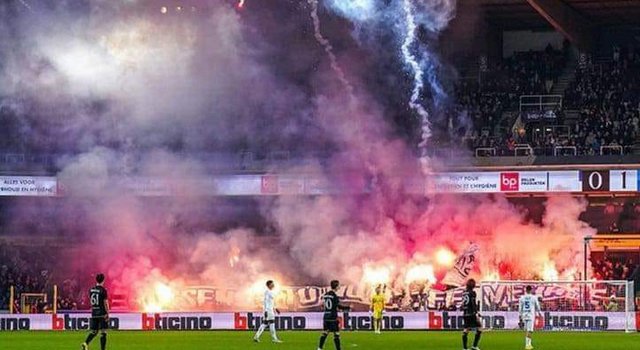 Belgium: 10th anniversary of South Leaders.
Last round of football in Belgium until Christmas week. South Leaders with several shows celebrating their 10th anniversary.
After this match RSC Anderlecht decided to ban the whole group South Leaders for one match due to their pyrotechnics. And forbid use of flags, tifos and drum for rest of the season.
Photos: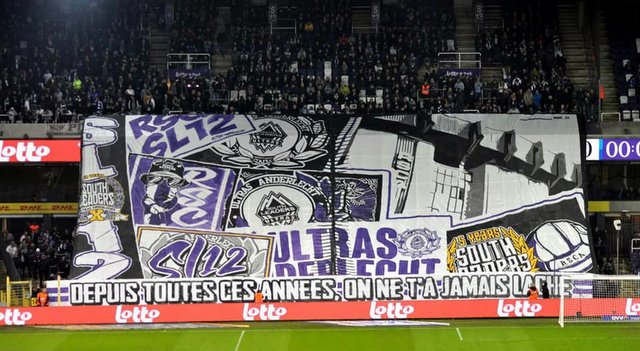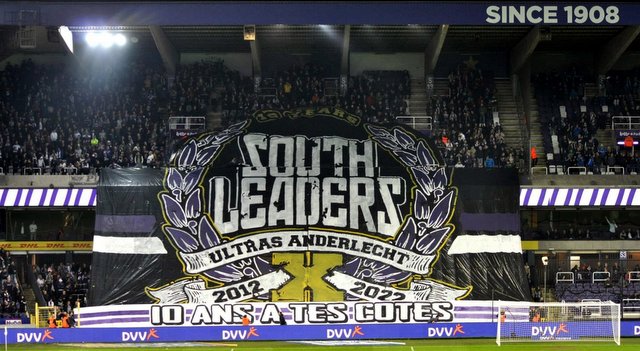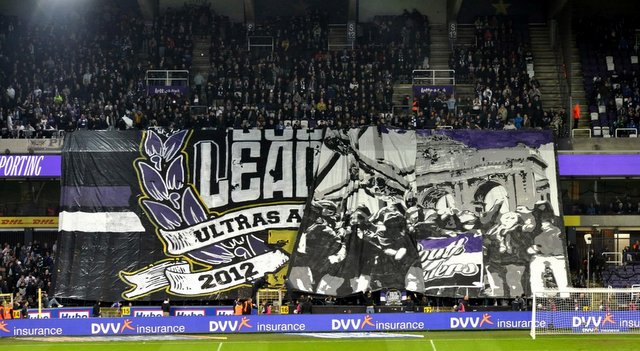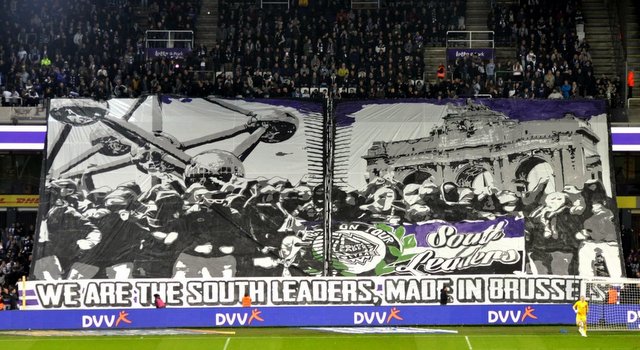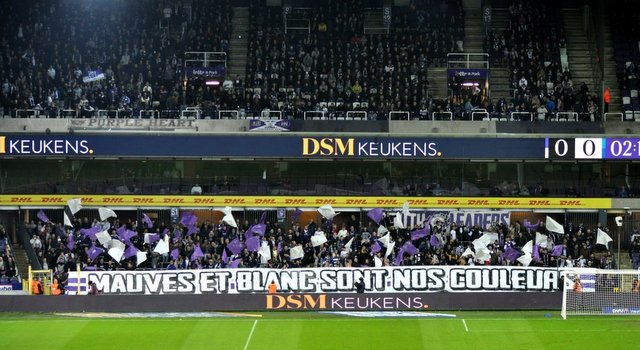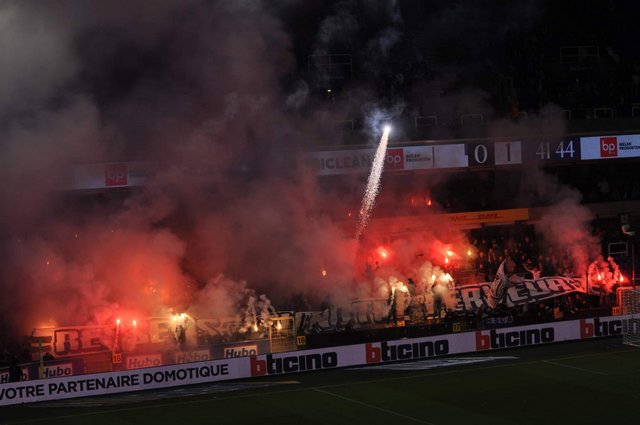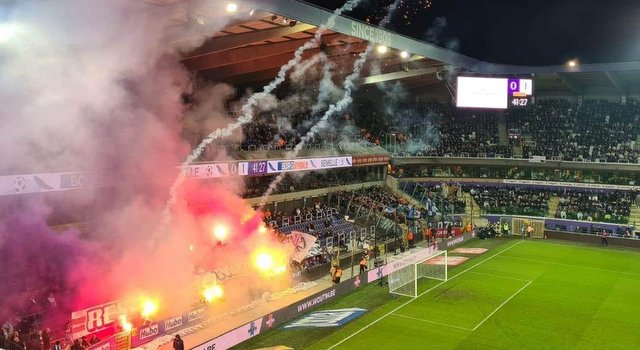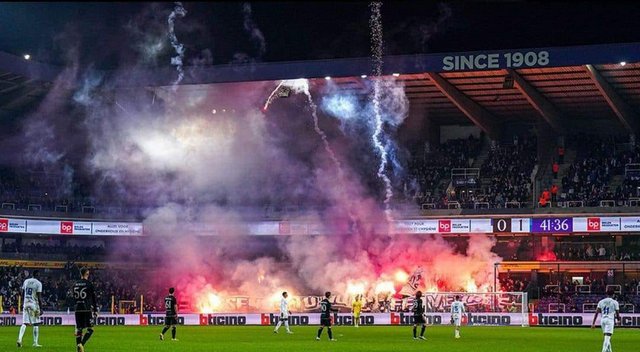 VIDEOS:
Source: Belgium-Ultras