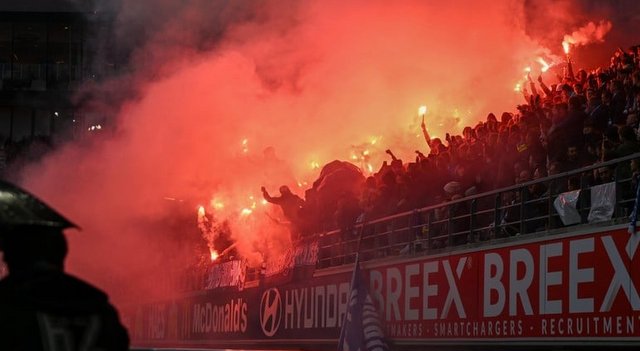 Belgium: A lot of tension!
Great rivalry between fans of Gent and Club Brugge in the western part of Belgium. Only 50 km separates the two cities.
Home fans with choreo and pyro during the match. At one point some of the home fans showed up next to the away sector (see video below).
After the match police had to use water cannons to keep the two set of fans separated.
Photos: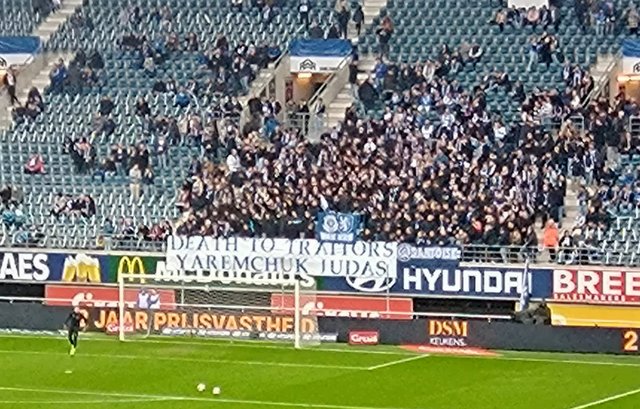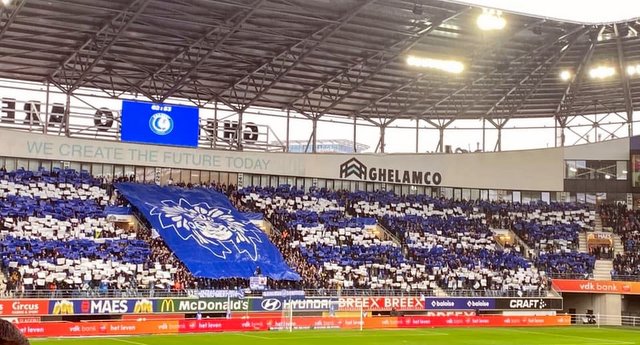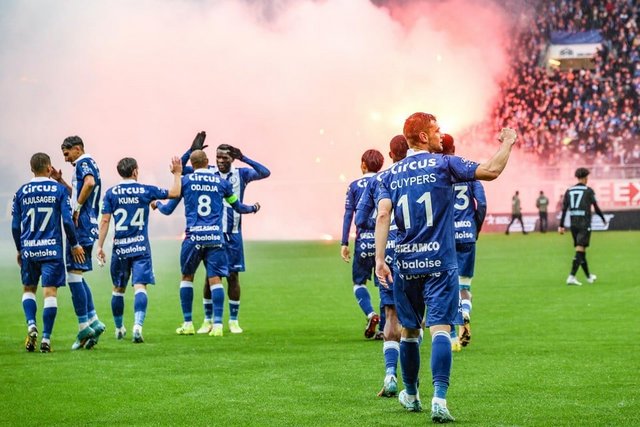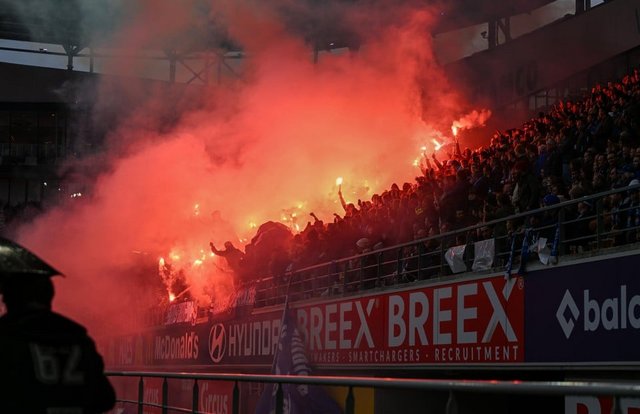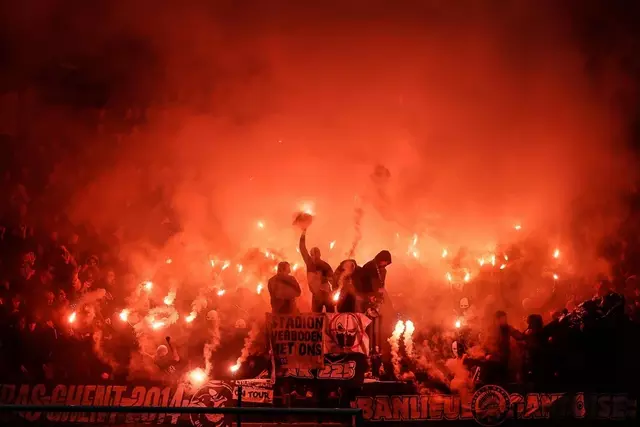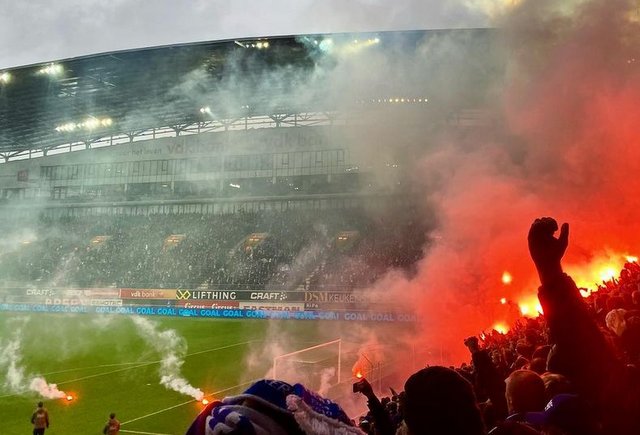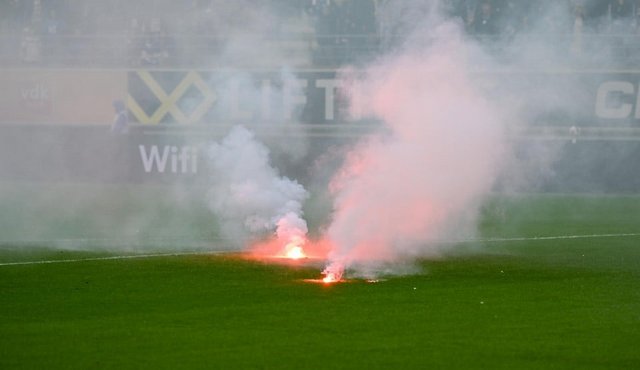 VIDEOS:
En Dan winnen ze en moeten de kwekkers toch nog amok maken de kwekkers 😱🤔 zelfs op eigen parking moet waterkanon tussenkomen na de match #vtmnieuws #hln #voetbal #gntclu pic.twitter.com/NpaD7fYz6Z

— valerie valerieke (@valerie26221969) November 6, 2022
AA Gent 2:0 Club Brugge 🇧🇪 JPL. A magical day in Gent with a superb performance by #KAAGent to seal a great win. A depressing day off the pitch with violence breaking out during and after the game. Felt like the 80s. Not a good day to get blasted by the water cannon. #gntclu pic.twitter.com/Zx4ynaPAYv

— An English Groundhopper in East Flanders (@AnFlanders) November 6, 2022