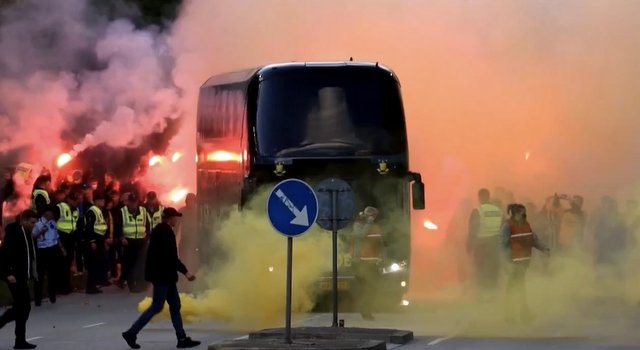 Denmark: Brøndby party!
Away match in Aarhus, but because of COVID-19 restrictions Brøndby fans couldn't attend the match. Instead they created good support for the players.
Brøndby won the match against AGF. With one round left, Brøndby got 1 point lead down to 2nd place in the Danish top league. When Brøndby players returned home 2 AM, there was a big party waiting for them.
Photos: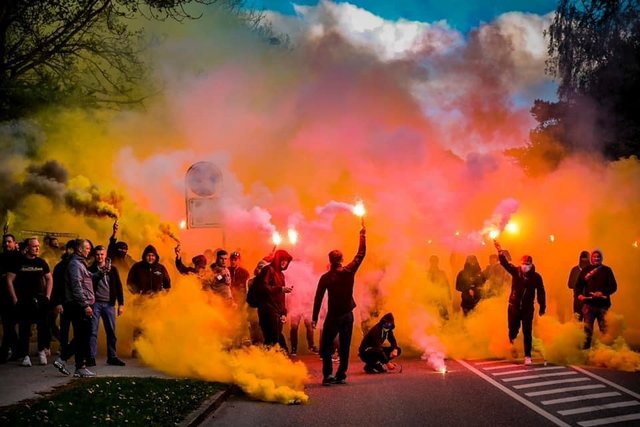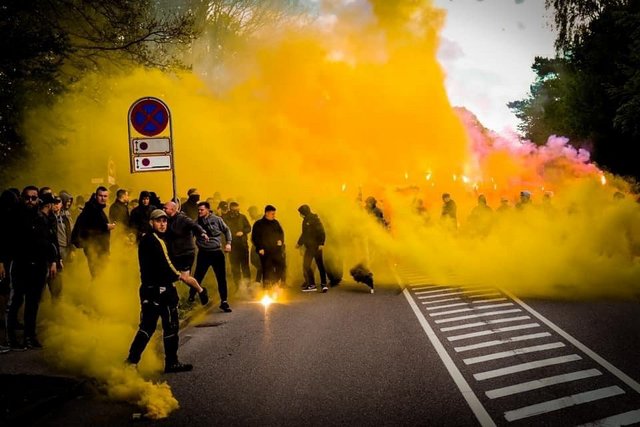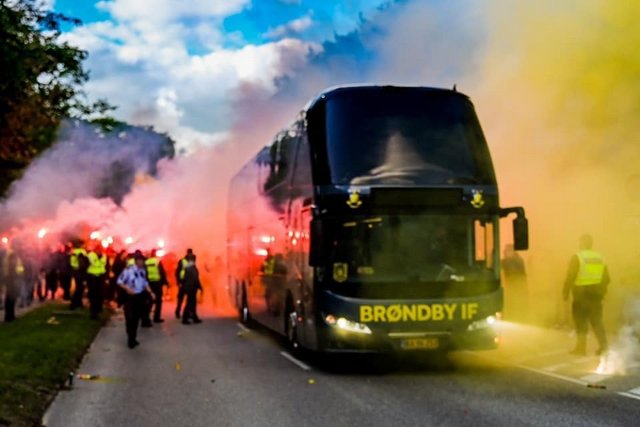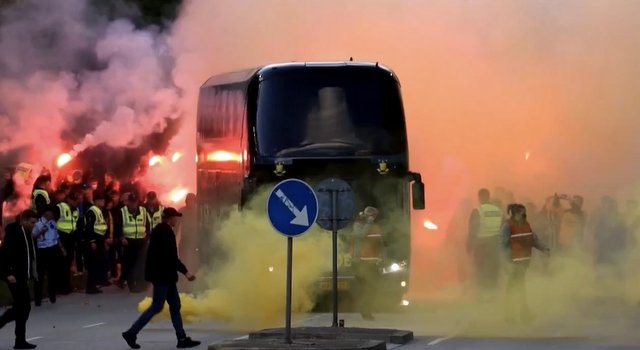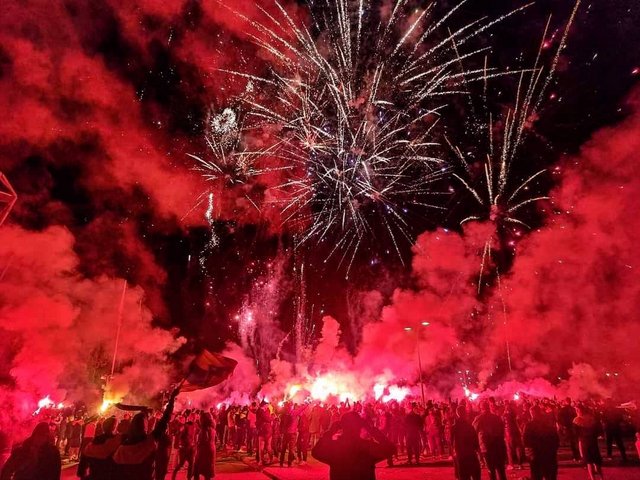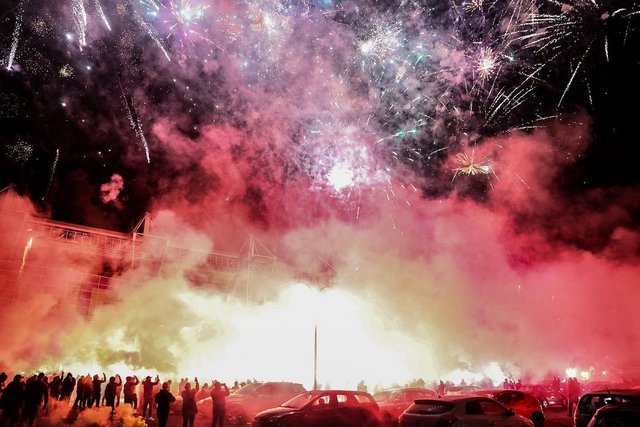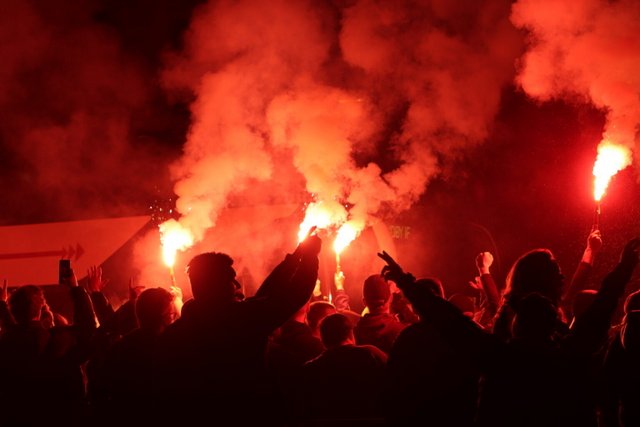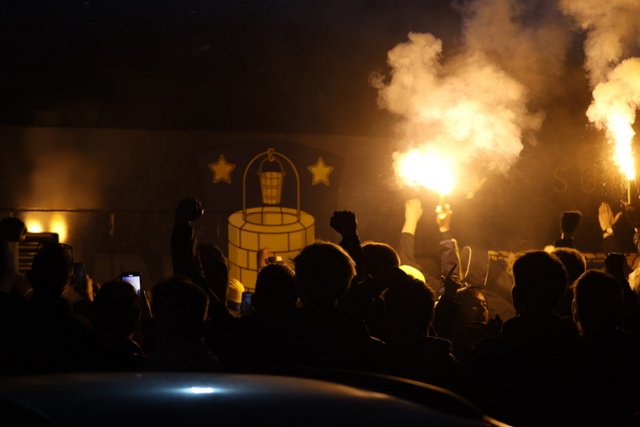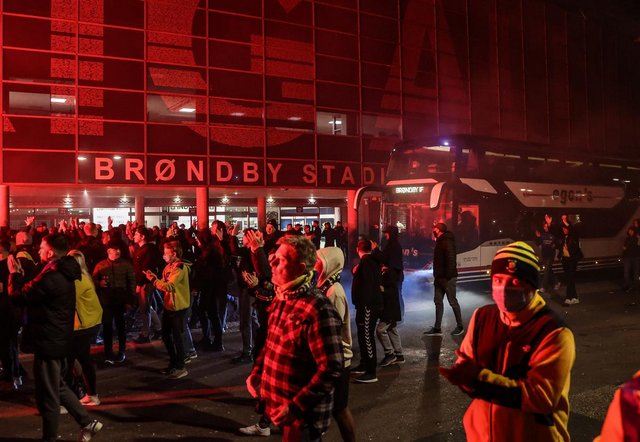 VIDEO: