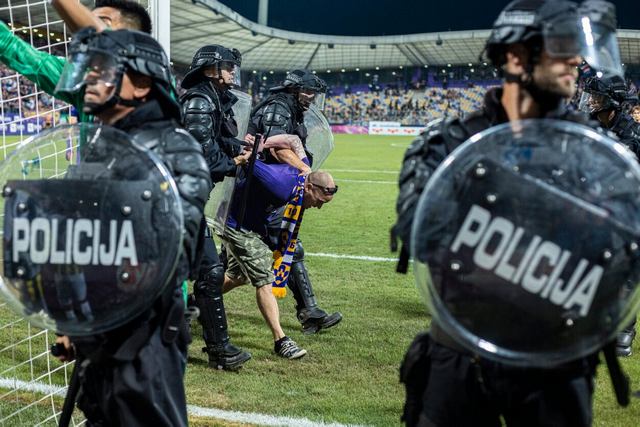 Europa League: Match stopped for 33 minutes
Europa Conference League clash in Slovenia was delayed by 33 minutes after a incidents on the stands.
All started when Maribor fan dressed as stewards stole Fenerbahce banner. Guests quickly reacted, jumped to pitch, attacked home fans and managed to return banner.
The riot took a long time to simmer down, with 33 minutes of stoppage time being required at the end of the match. But first police pushed Fenerbahce fans outside of the stadium.
Turks won 3:0.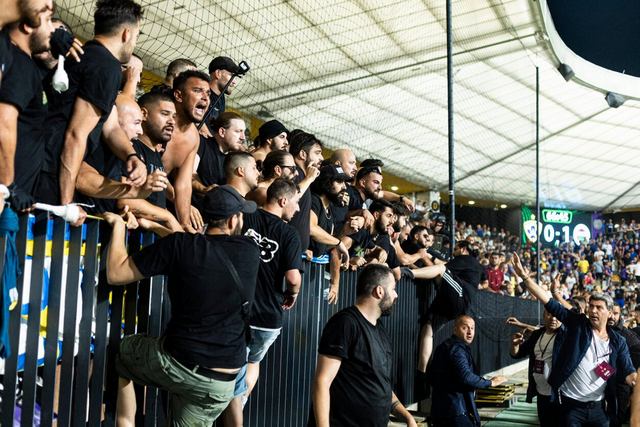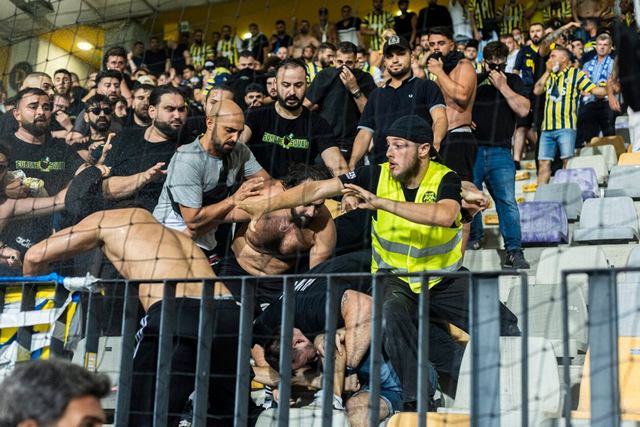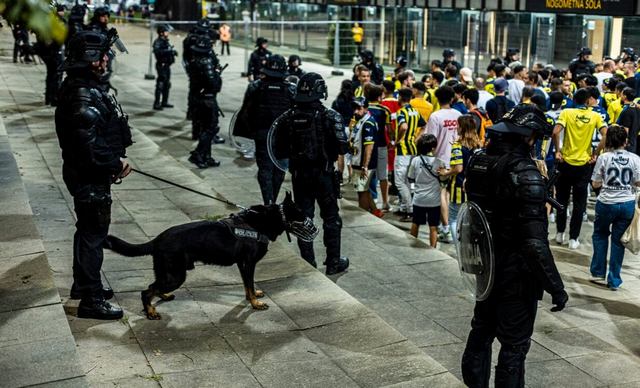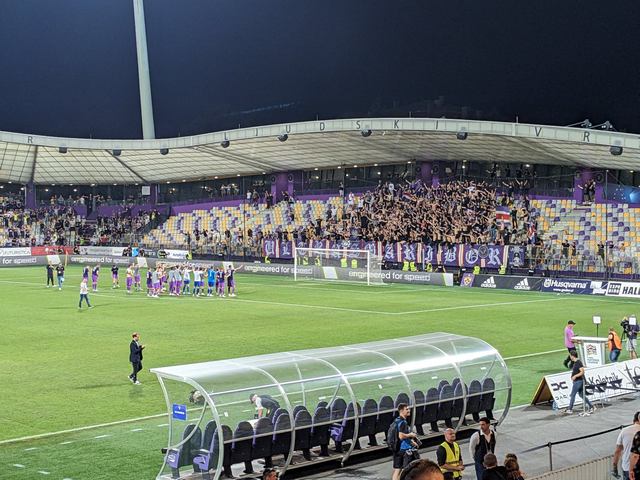 VIDEOS:
Photos: www.24ur.com