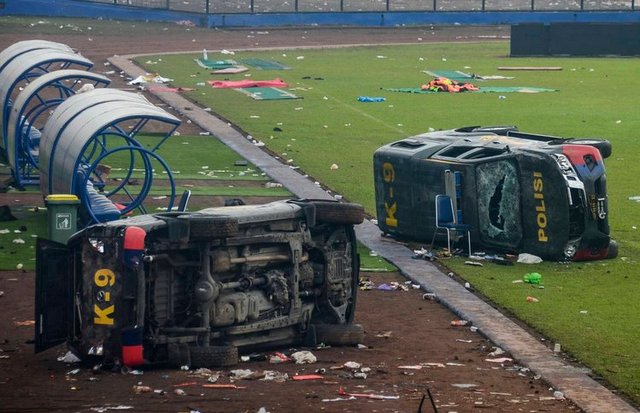 Indonesia: Big tragedy
Indonesian football is in mourning after a derby game between Persebaya Surabaya and Arema FC on Saturday ended in a riot that saw at least 127 people killed and 180 wounded, according to local police reports, writes Sporting News.
UPDATE: 187 people died! :(
Away team Persebaya Surabaya won the match 3-2 at the Kanjuruhan Stadium in a game between two teams in the middle of the league standings.
At the end of the game, fans invaded the pitch with police and stadium security unleashing tear gas in an attempt to stop them.
Vision captured from the stands shows how quickly the situation descended into chaos as fans and police clashed.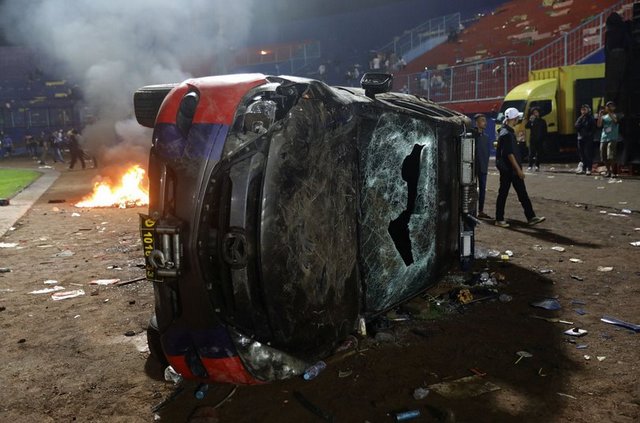 According to reports, the situation was made worse by the tear gas which failed to disperse properly, causing people to faint and become trapped as other fans rushed to leave the stadium.
Liga 1 was suspended for at least a week following the tragedy and the Indonesian Football Federation announced that Arema FC will not play games at its stadium again for the remainder of the season.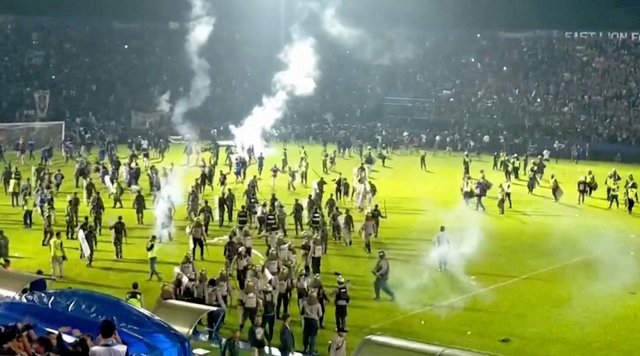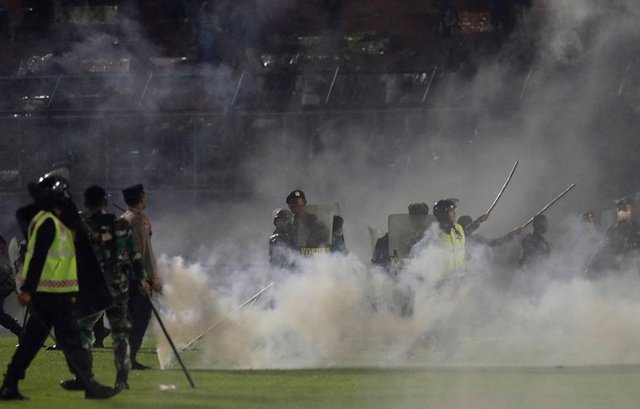 VIDEOS: