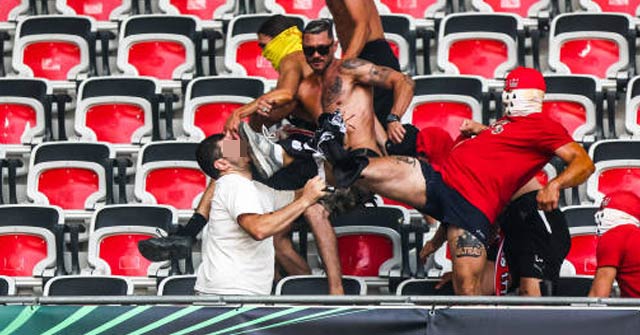 UECL: Big fight in Nice
Big fight in Nice before the Conference League game Nice v Köln.
The Germans (+ Supras/PSG/) went out of the away sector and made it all the way to the Nice ultras sector where a fight broke out between the two groups.
First info online is for at least 7 injured, including 2 seriously. One guy, presumably Nice fan, fell down or was thrown down from the upper stand to the one below. No info on his condition, hopefully stable.
Match kick-off is delayed.
edit: It is now clear, as seen in a video, that a Köln fan, without paying attention, pushed Supras (PSG, friends to Köln) down the stand. Still no info on the guys condition.
Unnoficially, two Köln fans were stabbed before the match outside stadium and that was reason for the fight on the stands.
Photos: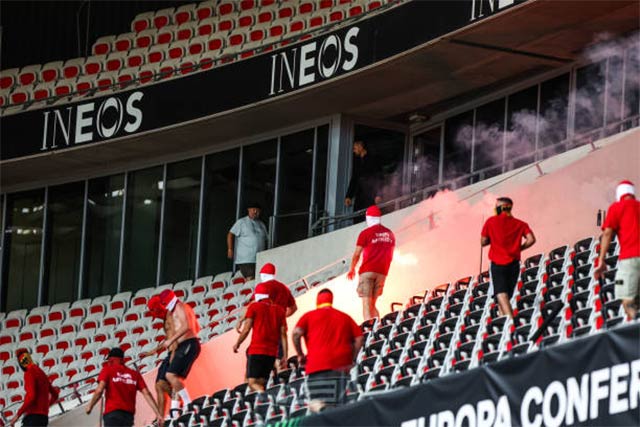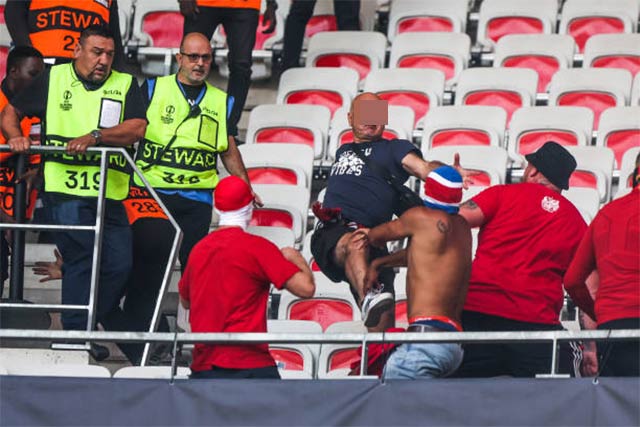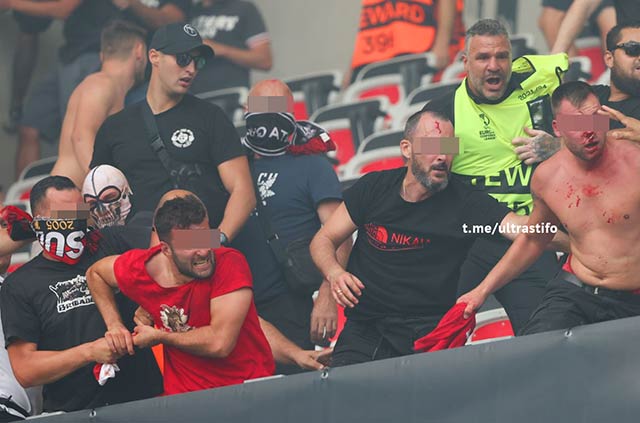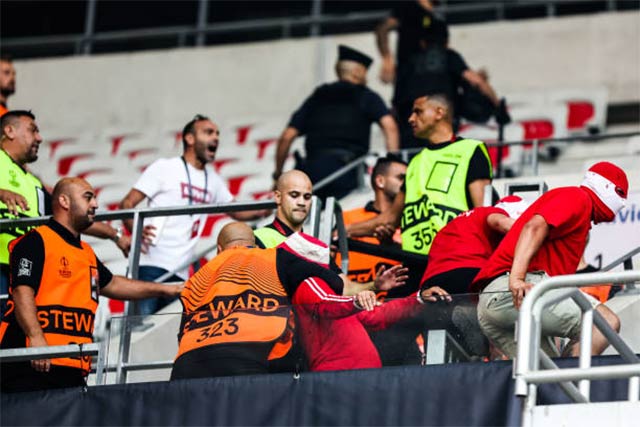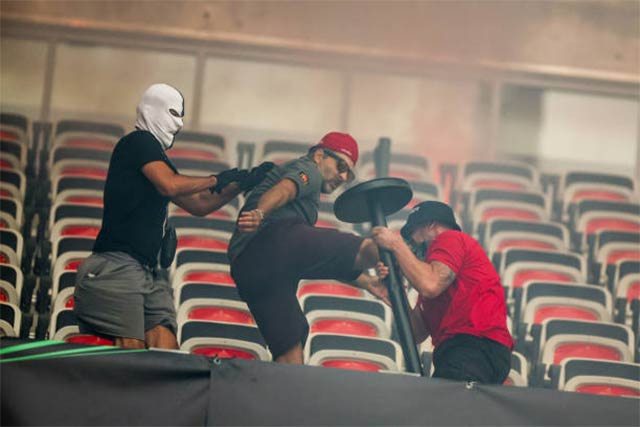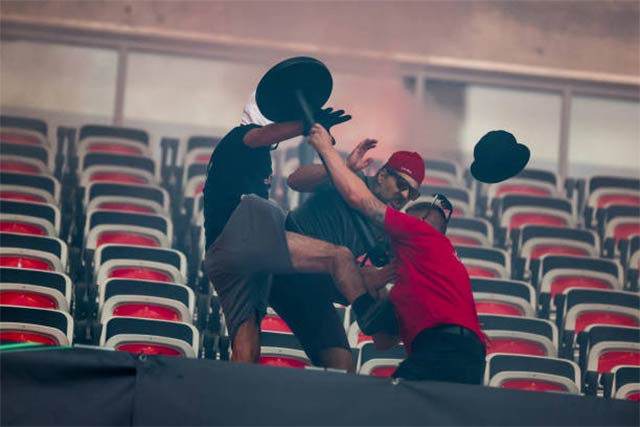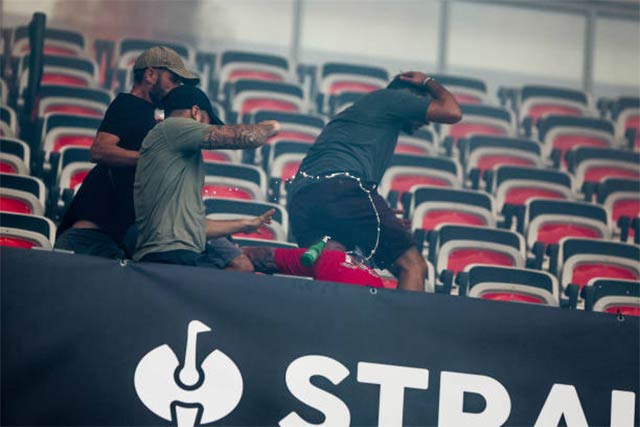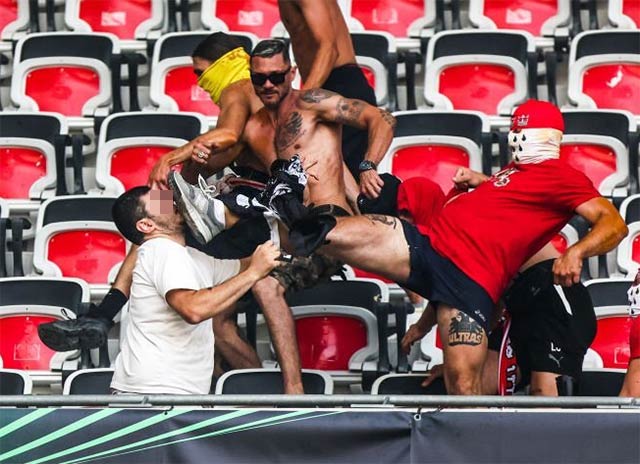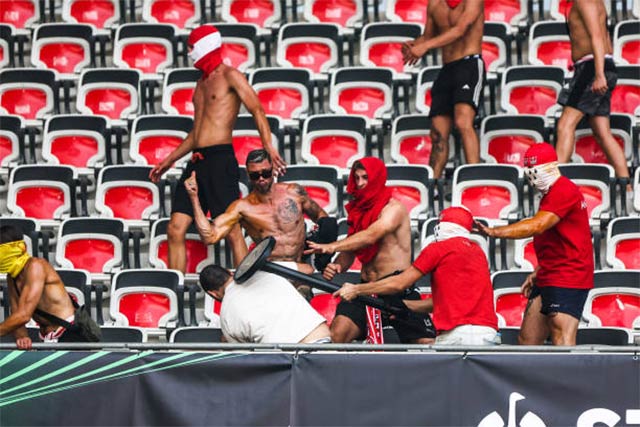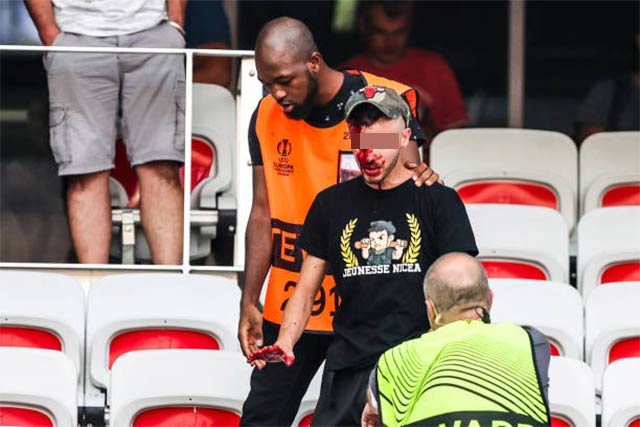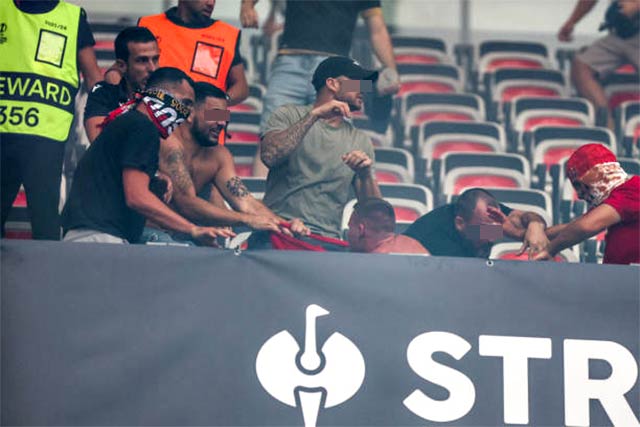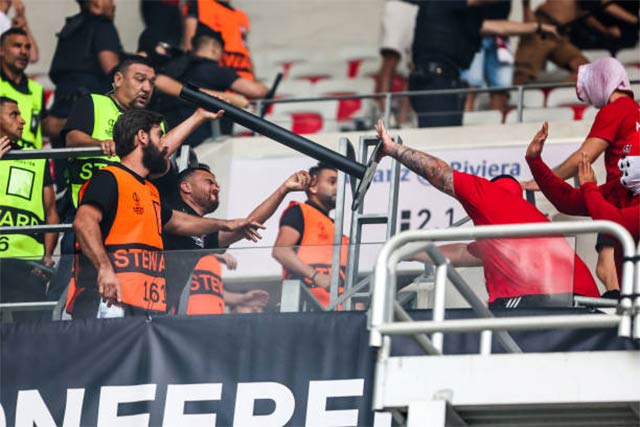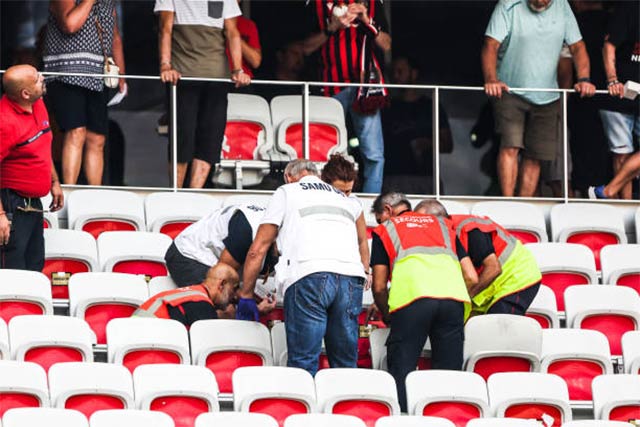 Video:
Latest infos and pics from this match can be seen on our FORUM.
All photos are published for information purposes and are copyright to their respective owners.