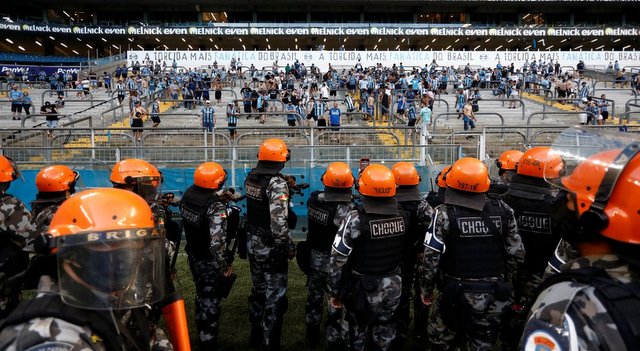 Brazil: Frustrated fans invaded the pitch.
Frustrated fans of Gremio, after a 3-1 loss to Palmeiras, resulted in pitch invasion in Brazil.
The home side's fans invaded the pitch at the Arena do Gremio after the full-time whistle had been blown and attempted to destroy the VAR area.
The violent response from Gremio fans is down to the fact that the team are really struggling in Brazil this season and currently occupy one of the spots in the relegation zone.
Photos: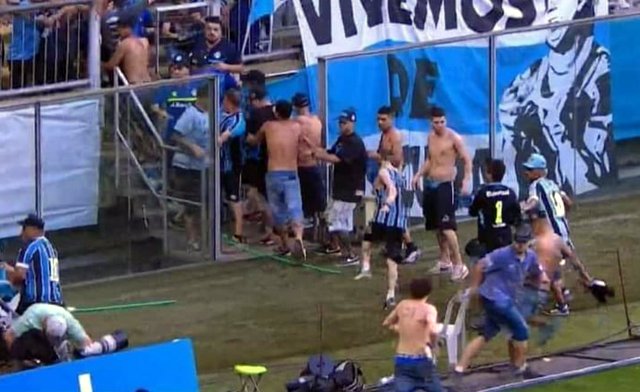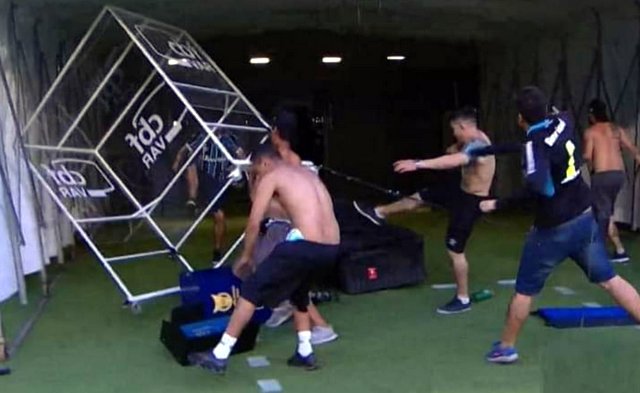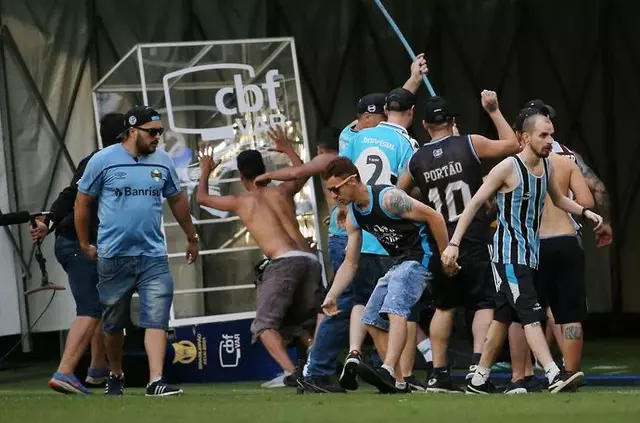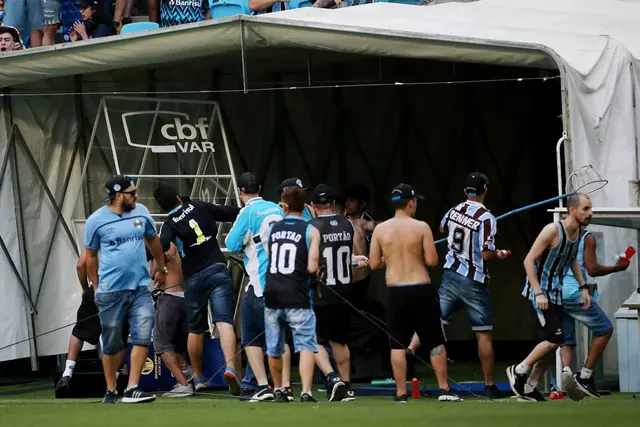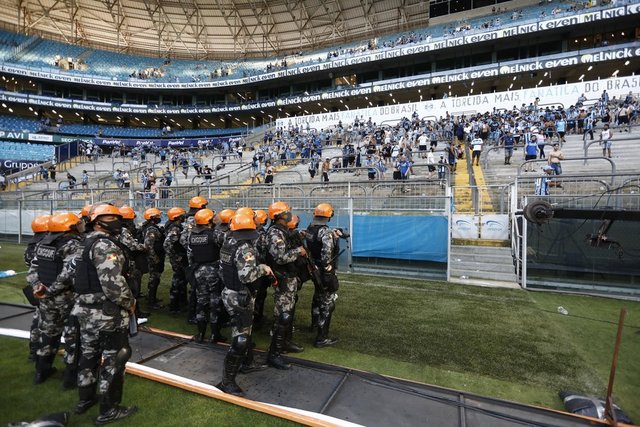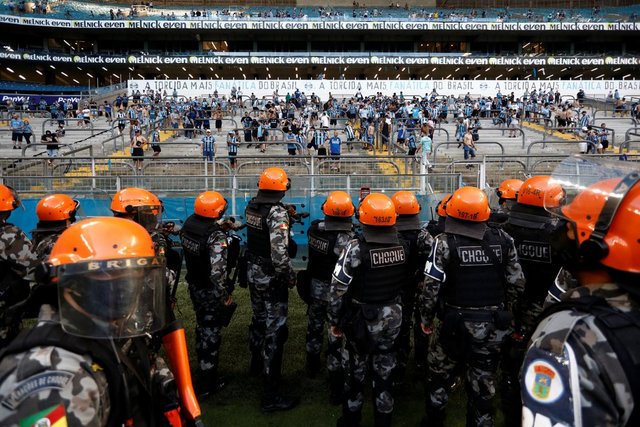 VIDEOS: