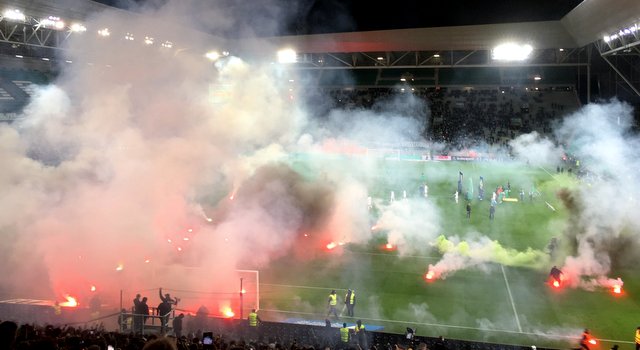 France: Match interrupted due to fan protest.
Poor results for Saint-Etienne this season. Only 4 points after ten rounds in Ligue 1.
Before this match the fans of ASSE displayed a banner with a message to their coach, Claude Pue.
"We'll give you 24 hours to resign..."
When players entered the pitch, both Magic Fans and Green Angels threw pyrotechnics onto the pitch.
Photos: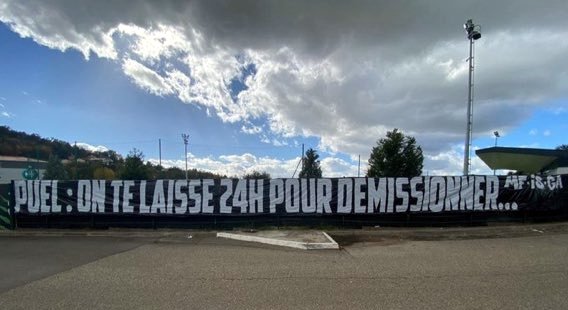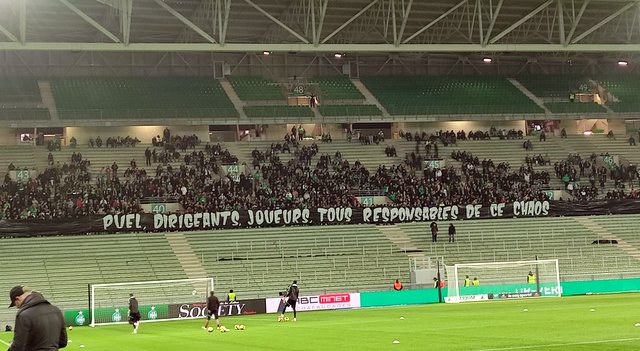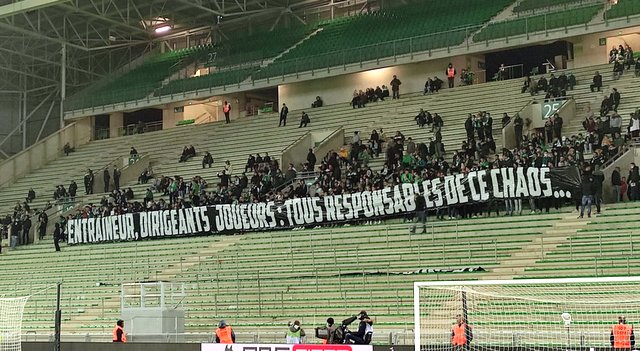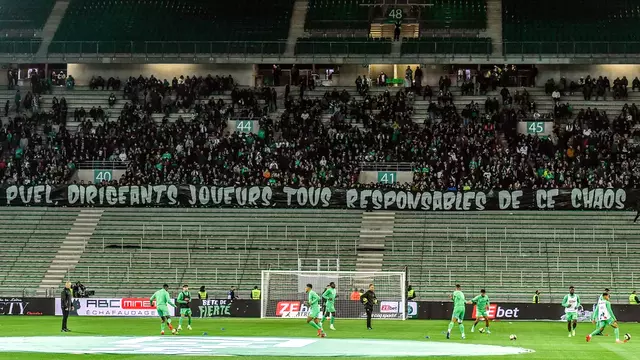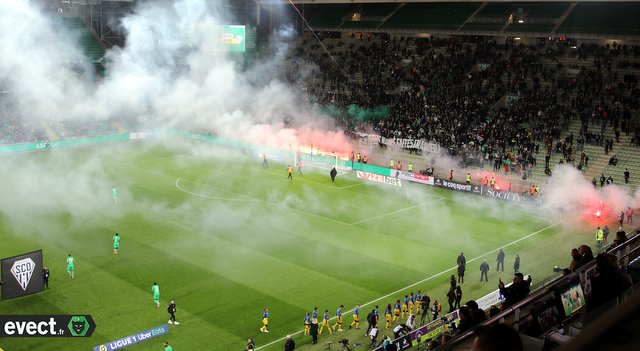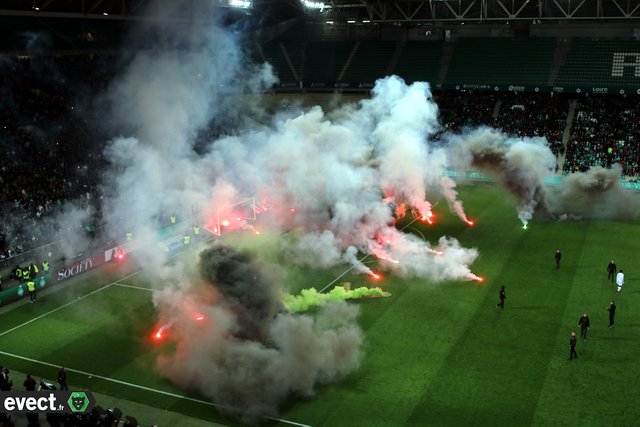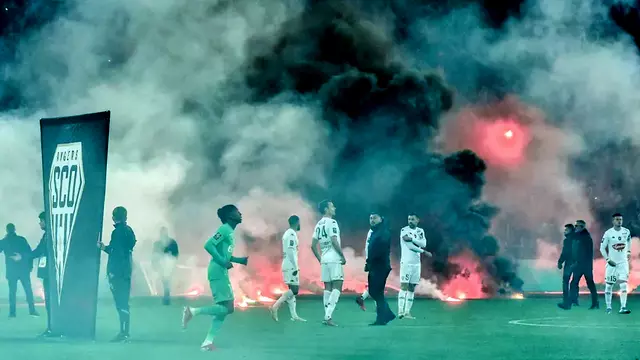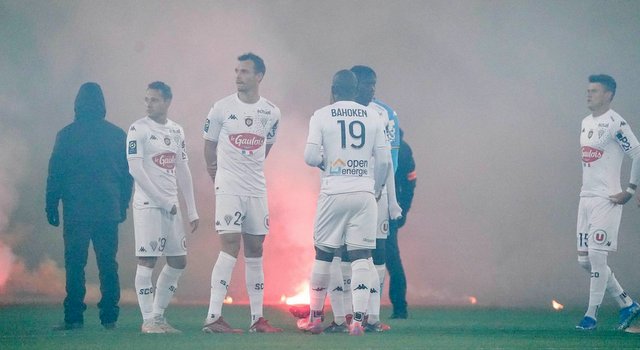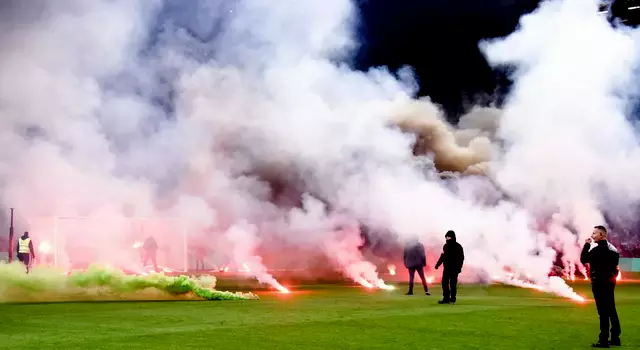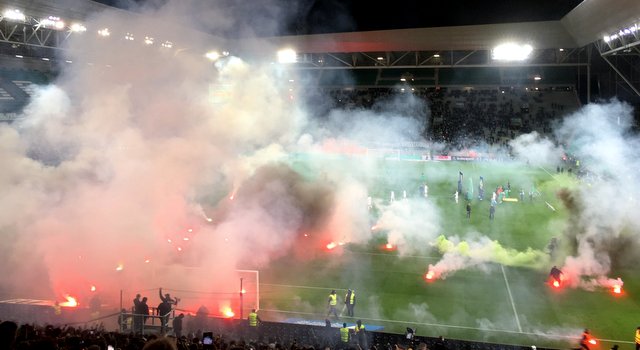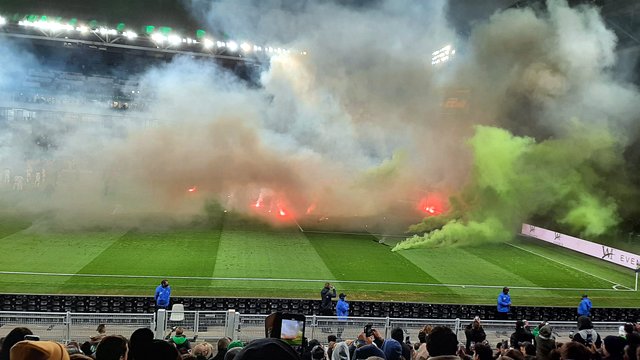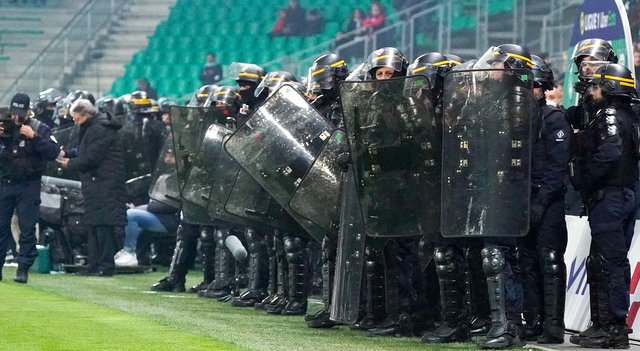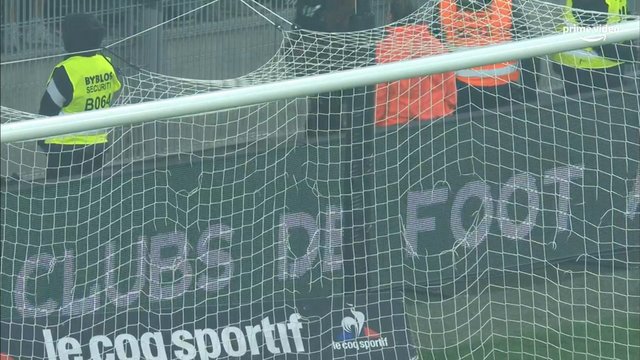 VIDEOS:
Source: Site_Evect