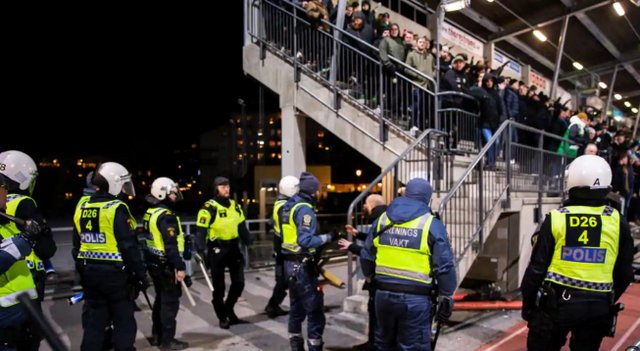 Sweden: Trouble during bandy derby!
As the football in Sweden stop in November and doesn't start up until April, the Swedish fans like to attend bandy during the cold winter. At this derby an estimated 5000 tickets were sold!
Fans from Hammarby made one attempt to reach their rivals from AIK. Pyrotechnics were thrown towards the away sector and fans stormed in the same direction, but the cops managed to keep control on the situation.
Photos: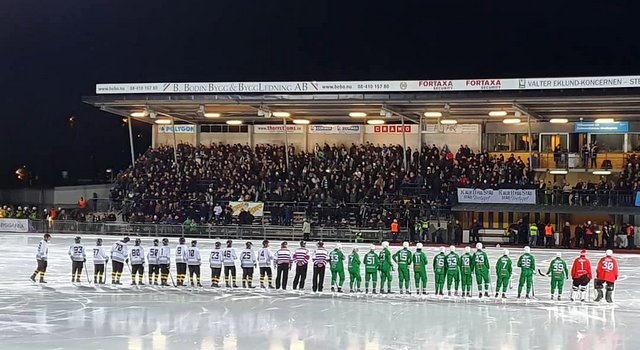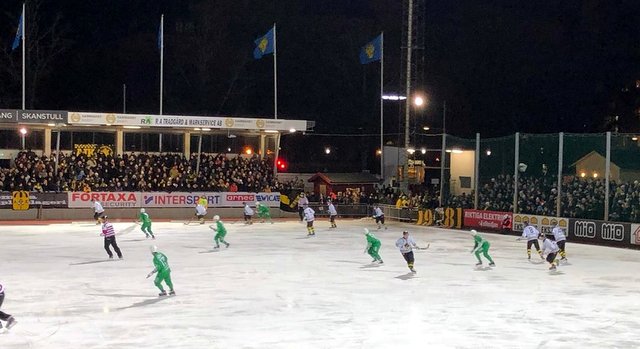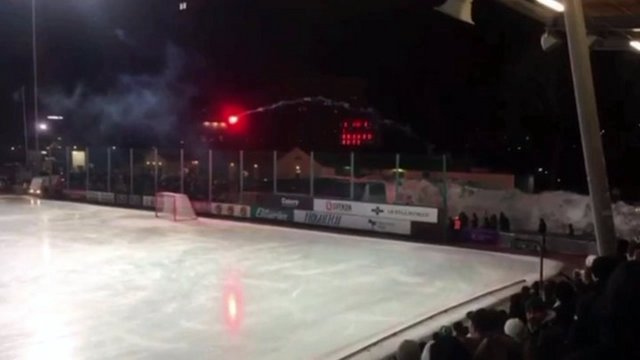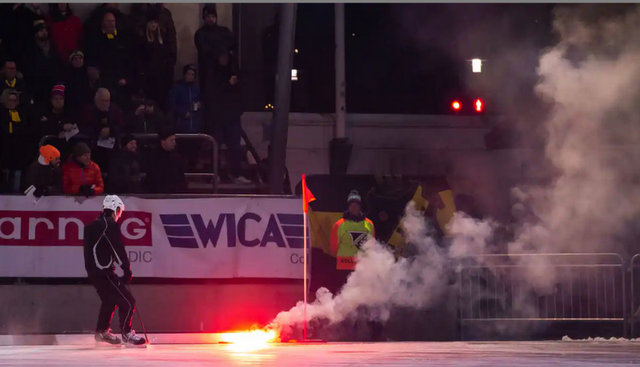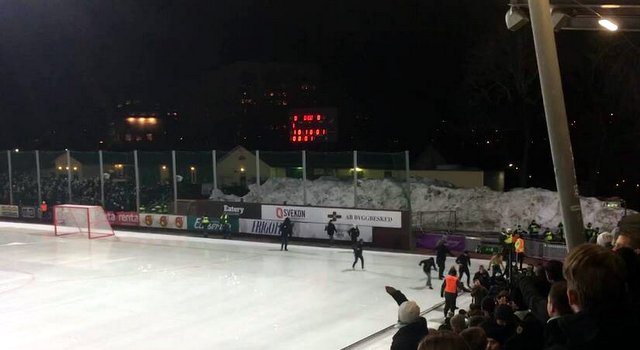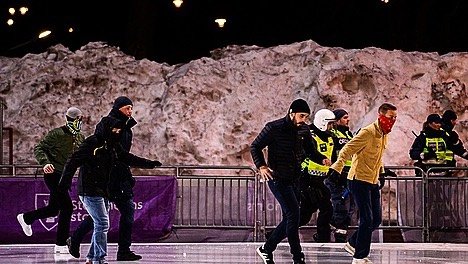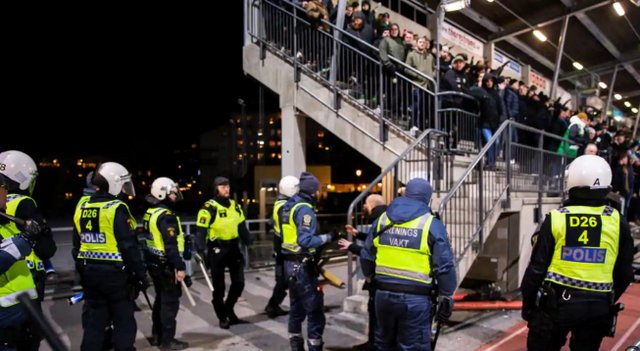 VIDEOS:
Join our forum and share your stories from the Scandinavian ultras scene!