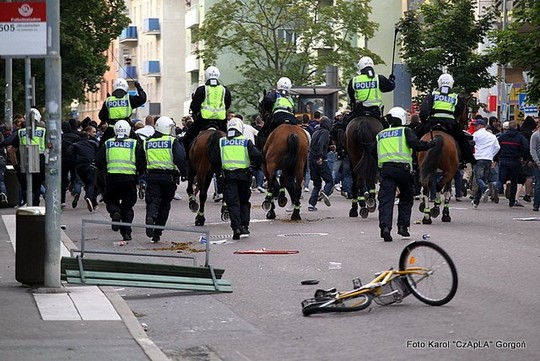 Europa league (3rd qualifying round): AIK Stockhlom - Lech Poznan 02.08.2012

Report written by AIK supporter:
Few hours before the match, AIK crew got beaten at a pub, surprised when 60 Polish attacked them. Swedish were in number of 40 (the numbers might not be exact). Still Polish lads are impressive.

AIK-firm regroup near the stadium, now bigger number and also with some ultras, they try to get to the away stand, but the police stop them at the corner, some riots after that for about 20 minutes. From what I heared the Polish also attacked the Police on their side, but I didnt see that.
New video online: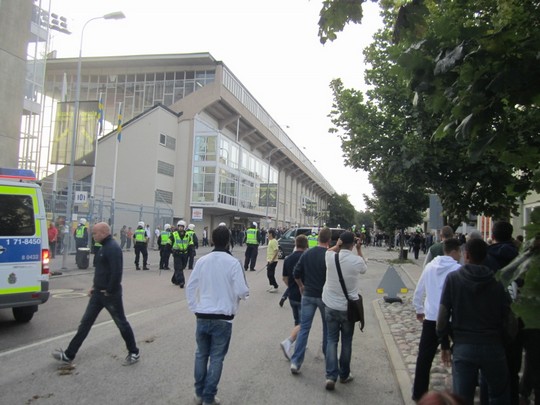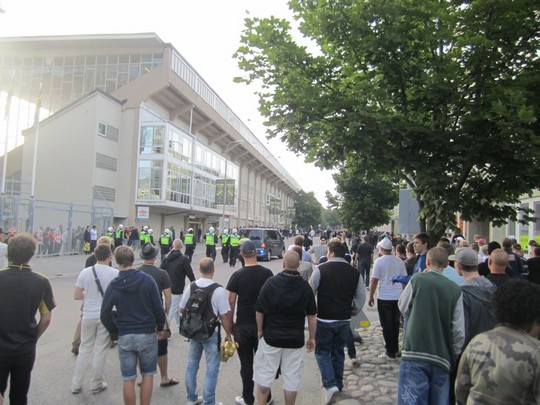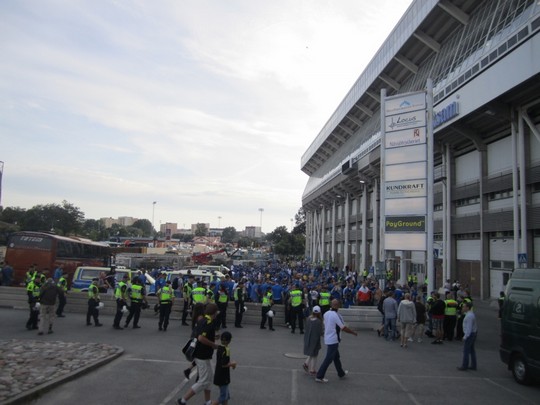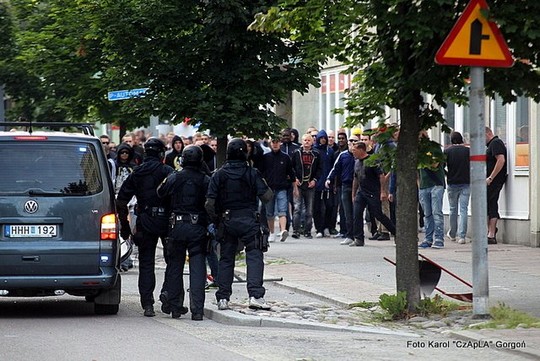 Match started. AIK had a choreo and some pyro. Good atmosphere during match, Lech I dont know, but they looked like they were doing good job also. About 500 people in their stand. In 70th minute or so, Lech also had a nice pyroshow. The referee stopped the match for a while.
AIK: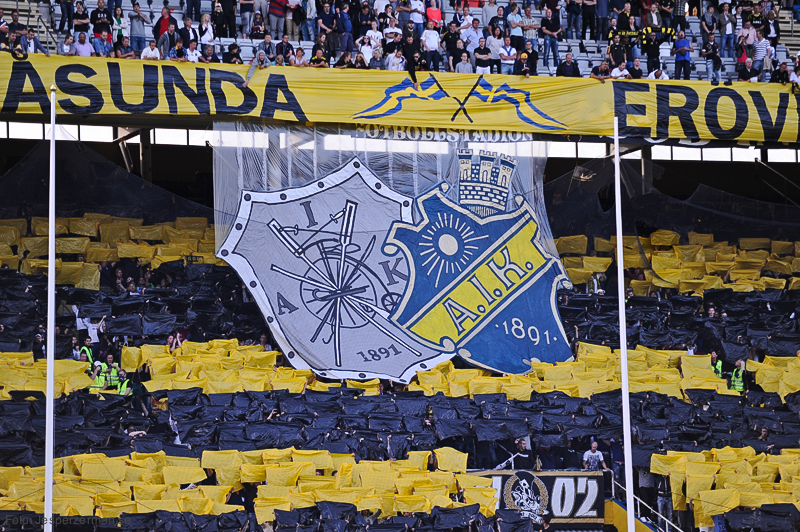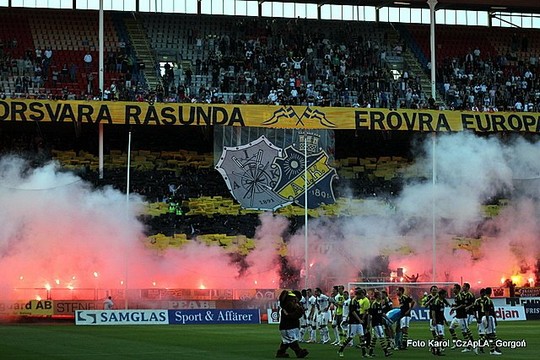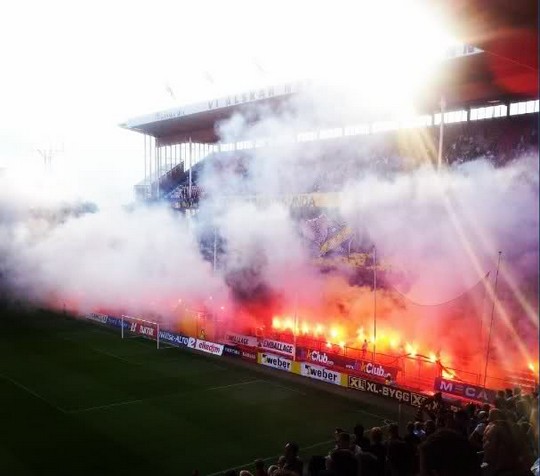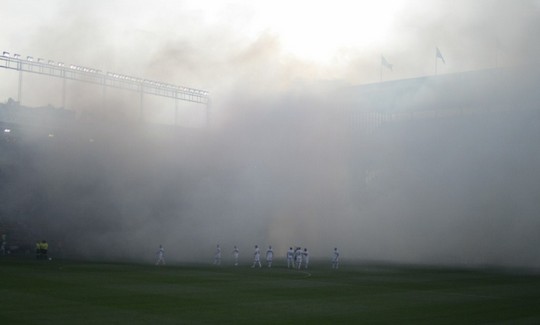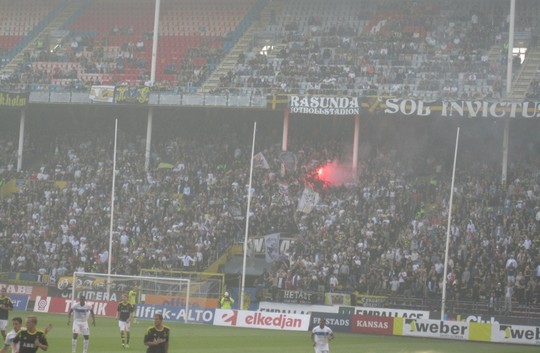 Lech: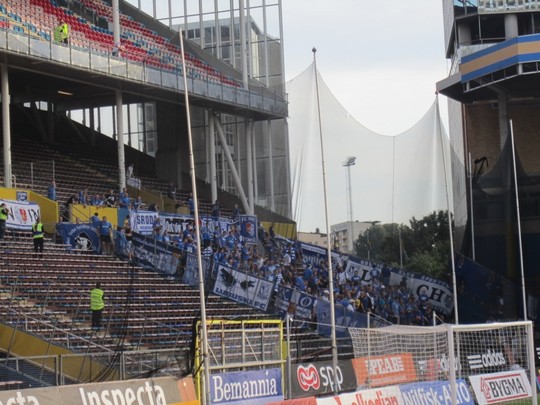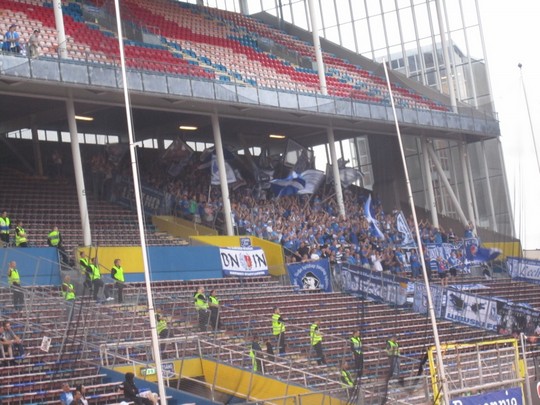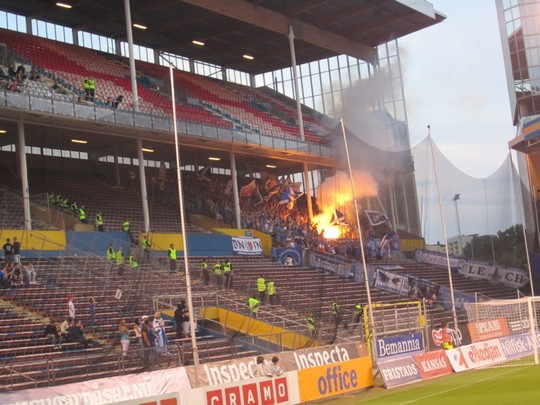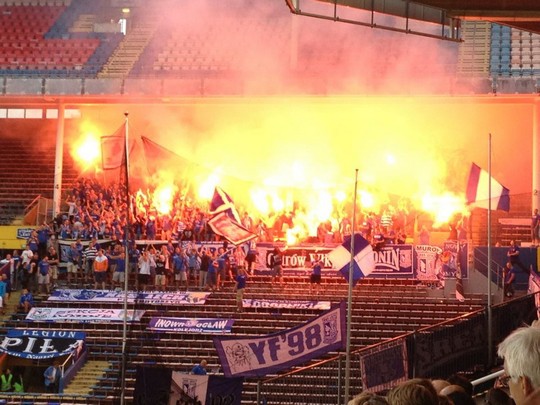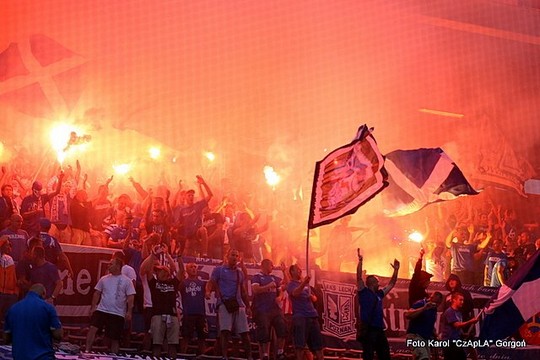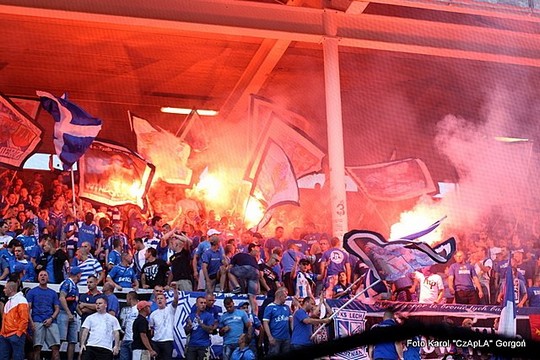 After match Lech have to stand in parking place for a long time. Same time, AIK-firm went to the city where they get trouble with police and alot arrested and the rest split up into smaller groups.

Eventually Lech guys go to subway, but 100-120 guys break loose and look for trouble, but left in stadium-area are only few Hools and Ultras, rest are normal fans that like to act tough behind police.

The Lech guys run around the area for about an hour, dont know what happened there, but I heeard about smaller groups of AIK get beaten, dont know for sure. Eventually they went to a pub where maybe 50 AIK-fans were drinking (the same ones that was tough earlier), no police in sight, the security guards close the doors and AIK-guys couldnt get out.

Respect for Polish guys that they dont smash window and dont throw alot of things at the pub, they show themselves, take step back and invite people out. Some of us try to get out, but to be honest we would have been smashed at that time. Dont know what happens now, but I think it will be quiet.

Good day in Stockholm anyway. Will be interesting in Poznan next week.
Photos from other European matches this week can be seen here.