Italy: Huge celebration in Pescara.
Italy: Huge celebration in Pescara.
Pescara has been promoted to serie A after 20 years (last time in the season 1991.1992). In the city there were a big enthusiasm and during the whole season the stadium was always full.
The three last games at home were against Torino, Livorno and Nocerina. One game away in Genova against Sampdoria, where Pescara reached the serie A, but there weren't ultras because of the tessera. So the party was in town with 20,000 people that waited the team in the stadium until 1 hour in the night.
Against Nocerina (the last game, 26/5) the party, with the team that received the Cup of the winner of serie B, and Sunday afternoon (27/5) the big party in town, with more than 100,000 people in the whole city, to celebrate the promotion!
Pescara - Torino (12.05)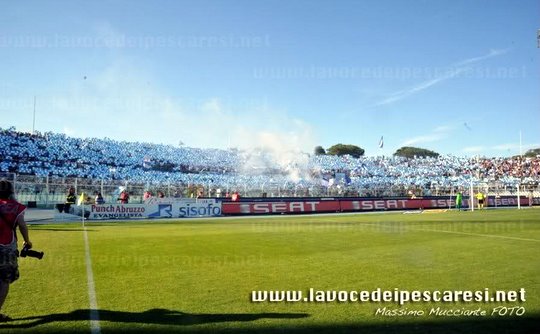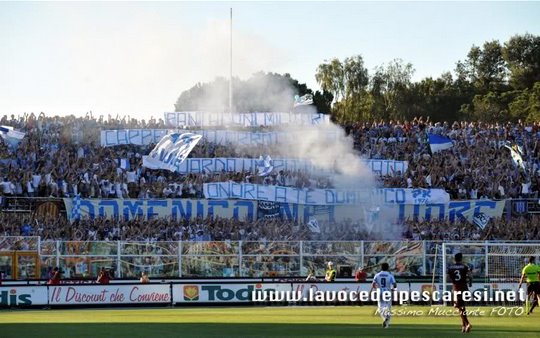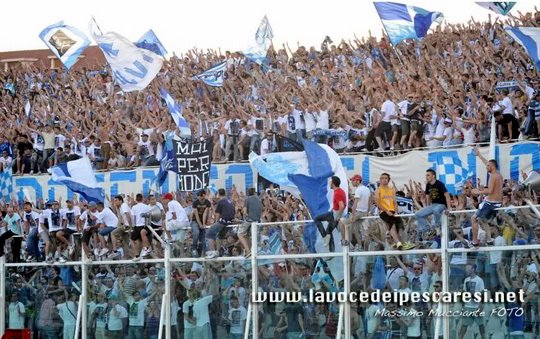 Sampdoria - Pescara (20.05)
Ultras of Pescara never accept Tessera (Fan cards), so for this important match they stayed home. Pescara won and supporters celebrated their promotion to Serie A, in their own stadium.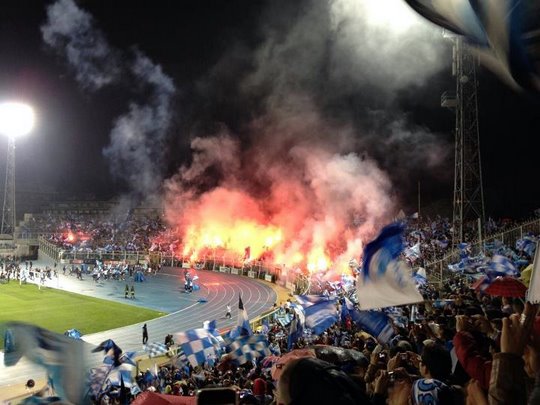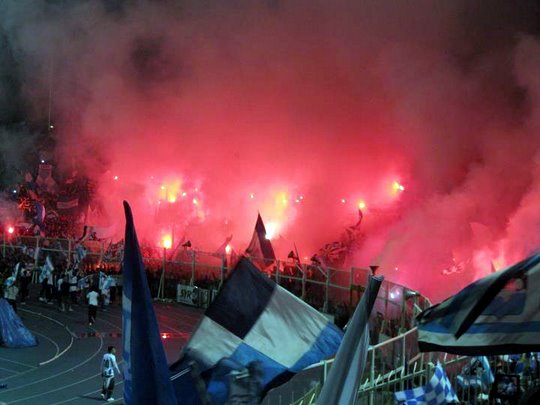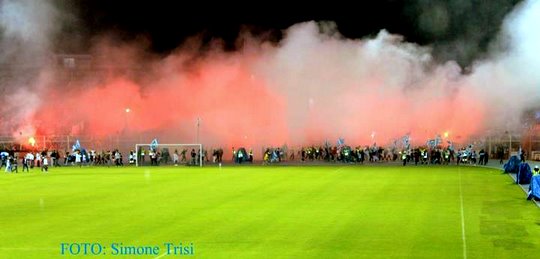 Pescara - Nocerina (26.05)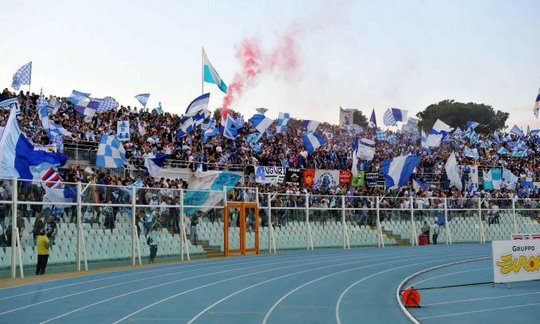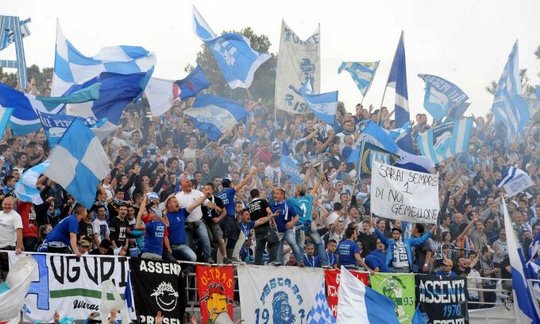 Away fans: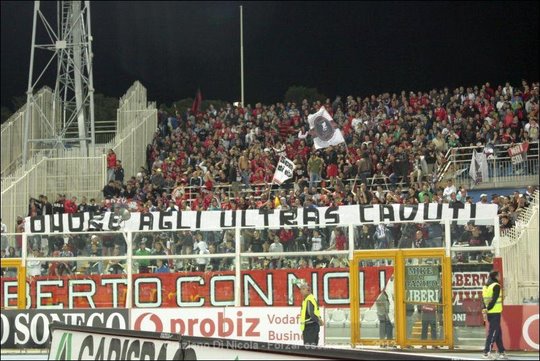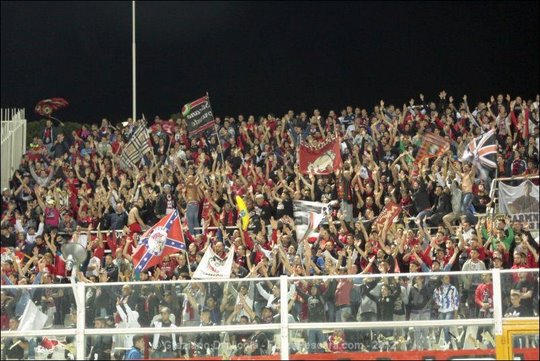 And later party!