FK Vardar (Macedonia) celebration of title.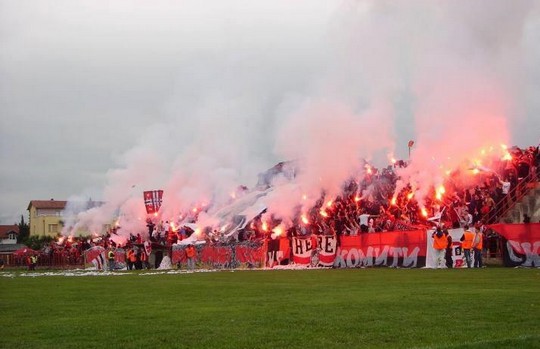 Fk Vardar, the most popular Macedonian football team, has won the title in the league after 9years. Their fans Komiti Zapad, who supported the club in the past years, not only as ultras but also few years as board of the club, and gathered money for their existence, celebrated the long waited title in a great manner.

The preparations for the celebration started 1month before the game, big problem was that the game was played on a working day (Wednesday), but still that could not stop ultras.

The game was played on 23.05. Big problem was that whole day was raining and it was not the regular stadium where Vardar plays but the game was around 10km away.

To announce the match Komiti gathered the day before, with cars, motor cycles, bikes etc and made a parade around Skopje. Over 80cars took participation, and the whole town was in air, we stopped in the center where we blocked the main street and burned flares and strobo.

A corteo was made from the local park to the stadium, and the main stand in the Gjorce stadium was full of ultras when the match started. Komiti on this match had also guests from their brother groups- Ultras Gelsenkirchen and Vojvodi Tetovo.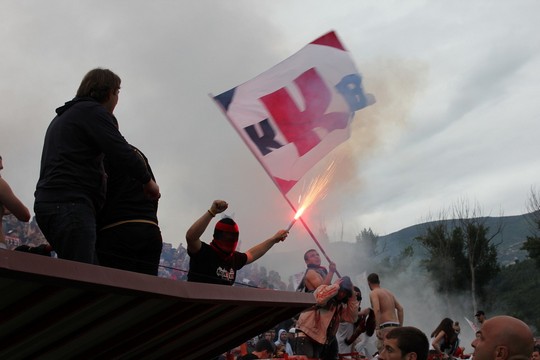 Vardar was losing 1-0 in the first half, the rain was pouring but the stand was crazy, great singing and party..

At the beginning of the second half around 50 flares were burned together with a choreo that gave a boost to everybody and the picture of smiled faces from all around that are united by one club was priceless.

Another choreo was presented later on, the first choreo presented the past years of agony and the one on the right presented the presence(or the title), the second choreo was a witch who was mixing a boiler on fire, and the fire "came out" when the flares were burnt.

After the game we prepared a big party in the central park where few underground bands sang for us, the players showed up and we made a great pyro show again.

This summer we wait for champions league draw and we hope to meet with some good group, since this whole season there was no other ultras group in our league, so unfortunately it was only us against no one on the stand, but its all for love..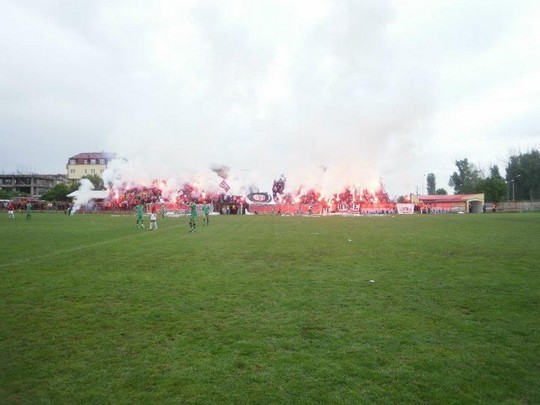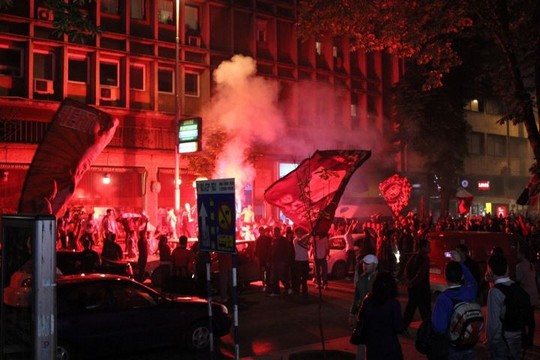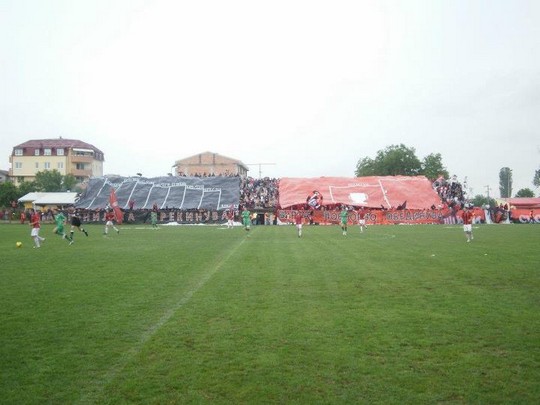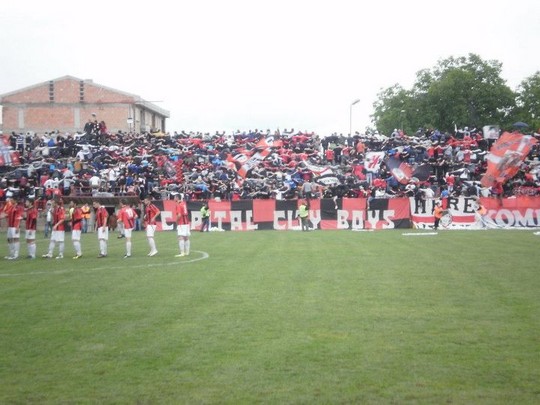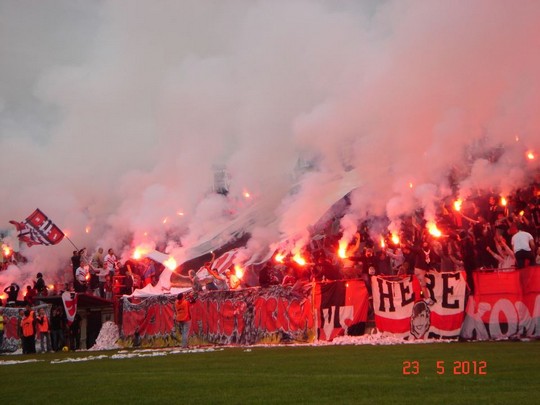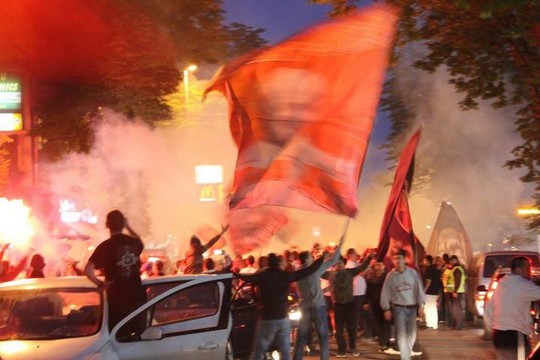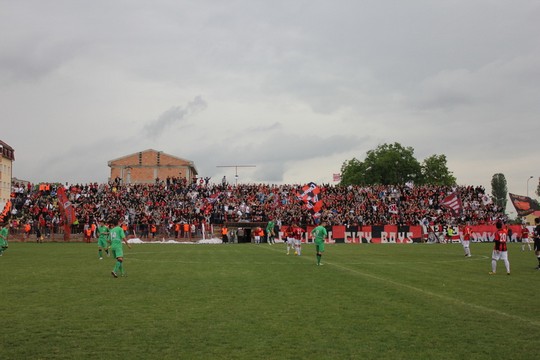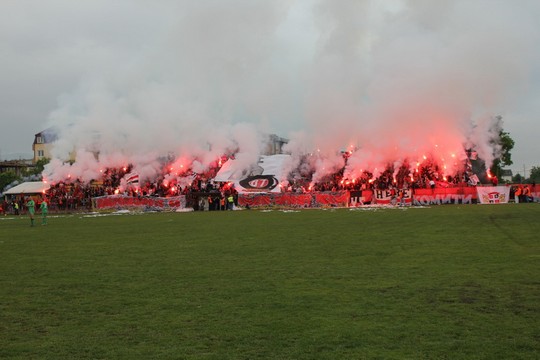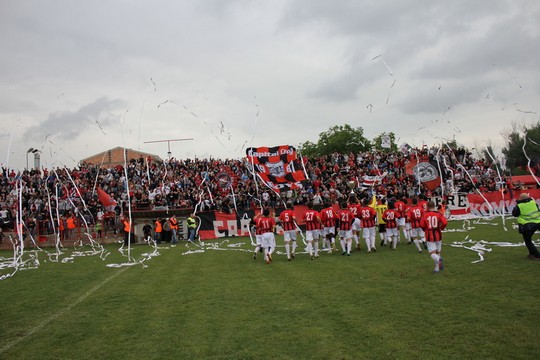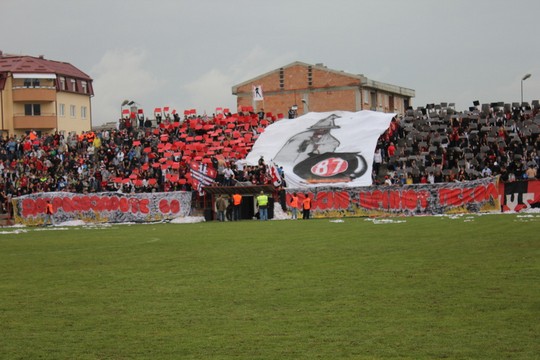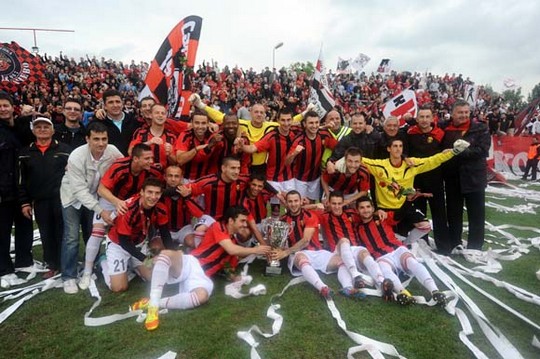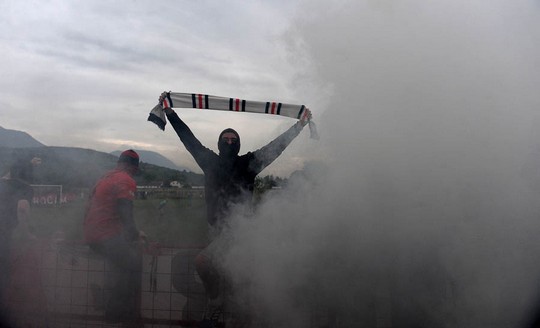 VIDEOS: