Local derby in Polish cup. 4th and 5th league groups.
POLAND: Goral Zywiec - BKS Stal Bielsko-Biala 15.05.2012

Local derby in Polish Cup. Goral play in 4. liga (5th level of Polish football) and BSK Stal in 3. liga (4th level).
In the '90s supporters of those 2 clubs have friendship but today they are enemies. Distance between 2 cities is 30km.
BKS came to this match with 635 people (including 240 of their friends from Zagłębie Sosnowiec and 15 Slovak Dukla Banska Bystrica).
On the side of Góral  and friends from Zillina also come Polonia Bytom (total up to 350 people).

At the beginning of the match, "Goral" presents choreography (backlit foil against police and Euro2012) in the second half of the match lighted a lot of pyro and burned one banner taken from BKS 15 years ago.

BKS  presents big banner - the symbol of a dog named "Reksio" (famous symbol of Bielsko-Biala city). On the banner Reksio cuts trees - conifers (symbol "Highlander" from Góral żywiec).
After the match few clashes between fans.
Goral: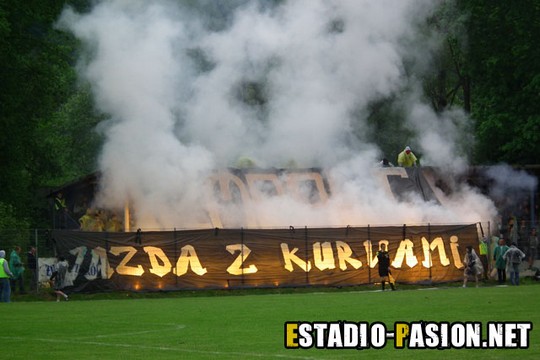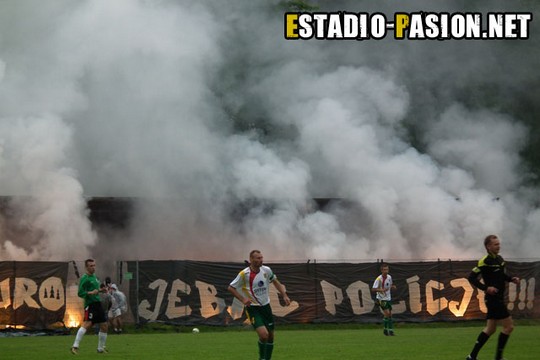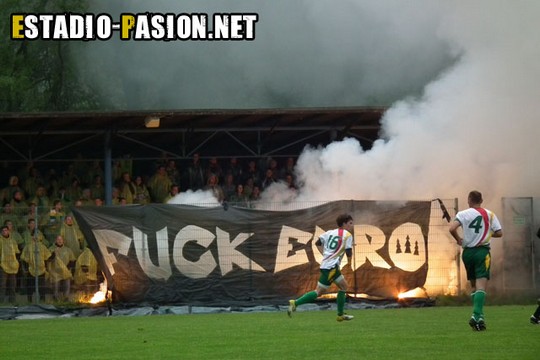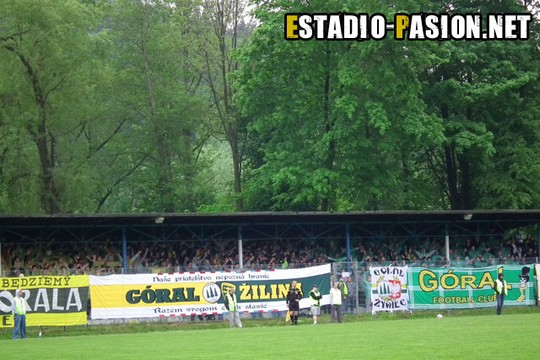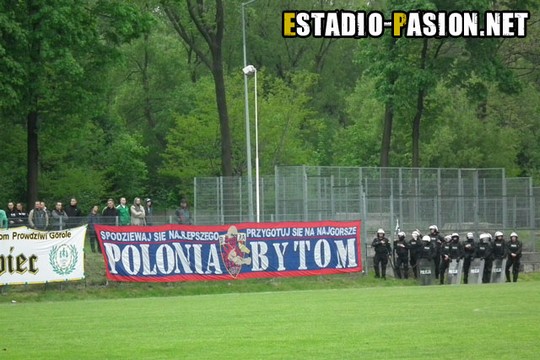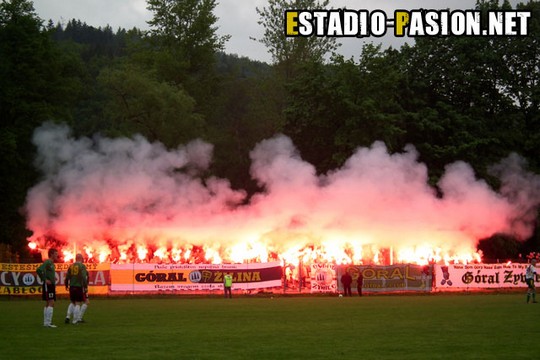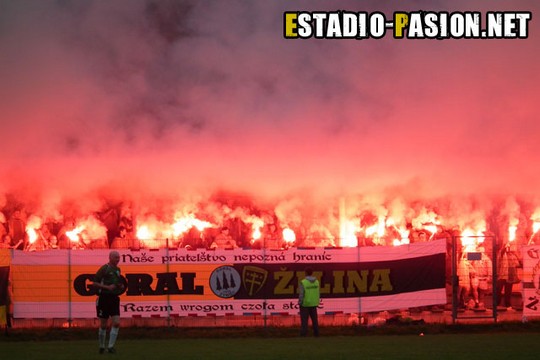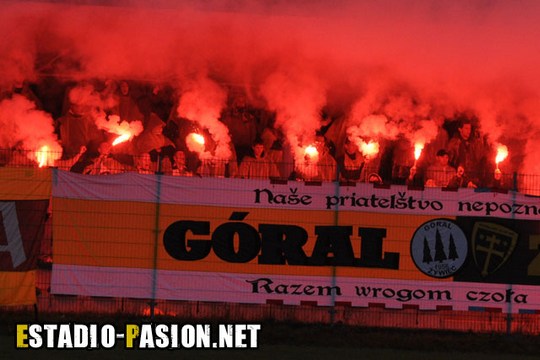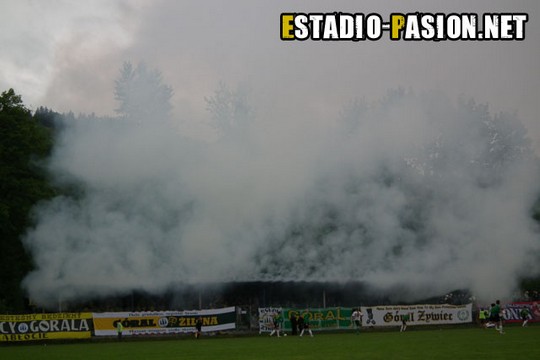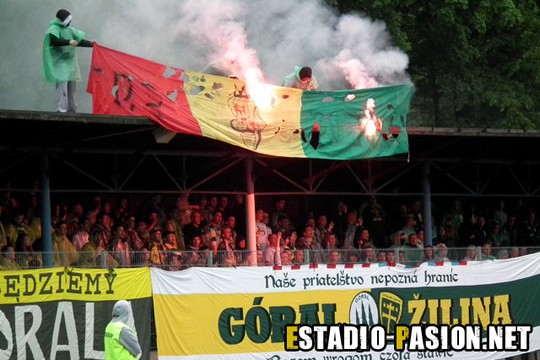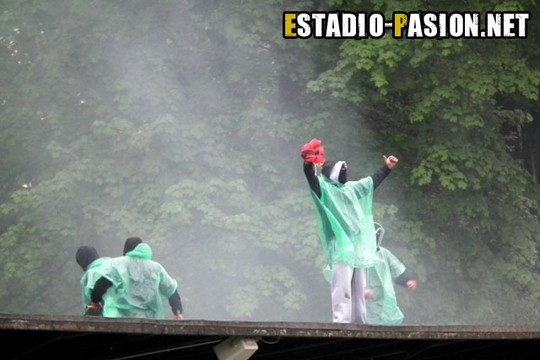 Video showing both groups:

BKS Stal: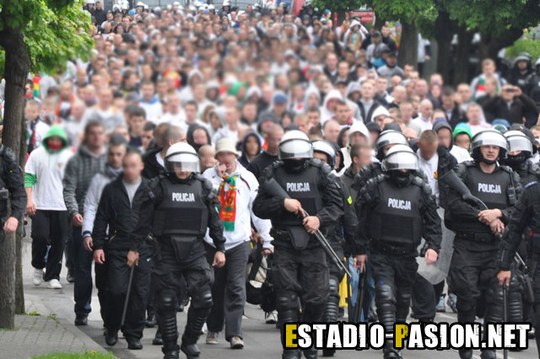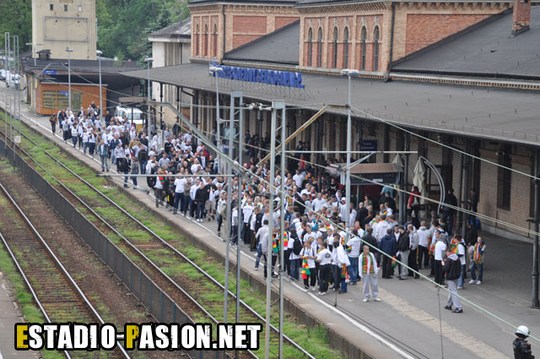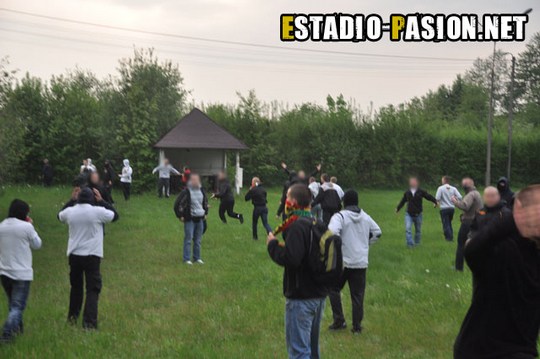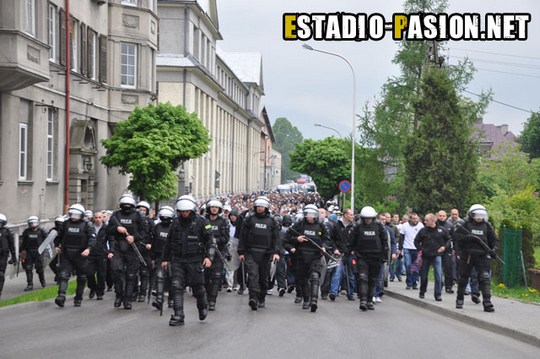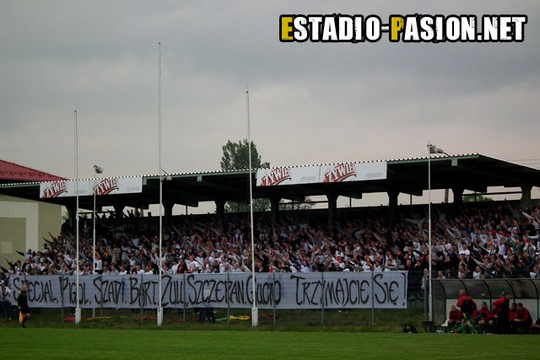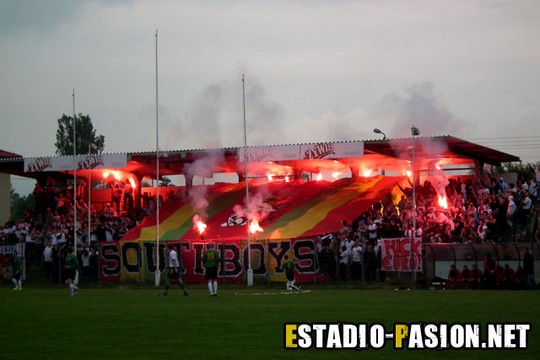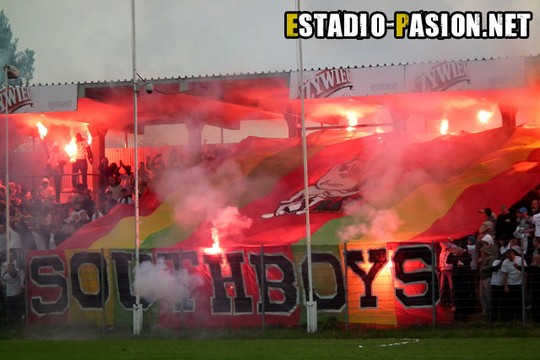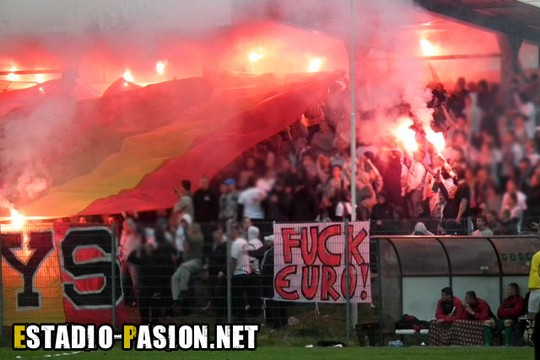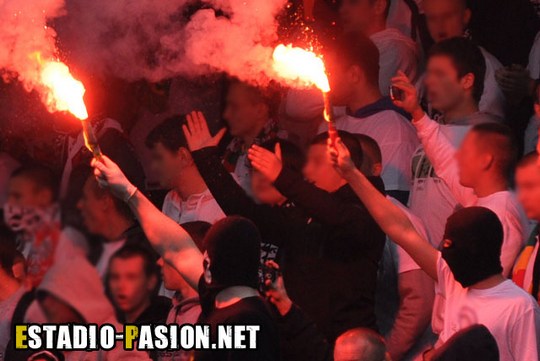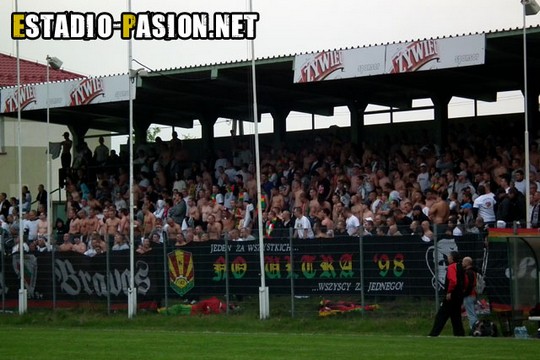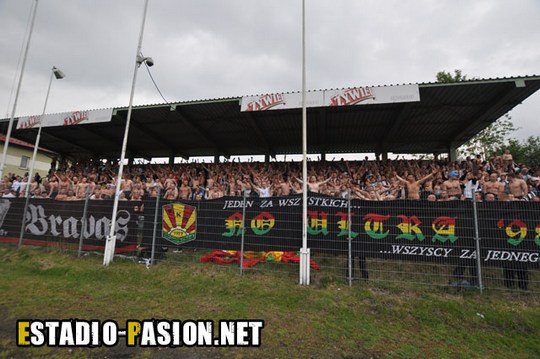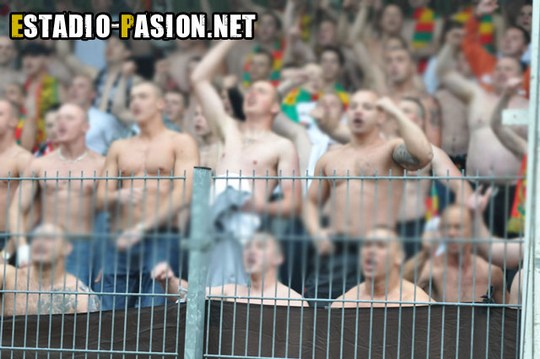 Match intro video:


Photos: http://estadio-pasion.net