Match report from Albania.
Match report from Albania.
Skenderbeu Korce vs Tirana are one of the biggest matches in Albania. Beside that both clubs fight in the top of the league there is also lot of tension among the supporters. Example is last year in August when there was riot around stadium, lot of flares during the match and Tirona Fanatics were not allowed by the police to watch the match. In the end 20 lads got arrested and around 10 people went to hospital.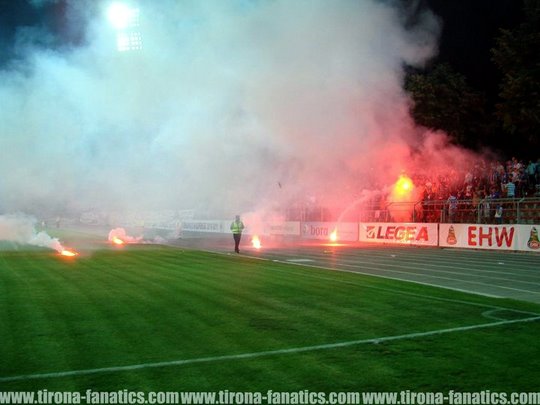 On the 6th of November there was a new match, this time in Tirana. I fight started and Fanatics managed to get scarf and T-shirt from their enemy "Ujqerit e Debores" (Snow Wolves).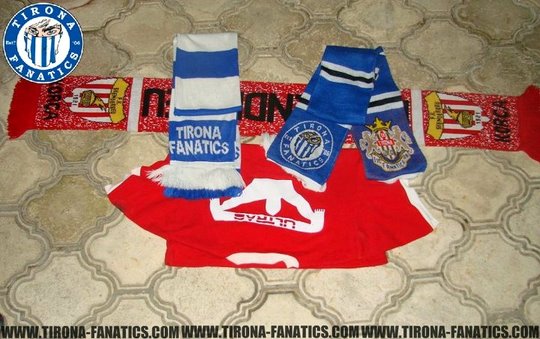 16th of April it was time for a new match in Korca. Supporters of both clubs had waited for this match for a long time. Supporters of Tirana got only 500 tickers and they were sold out in 6 hours!
It's a little bit long trip, so we (Tirona Fanatics) started our journey 11am. Match would start 7pm.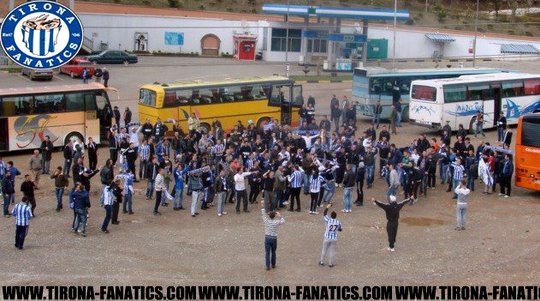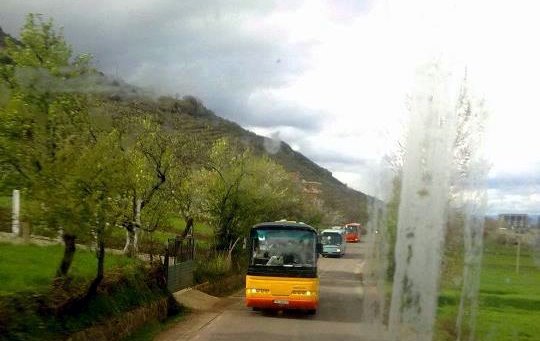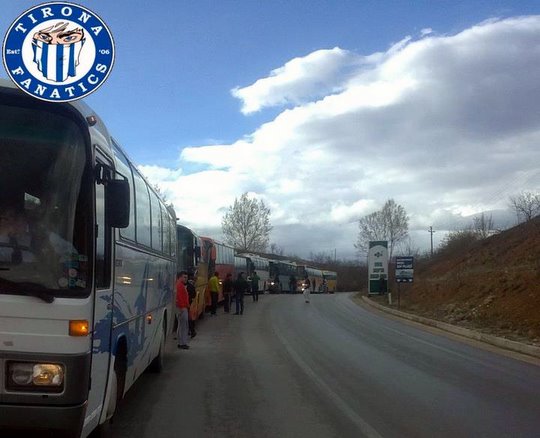 We had to stop a couple of times during the trip for personal needs, but some of our boys left our mark were we stopped.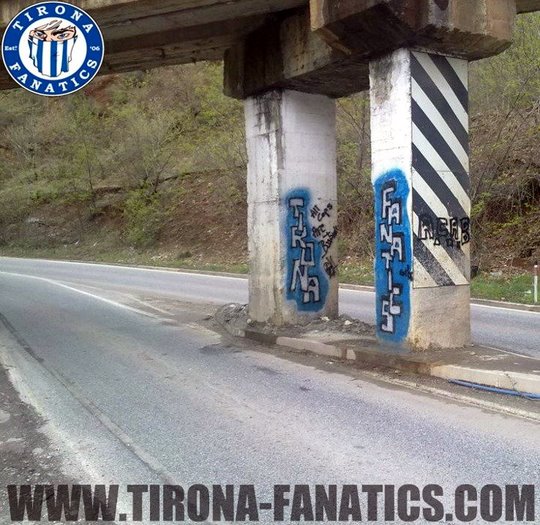 Finally we arrived. About one and a half hour before kick off. Stadium were overcrowded. Even the VIP sector were crowded.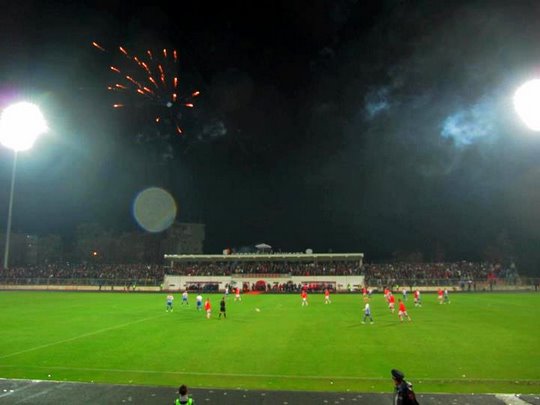 We hang up our banners and started the party.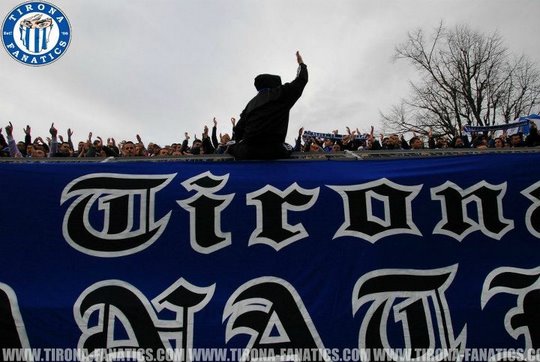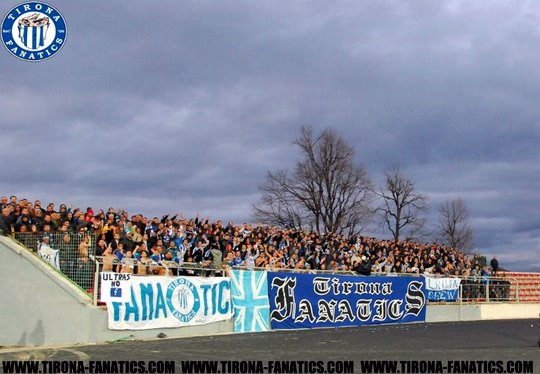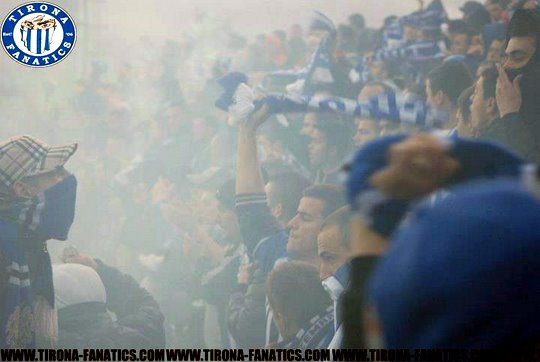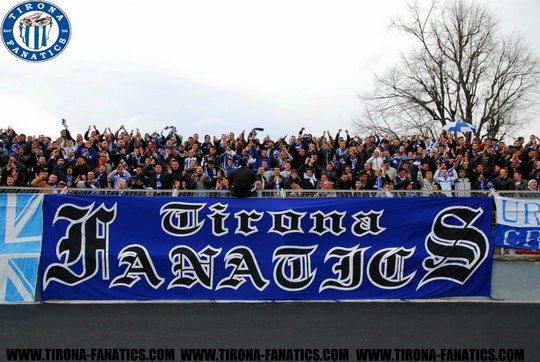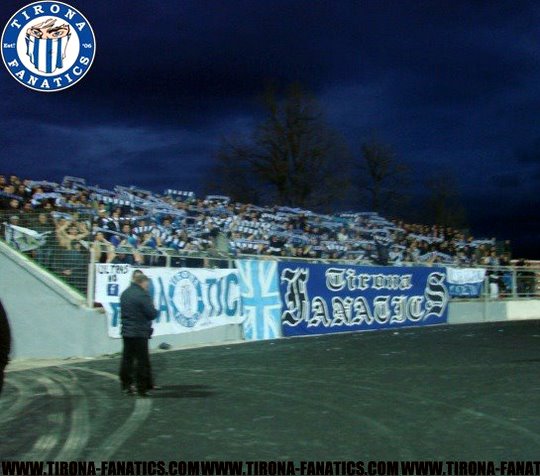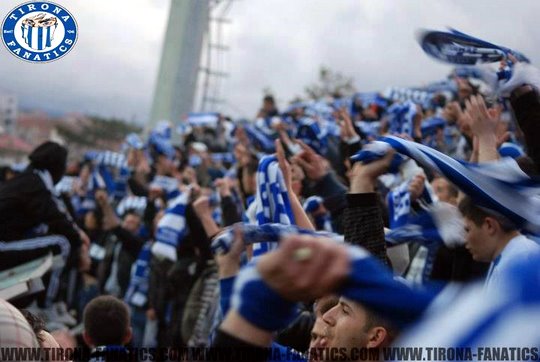 On the other side "Ujqerit e Debores" had a great performance too. Perhaps the reason is all the emigrants in Greece they have. A lot of their boys are part of PAOK, Olympiakos, AEK, Aris etc. and take inspiration from there.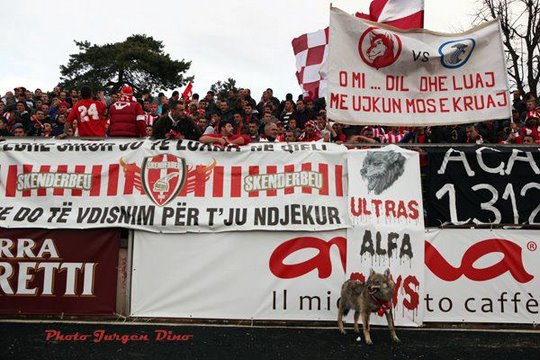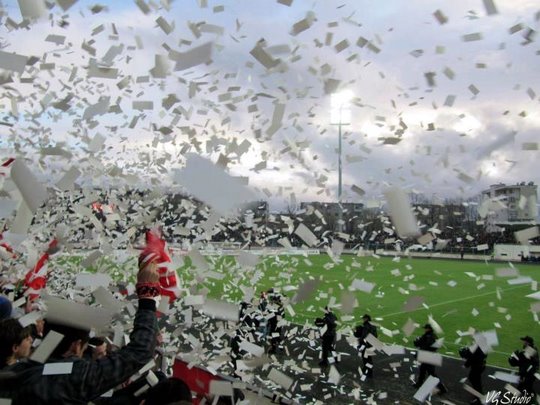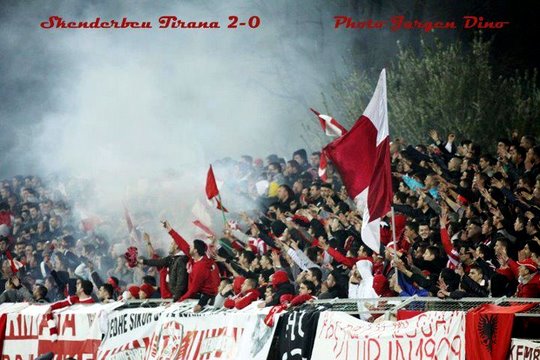 During all 90 minutes there were songs from both side and the situation was very hot. Every possible cop was present there. The final result was 2-0 for Skenderbeu, and I have to say that they won the match with full merit.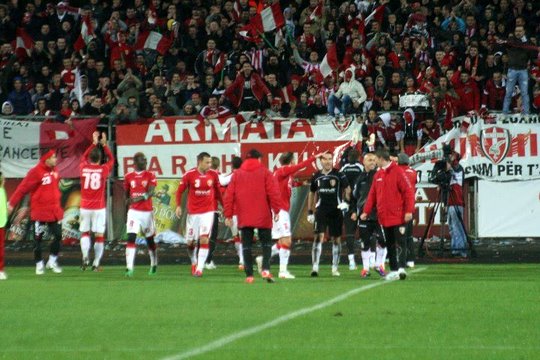 But as we know there is always two matches in a football match. One of the pitch and one in the stand or outside. Skenderbeu won the match on the pitch, but the second I have to admit we won.
Two banner taken by us: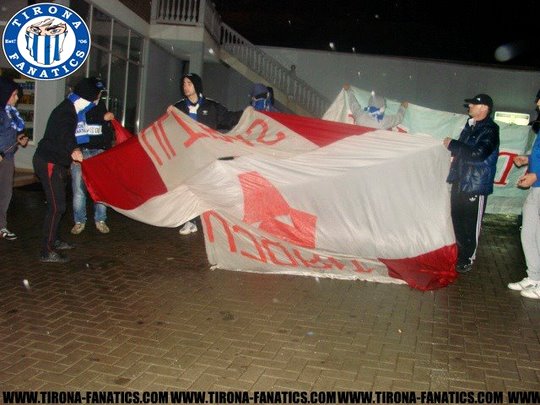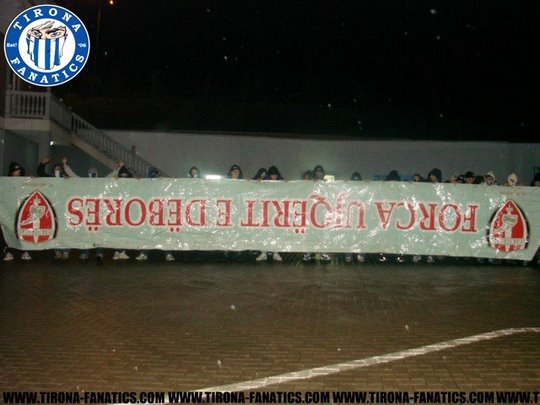 Thanks to "REINIS" for this match report!