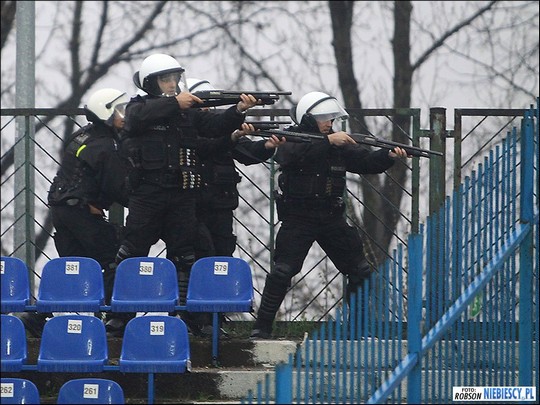 POLAND: Ruch Chorzów - Górnik Zabrze 15.04.2012
Derby of Silesia. First riots broke out when the Gornik supporters stopped their train 1km before the station and ran outside to the place were Ruch waited. Second riots on the stadium during the match.
One Gornik supporter wrote report on our forum:
"Before the match: We drioe with special train. +-1km before train station Chorzow-Batory we pulled the emergency brake. Train stopped a few hundred meters further. We (+- 250-300 Hools) ran out of the train and run down at the main street where Ruch were waiting. Attack with bengals, stones, bottles from two sides. Mostly Ruch running, but a part fought, they had no chance. We were with much more people than Ruch. After+- 2 minutes cops came and shot with pumpguns. We had to run back to our train. On side from Ruch a few KO´s. Our win! Respect for the few who didn't run (despite they see we were in bigger number).

The action at match everyone can see at the many videos!

Despite we got only 500 tickets (with us a few friends from us from Wisloka Debica and GKS Katowice), we were with +- 1.000 people (500 in stadium and +-500 must been outside stadium). People who were outside stadium at match time tried to get in, but cops and security used lot of tear gas.

After match cops kept us in stadium more than 2 hours(!). We could go out of stadium only in 5-6 men groups. Cops taken photo of everyone. The last people left stadium 4 hours (!!) after the match. In next time many people banned of stadium. acab. chwdp!"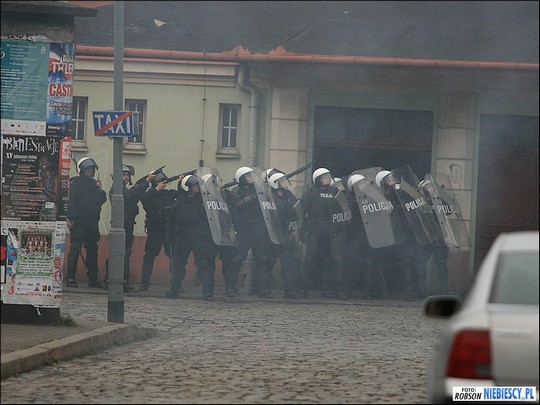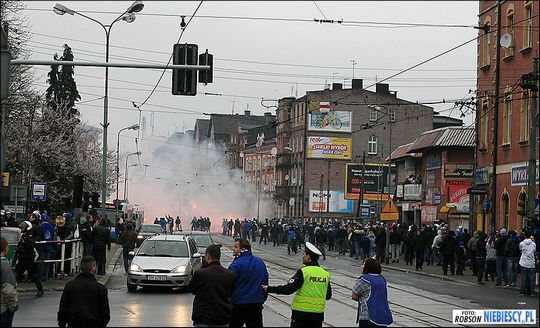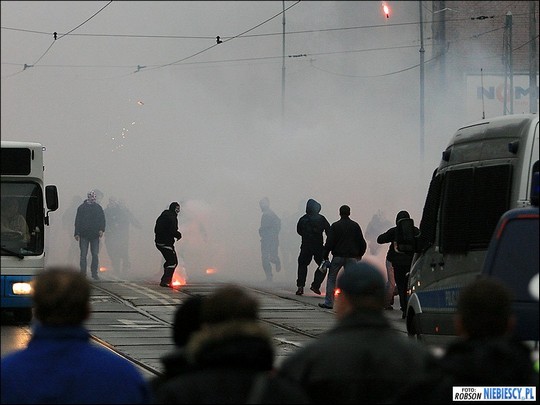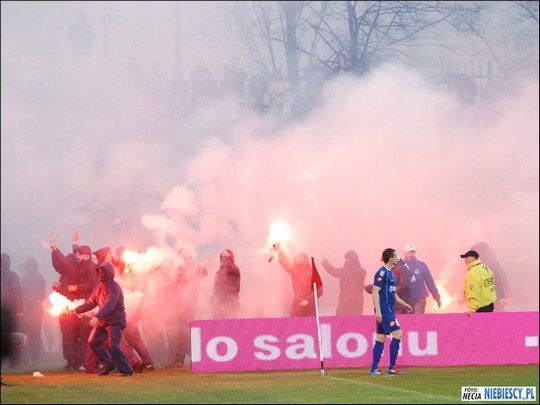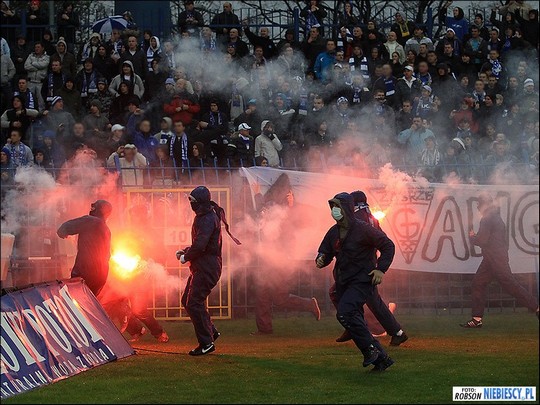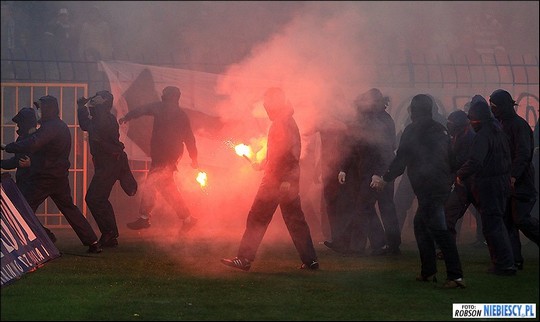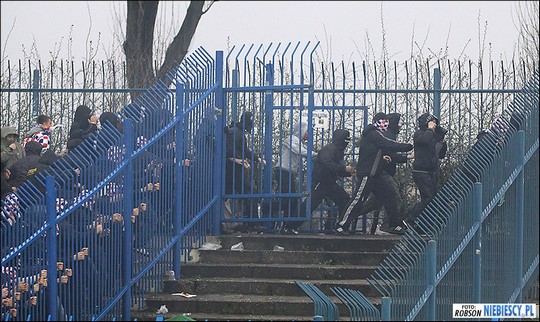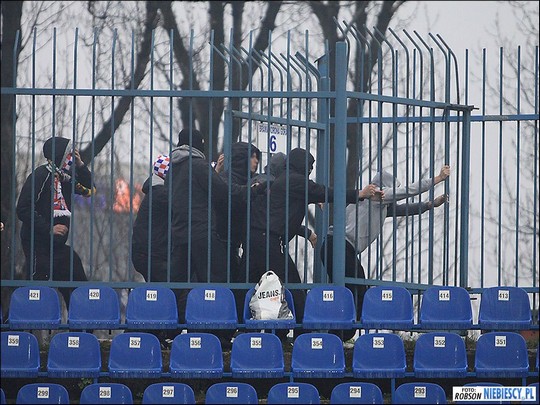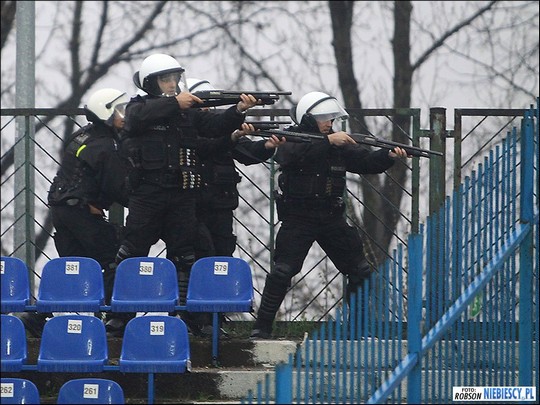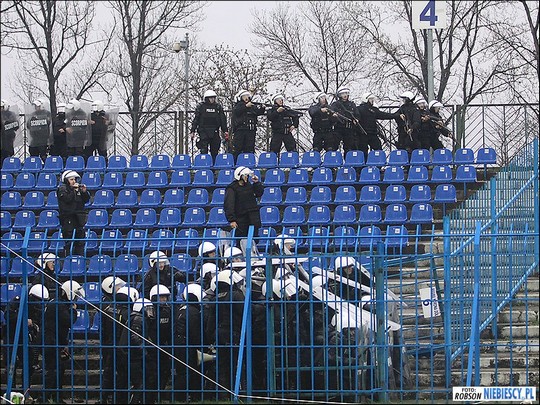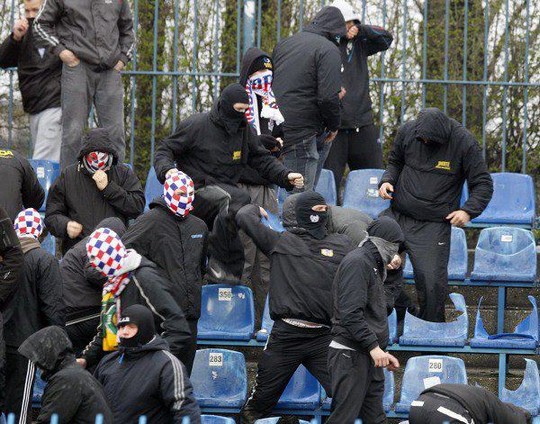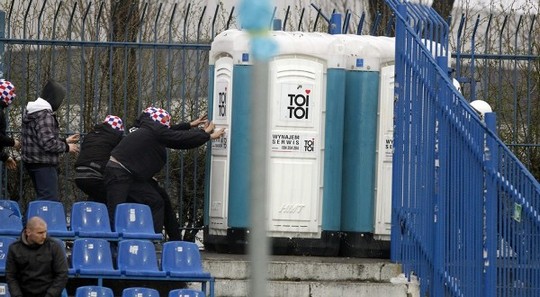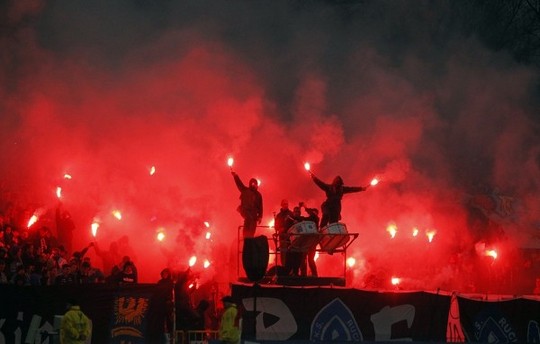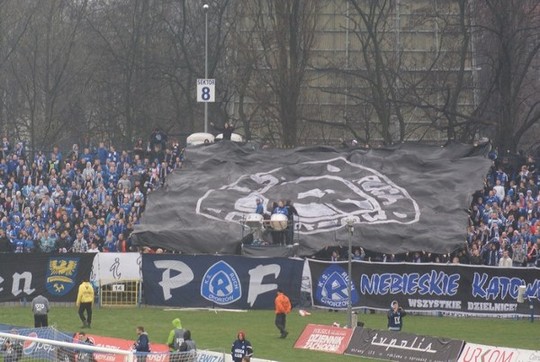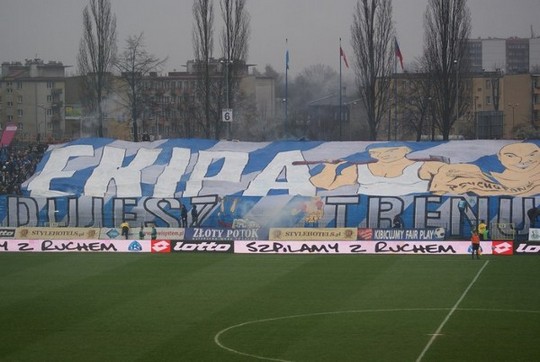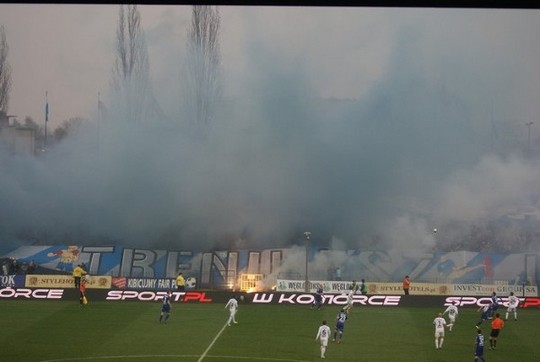 VIDEOS:

Riots before the match:
Riots during match:
Tifo: