Local derby in Croatia suspended in 70th minute because of pyro show.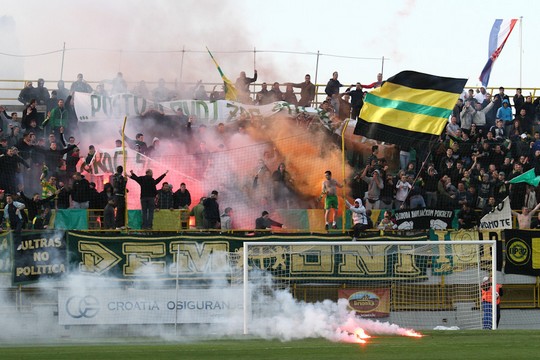 CROATIA: Istra 1961 Pula - Rijeka 01.04.2012
Istra - Rijeka is regional derby, distance between 2 cities is around 100km.  On this match Demoni (Istra1961 ultras) celebrated their 20th birthday. Armada (Rijeka ultras) also came in nice number. Hatred between this 2 groups is big.
Match was first time stopped in 60th minute when Rijeka fans prepared pyro show. Referee sent players to locker rooms for 5 minutes. In 70th minute penalty for Istra and they scored. Demoni started to celebrate goal with pyro. Referee immediately ended match! Hilarious, ending match just because of few flares lighted during celebration of the goal...
Match will be played again April 11 in front of empty stands. Would be interesting now to see situation in Croatian football if they will suspend every match with pyro show.
With so many problems in Croatian football this season (chief of referee organization ended in jail because of corruption, 3 clubs were under suspensions because of financial problems, 1 club relegated to 6th league because of same reason, very strong football mafia, empty stadiums) again the biggest problems are ultras and pyrotechnics...
Also lets mention on match Dinamo Zagreb - Lokomotiva (31.03.2012) police came few hours before the match in Bad Blue Boys supporters club, identify every person there, check all papers... And on entrance to BBB tribune they checked every fan ID card, record them with camera and forbid entrance to every person without ID card (so lots of kids stayed outside). On the match Dinamo workers used vuvuzelas to make noise during BBB songs against Zdravko Mamić (Dinamo boss) and whole club board.
Istra: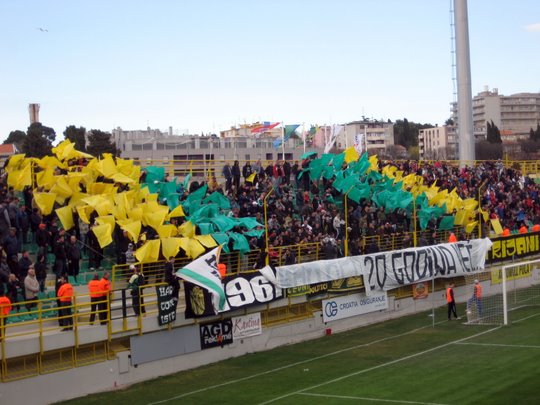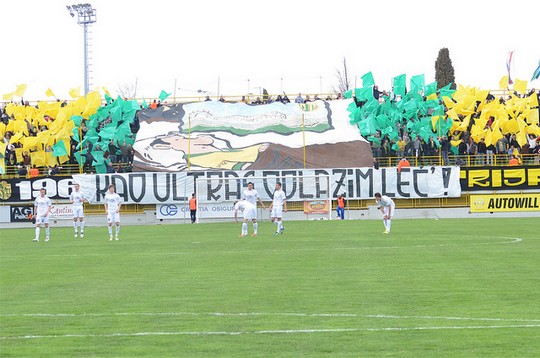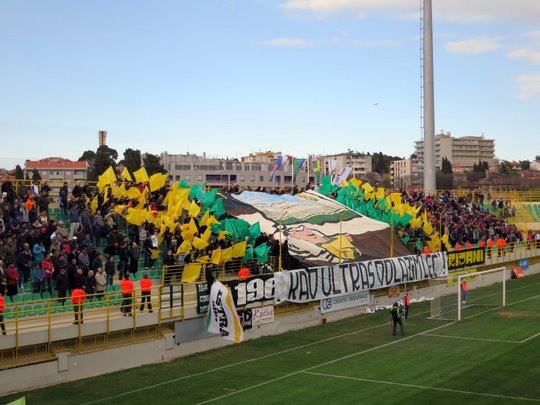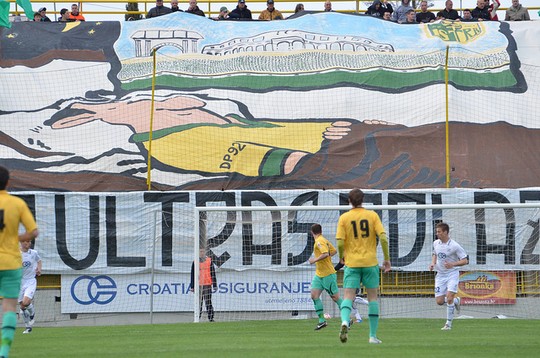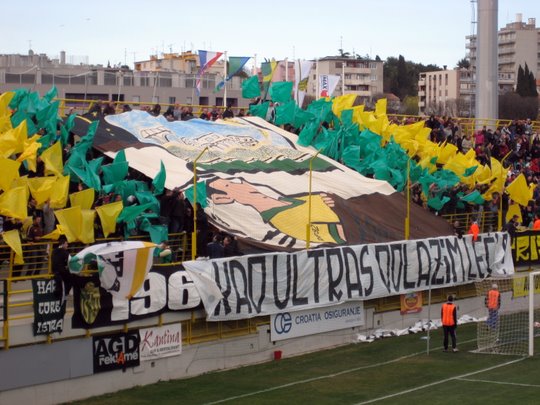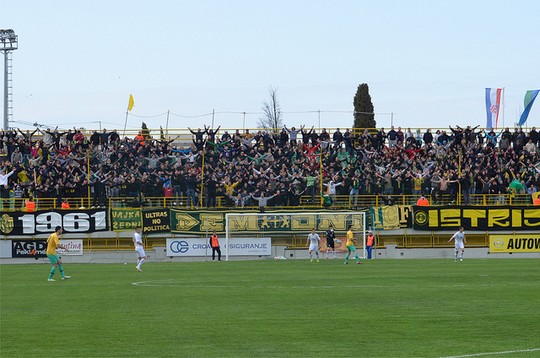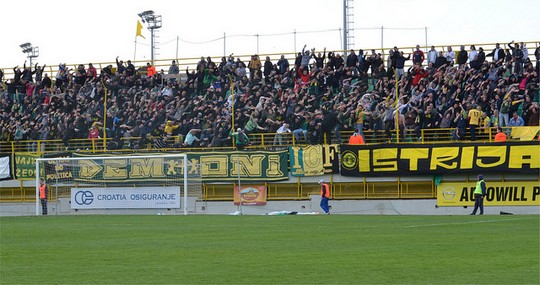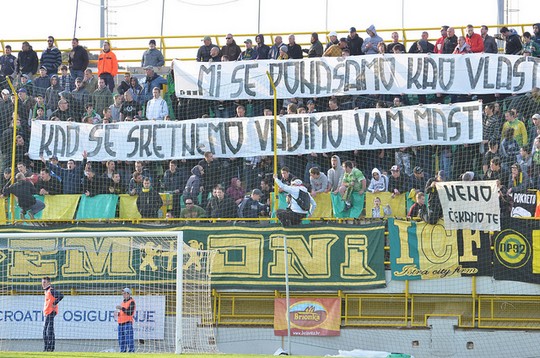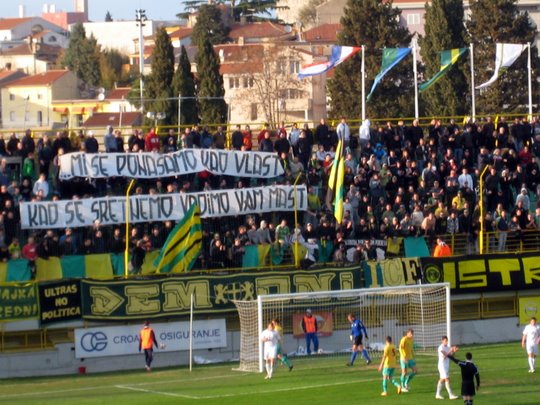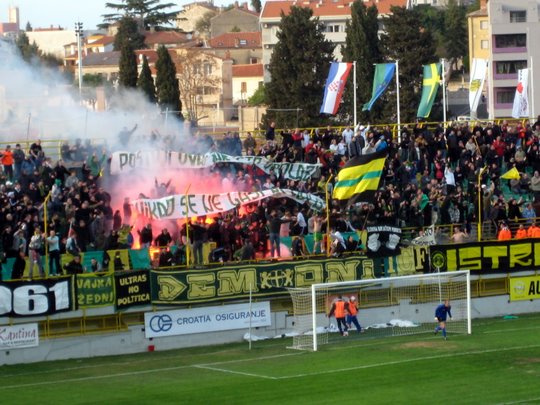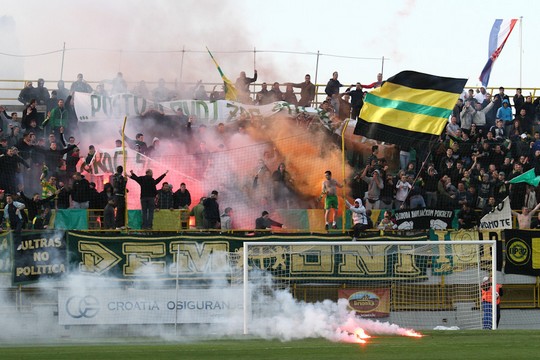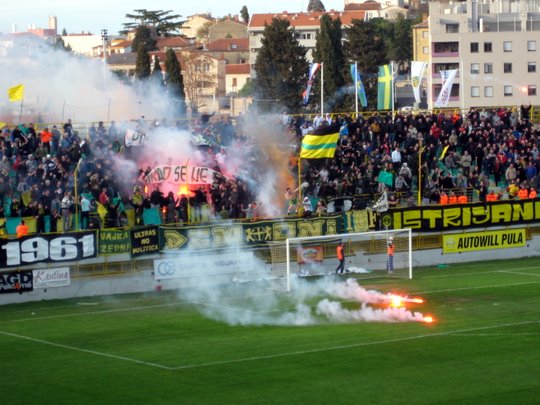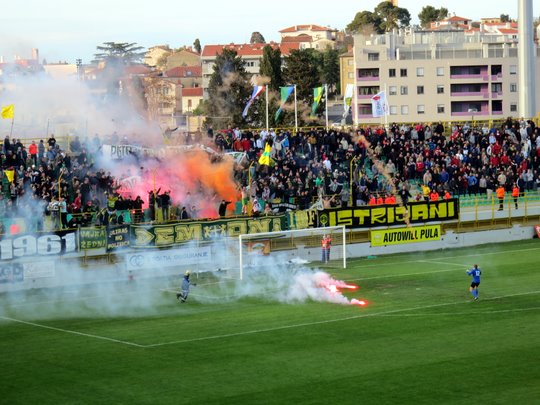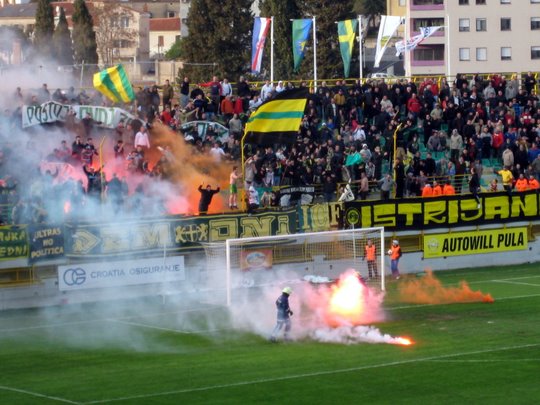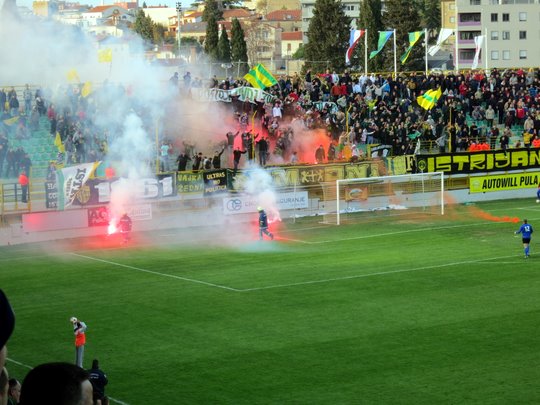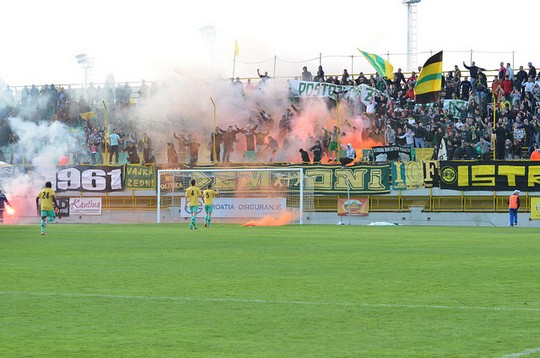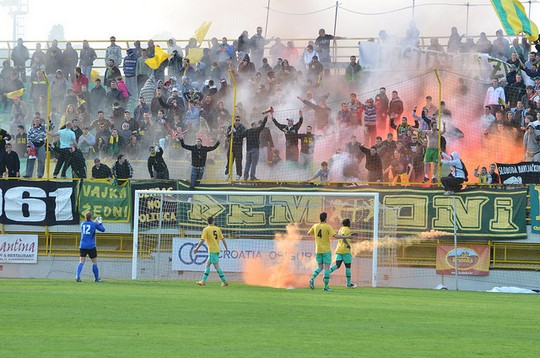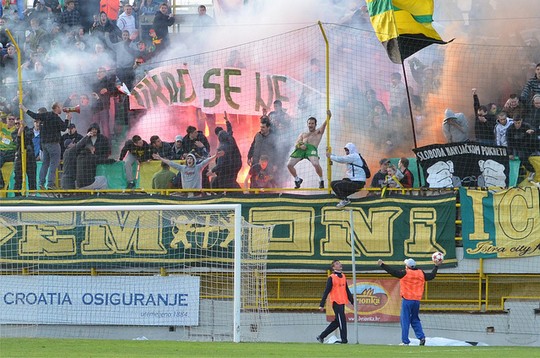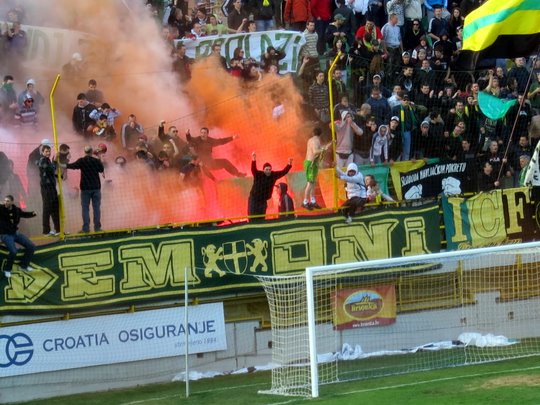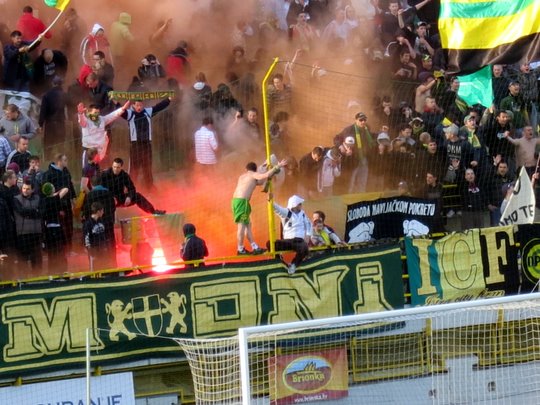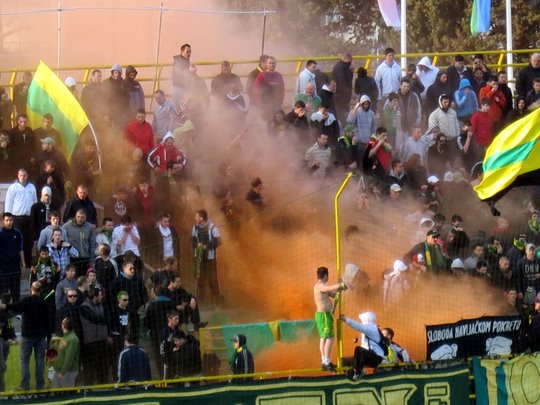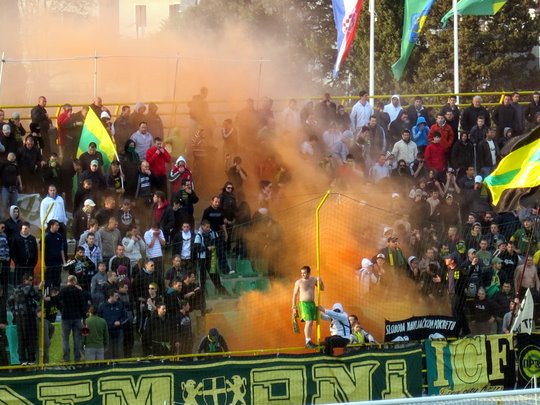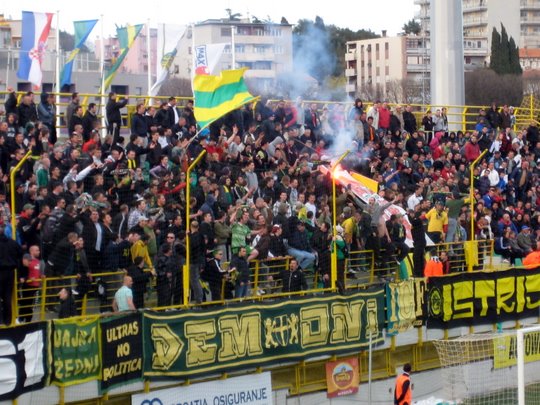 Rijeka: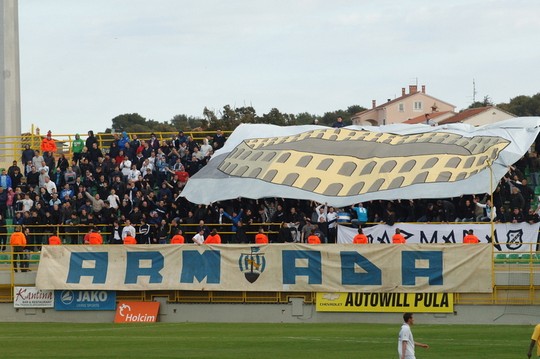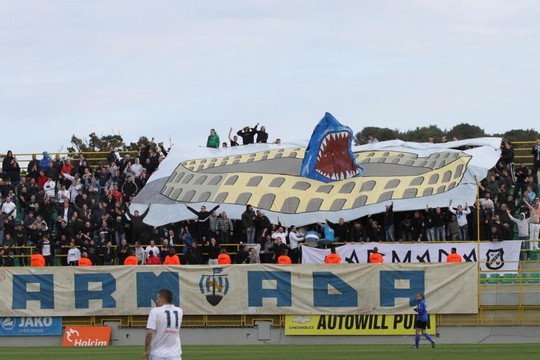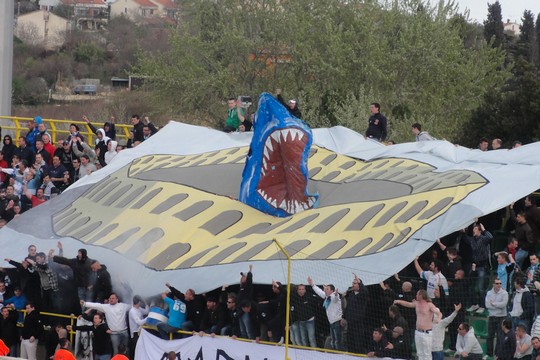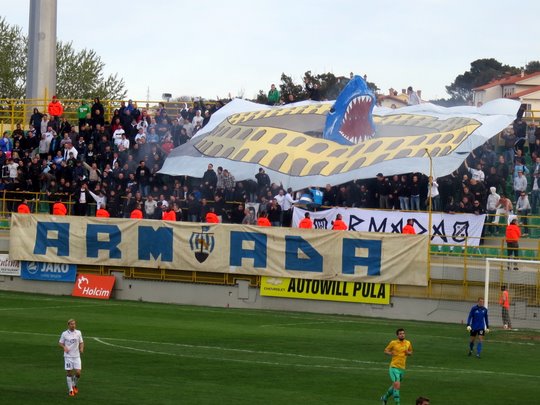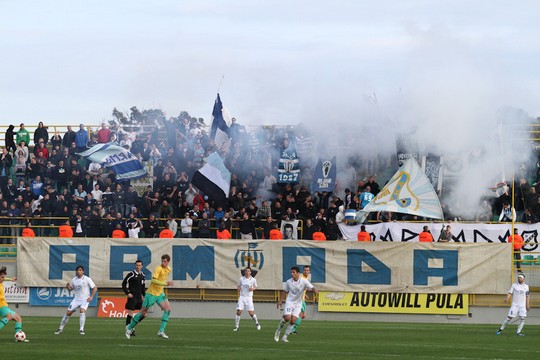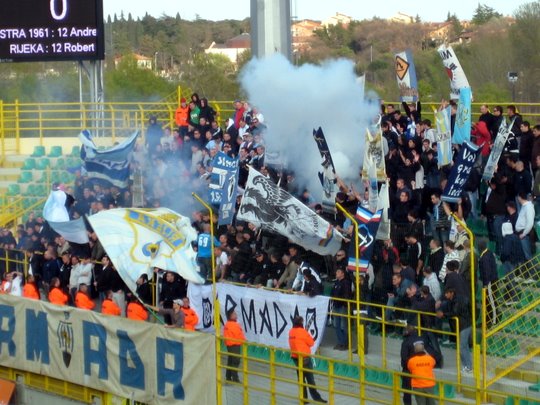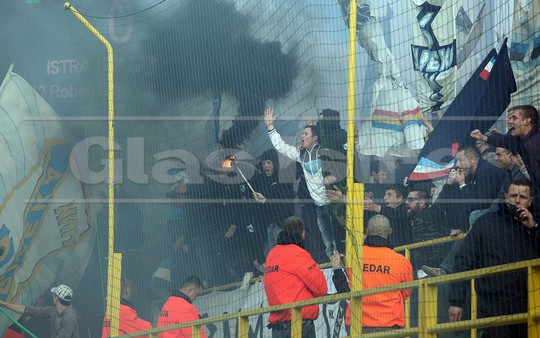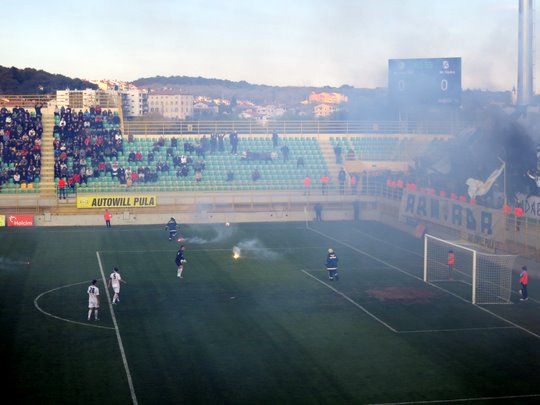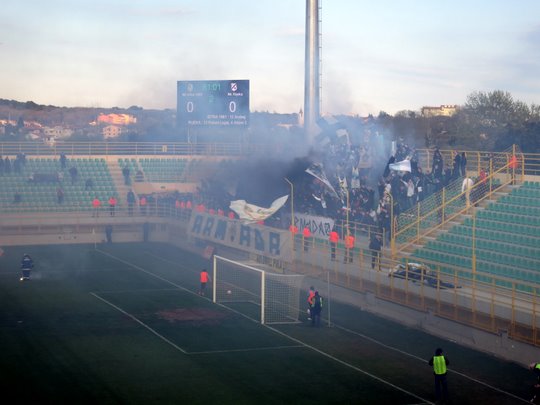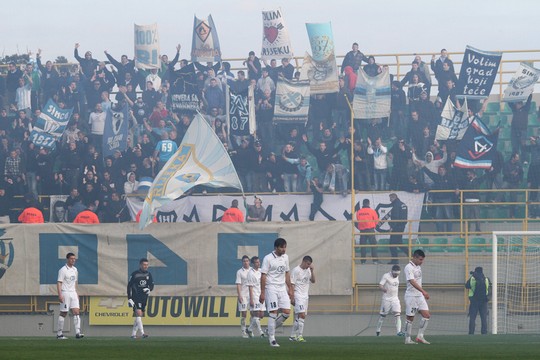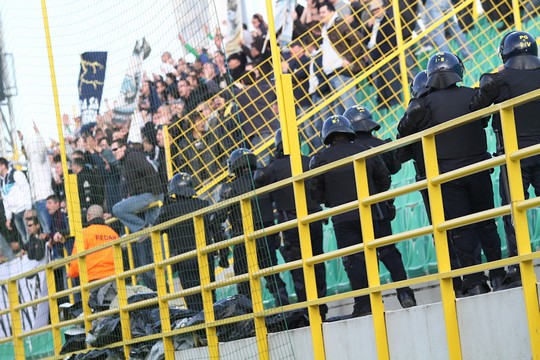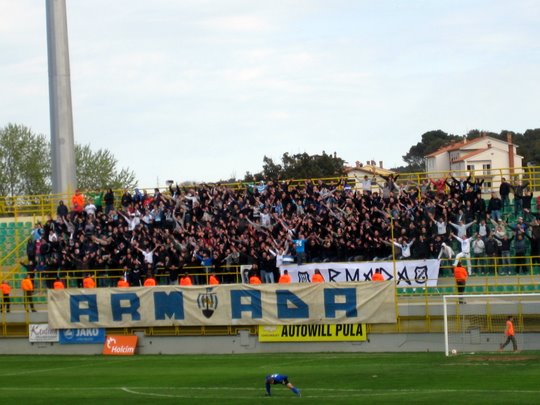 On this video you can see both pyroshows:
Photos: demonipula.hr, cropix, sportcom.hr, glas istre
Thanks to Daniel and David for pictures as well!