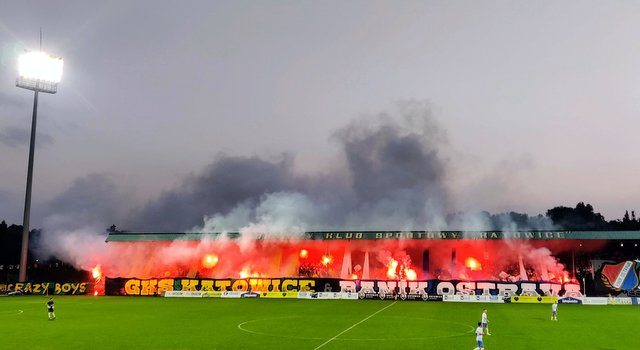 25th anniversary of friendship!
This Saturday a friendly match took place between Polish club GKS Katowice, and Czech club Banik Ostrava to celebrate the 25th anniversary of their strong friendship!
Katowice and Ostrava is located in the "historic land of Silesia" and the distance between them is just 90 km. Both cities famous for coal mining back in the old days. This season Banik play in the top division in the Czech Republic, while GKS Katowice plays in the 2nd division of Polish football.
In our archive we have two articles from this match, one from 2012 and one article from the 20th anniversary in 2016.
Match report: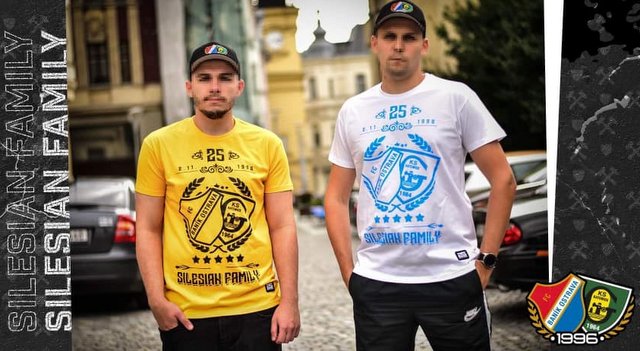 We were lucky to attend this match at the old school stadium from 1955, known as Stadion GKS Katowice.
No one really knows how this friendship all began, but legend has it; Katowice fans went for a holiday and became friends with the Czechs. As a result, Banik fans visited the GKS stadium in 1996, and 6 months later there was a Czechia-Poland game in Ostrava, where the fans sat together. The teams also have similar stories, with GKS getting relegated a while back, and Banik constantly fighting relegation.
For this match fans did wear special made t-shirts. Before kick-off they did mingle together in the food and drink area behind the main stand.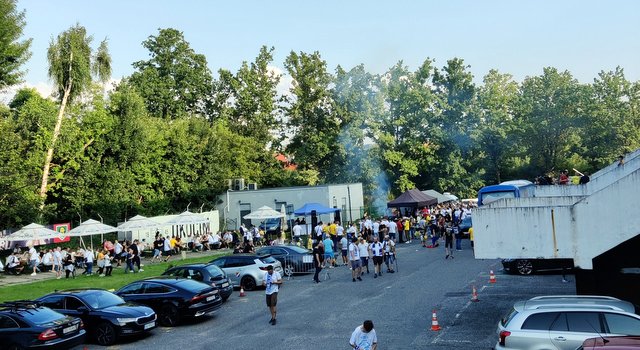 Fans of Banik pulled off the first show when the match started. Nice choreography with pyrotechnics. The smoke went to the pitch and we got one minute stop in the match.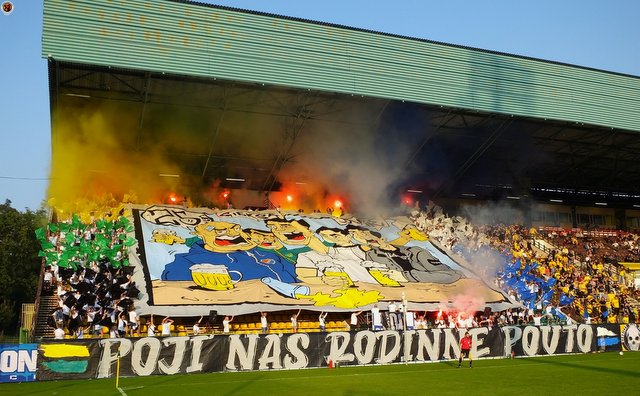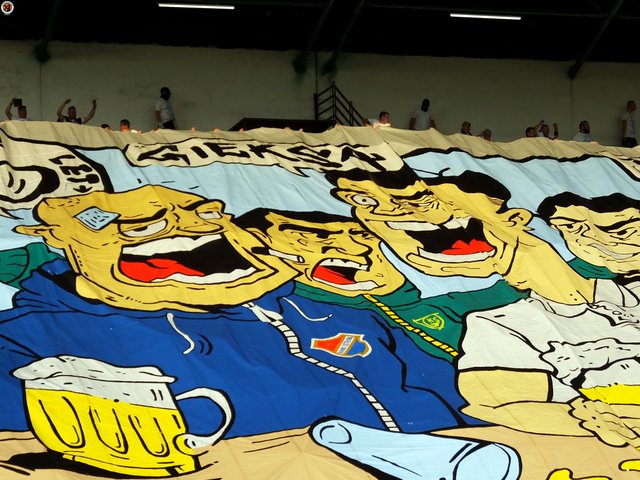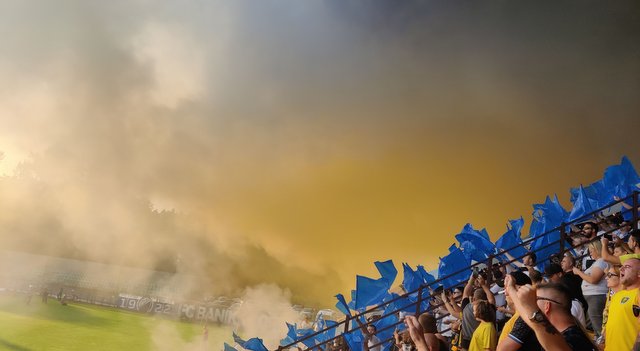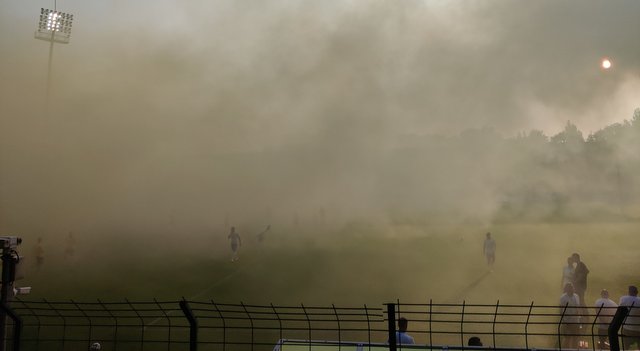 Match just started again when fans of Banik lighted black smoke!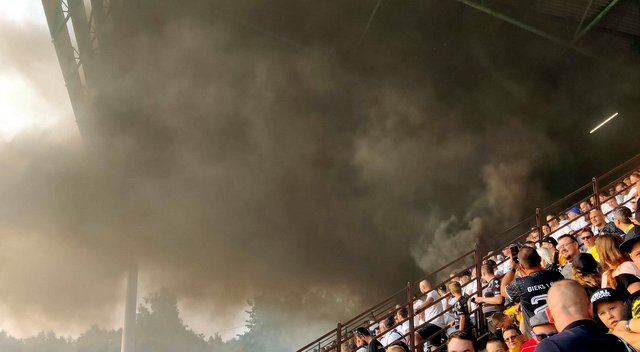 Sometimes Katowice and Banik organised the chants together and it was really loud by the 4161 spectators who bought tickets for this match (2 euros).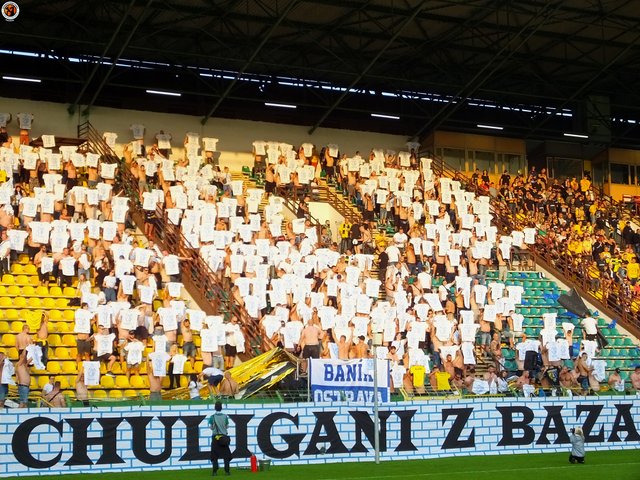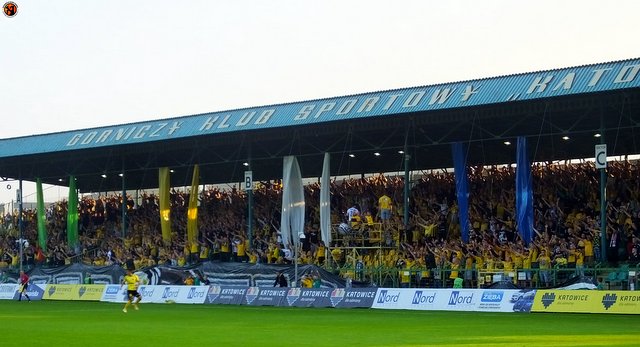 About 25 minutes in first-half it was time for Katowice to have a choreography. Banner with "Silesian family" and logo of both clubs was hoisted up to the roof.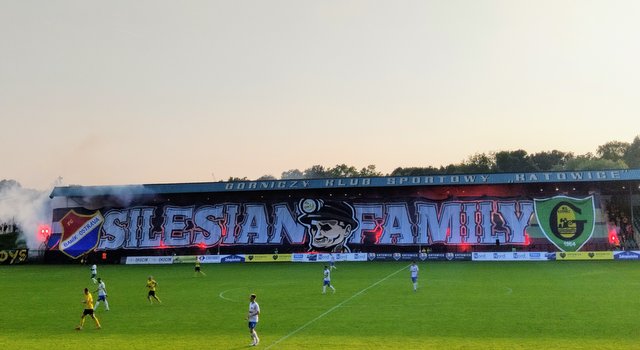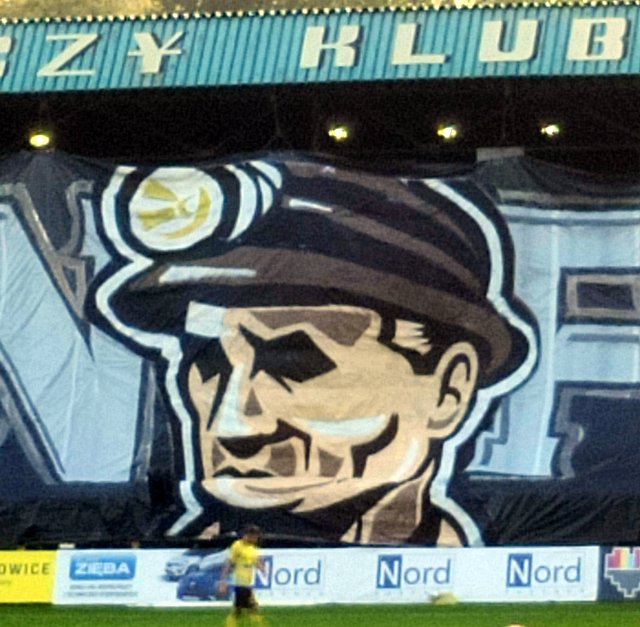 At the same time fans of Banik displayed their second show for today. Banner with year of foundation of GKS Katowice and Banik Ostrava.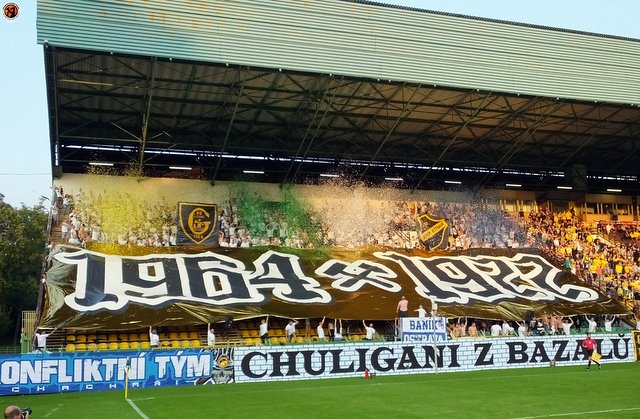 Atmosphere raised with continuos songs from both side. Fans of Katowice took off their shirts.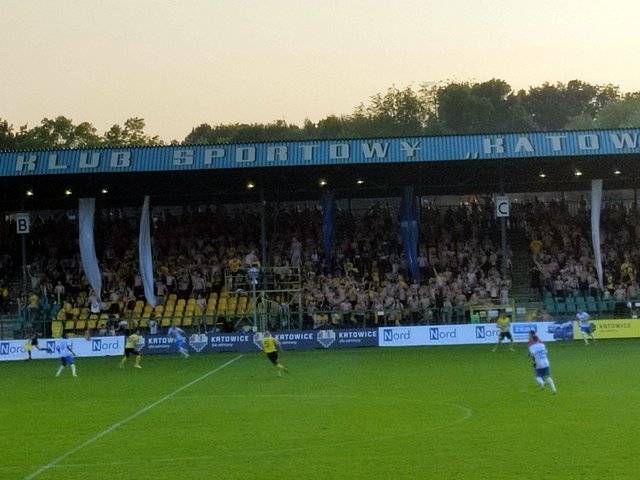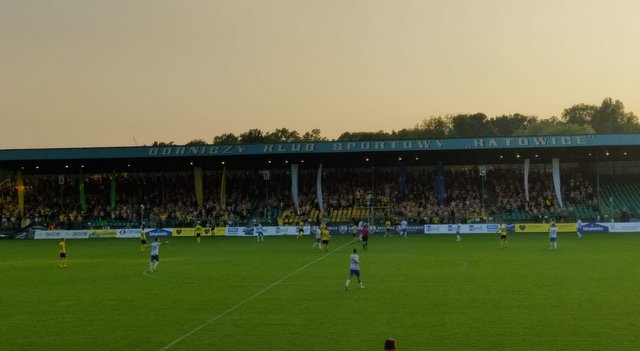 During half-time all the away fans moved over to the home stand. In front of this tribune they now had one banner with name of both clubs.
No doubt they are good friends, and from my position they seemed to really enjoy this match together. Laughing, cheering and friendly smiles all over the stand, and now the atmosphere increased again!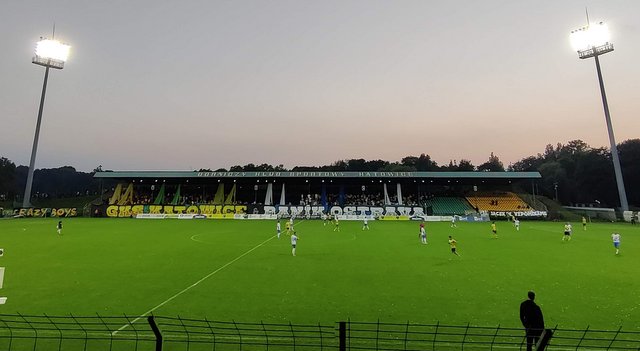 After about 70 minutes they made a huge pyro show together.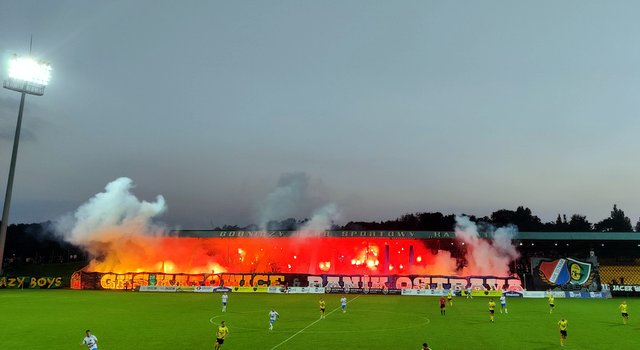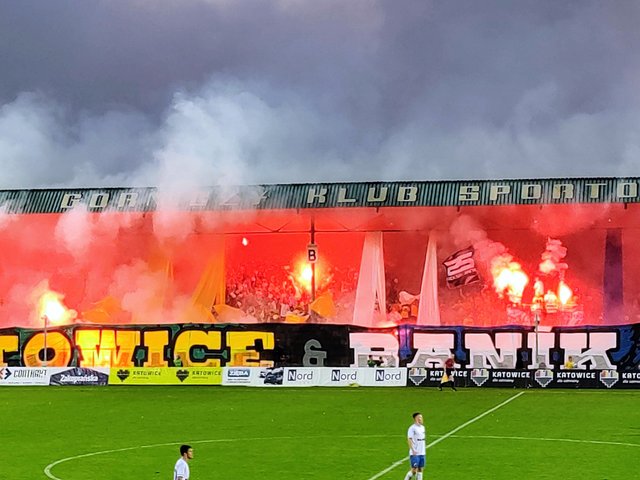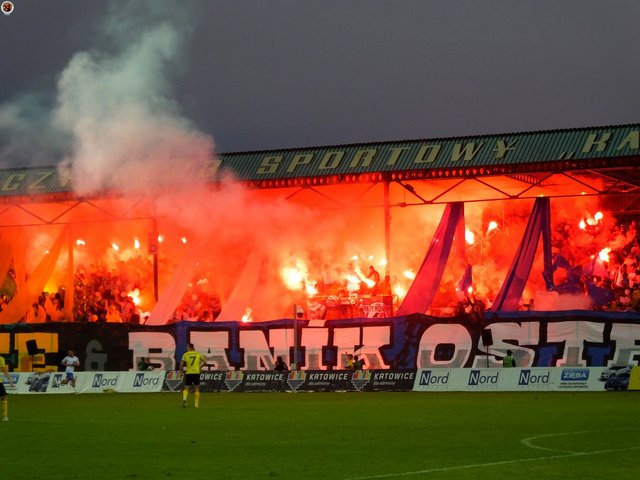 Banik won 2-0, but I doubt anyone cared about the result. After full-time players of both teams gathered in front of the stand of one big Silesian group photo!
VIDEOS:
Source: Unterwegs-in-Sachen-Fussball , GieKSiarze