Indonesia: 10k Persija fans on very long away trip.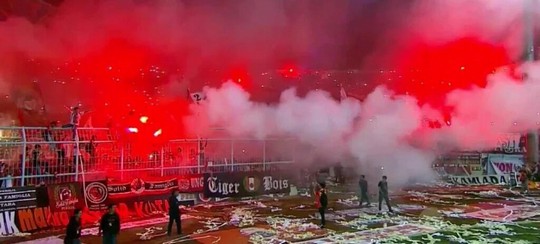 Indonesia: 10k Persija fans on very long away trip.

10,000 Persija Jakarta supporters were traveling to Malang on 28th of November for a group stage match against Arema Malang. This cup is not an official Indonesian football cup due to FIFA banned football in Indonesia this year (due to corruption and mafia in football association adn political interference). So, basically this is a friendly match in a cup format. Back to the match, Persija Jakarta supporters have a harmonious relationship with Arema Malang supporters. Fortuitously, the Persija Jakarta 87th anniversary coincided at the same time on the match against Arema. This is the reason why, a lot of Persija supporters took their personal leave due to this match is exceedingly important to them. The trip took 17 hours by bus from Jakarta to Malang and 17 hours back from Malang to Jakarta.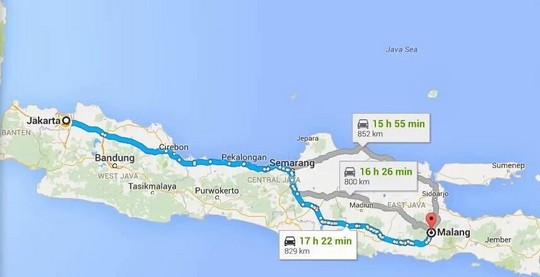 After a 17-hour trip, they arrived at Kanjuruhan stadium, Malang. Then, the field coordinators of Persija supporters distributed tickets to 10,000 Persija fans and the supporters have to be in stand few hours before the game start due to lack of capacity of the stadium. Persija fans had their place behind the goal. About an hour before the game start, every single space at Kanjuruhan stadium has filled by spectators. 30 minutes to the game, Persija players were warming up and for welcoming the team Persija supporters have had their own party in the away sector.
During the warming up, Persija fans were singing "Happy Birthday to Persija". Then, the game was started at 8pm West Indonesian time. The game was going fiercely, Arema has more chances than Persija, and then Arema scored a goal in the first half. During the game, a lots of home and away supporters still outside the stadium and could not go to the stand because the stadium has been full few hours before the game. And they kept shouting "open the doors". The second half begins, no goal has made in the second half and the score stay at 1-0 for Arema. Persija lost the game and 2 minutes before the game ends and after the game Persija fans kept singing "happy birthday to Persija" and burning pyros.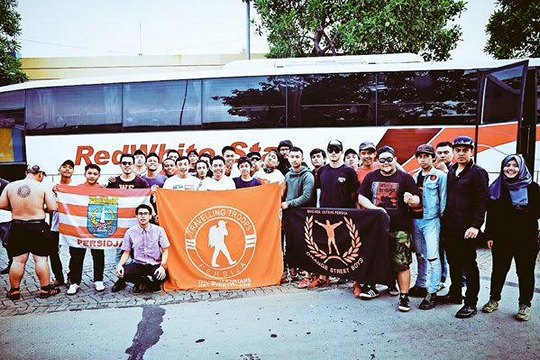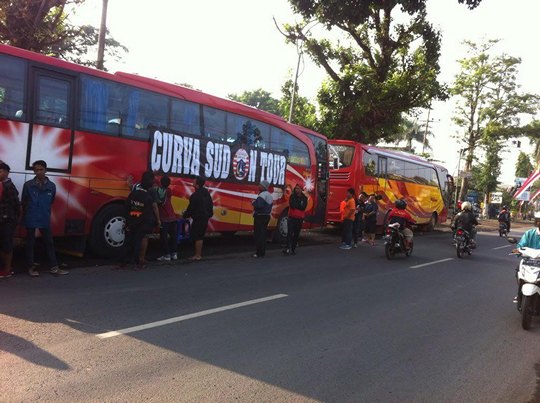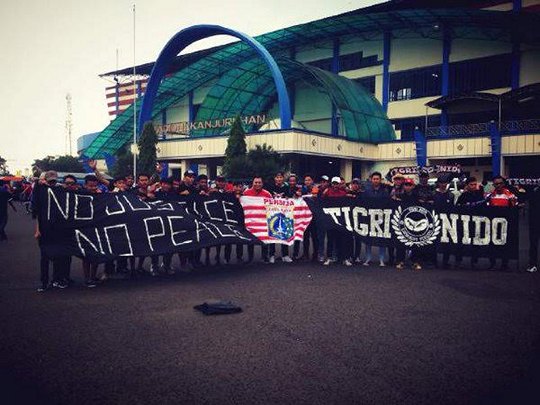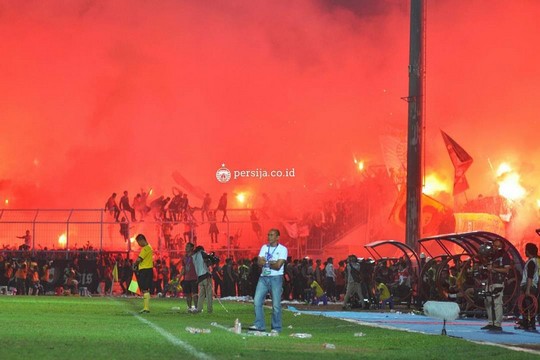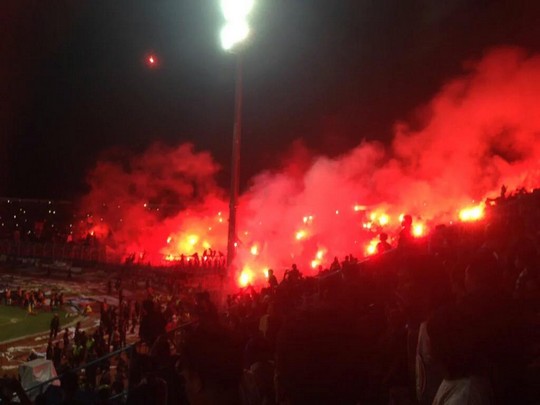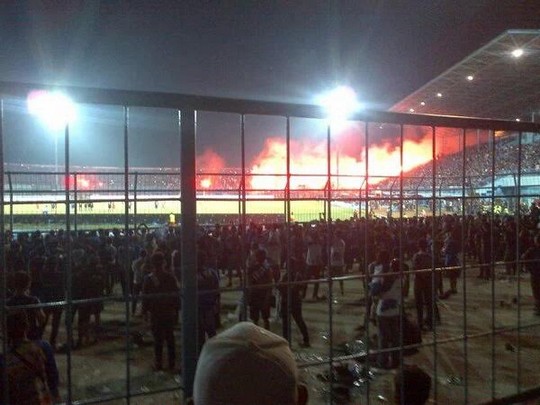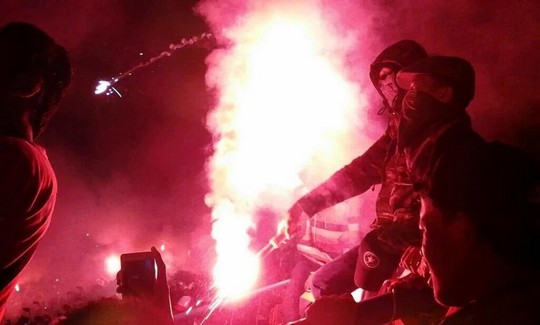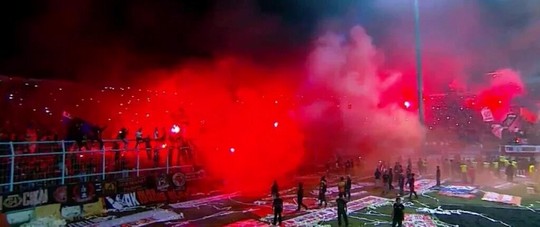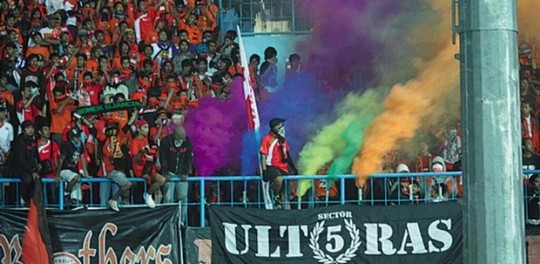 Thanks DS (R) for the report!