Germany: 10 300 fans on reserves derby.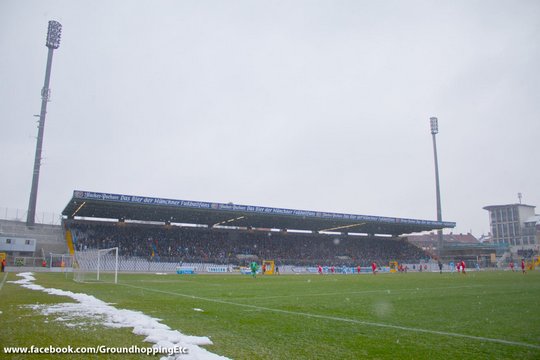 Germany: 10 300 fans on reserves derby.
Impressive number of fans attended the derby played by second teams of 1860 München and Bayern München.
Here is a match report from our friend Groundhopping Etc.
1860 München win the reserves derby 2:0 (1:0) in front of 10,300 at their beloved Grünwalder Straße ground.

No wonder the 1860 fans want to return here with the first team - the ground has lots of character: plenty of terracing, a good old fashioned curva, and it is also located right in the middle of the city, so people from the adjourning houses can also watch the match from the comfort of their homes.

With 1860's first team playing in the second league for years now, it's been a while since the last real derby, so the reserves derby is a convenient alternative to exchange insults with your favorite nemesis.

This season, the Bayern reserves are in the top group while 1860 need to gain ground on the danger zone, so the win meant a lot more to the home side.

Both fan groups were vociferous throughout the match but refrained from using any flares as is usually the case during those derbies. The Bayern fans showed a display of flags in the beginning, though.
Photos: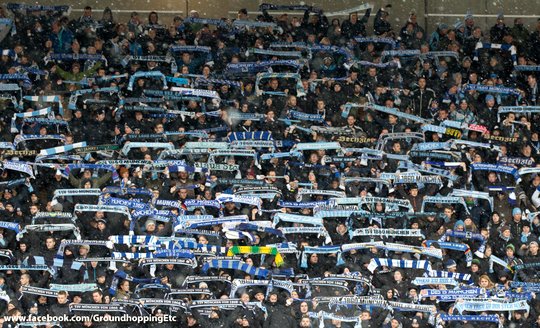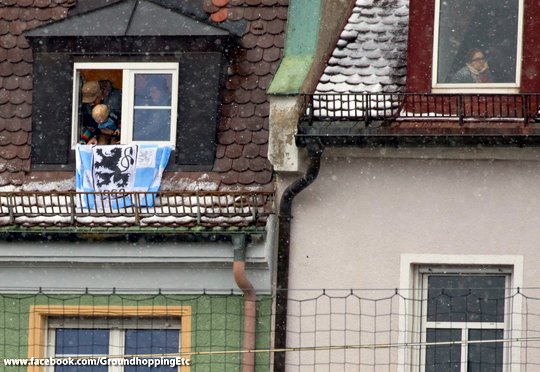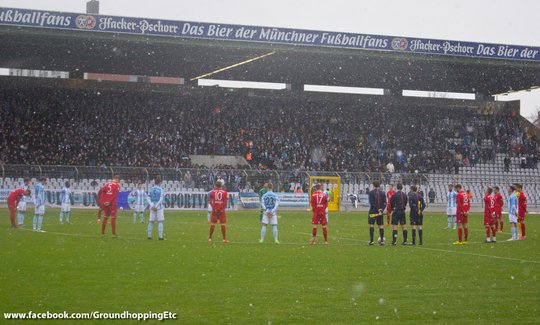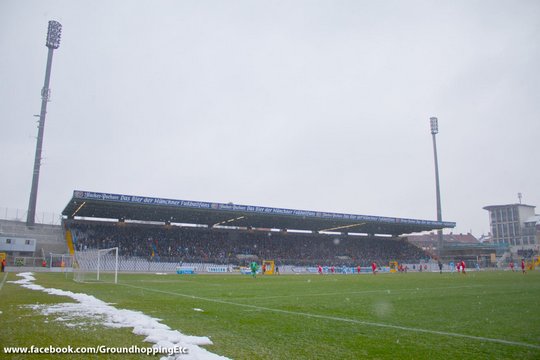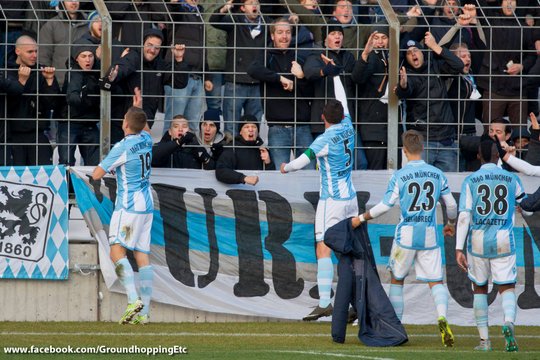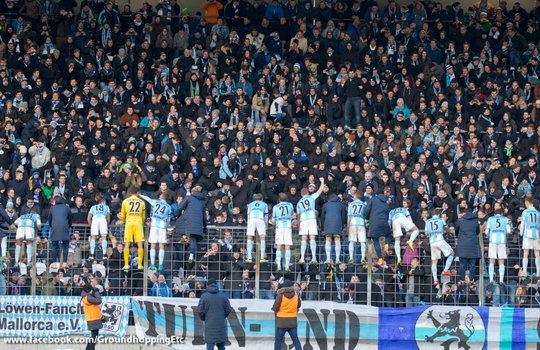 Bayern München: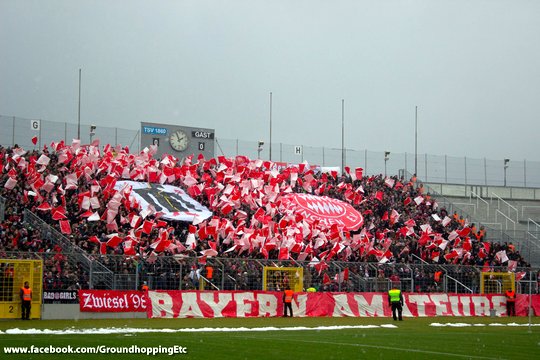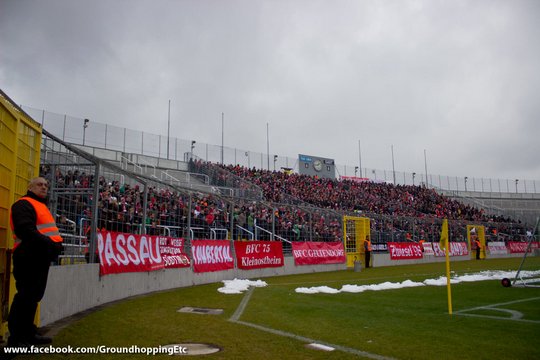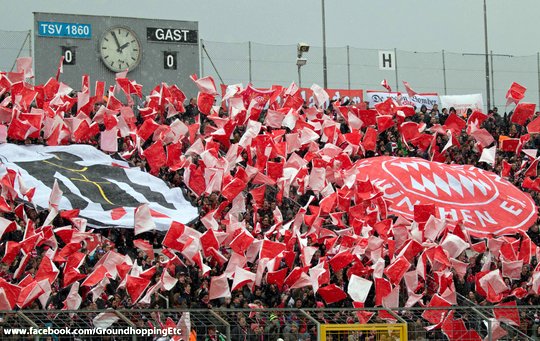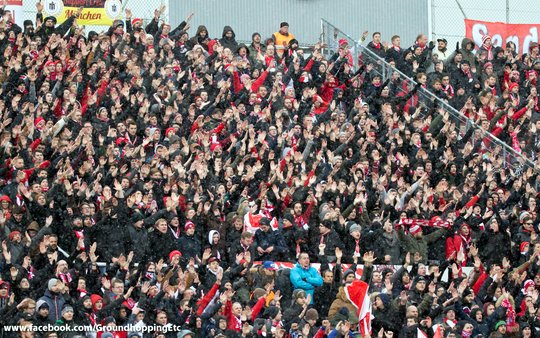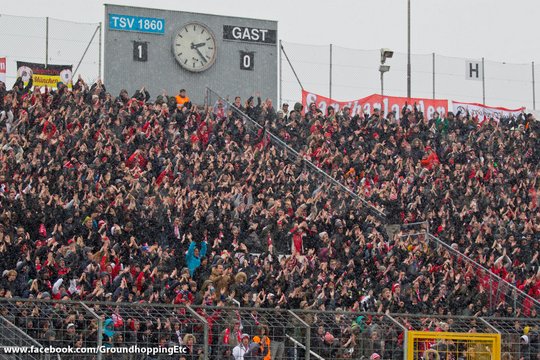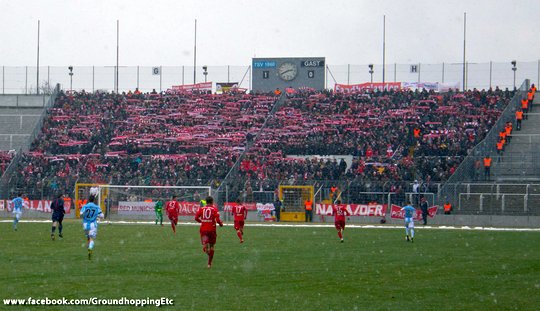 VIDEOS:
Source: Groundhopping Etc.