Denmark: Report from the derby of Midtjylland!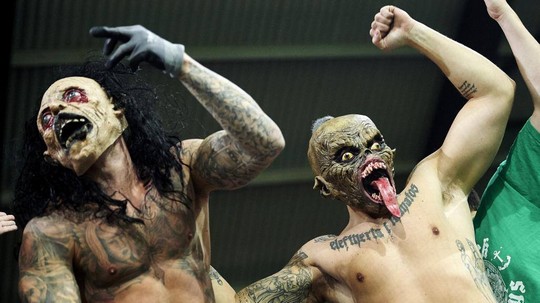 Denmark: The derby of Midtjylland!
The second biggest derby in Denmark (after Copenhagen - Brøndby) is the one between local rivals FC Midtjylland and Viborg FF.

The distance between two cities (Herning and Viborg) is just 40km and hatred/rivality among the two ultras groups is big. The are both settled in same region called Jutland.  "Midtjylland" means "Central Jutland" and Viborg fans claim they came from central Jutland.

This Saturday they met in Herning. Around 1000 fans came from Viborg and there were total 7000 fans on the stadium that has capacity of 11 800. Since Viborg is not big team, normal fans don't consider this as a big match, but the ultras on both sides take it very serious.

The last years, when those two teams meet, ultras have a tradition to  terrorize eachothers stadiums with graffiti before the match day. Same was this year. Midtjylland fans even put "FUCK VFF" all over the away sector of their stadium as a present for the guests. 

Big police presence on the match and in the town. Ultras Midtjylland had a two clash with police in corteo to the stadium when the cops wanted to take them longer rout to stay further from Viborg fans. One cop lost his tooth and went to the hospital because he was hit by a rock or a bottle.

At the start of the match, FC Midtjylland displayed a small tifo with pyroshow in background that was supposed to look like thunder. By the start of second half the game was delayed for about 5 minutes, due to a lot of smoke from their second pyroshow.

Guests from Viborg had realy nice pyro show and much reason to celebrate since their team won 2:4.
PHOTOS:
Midtjylland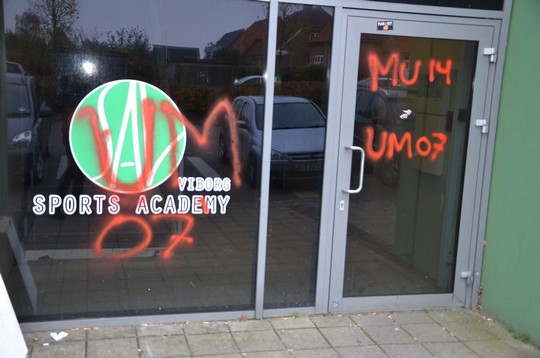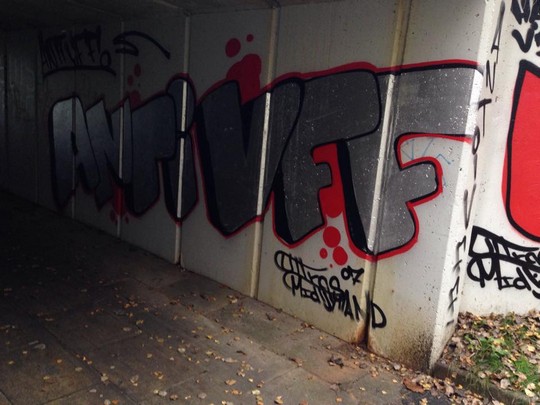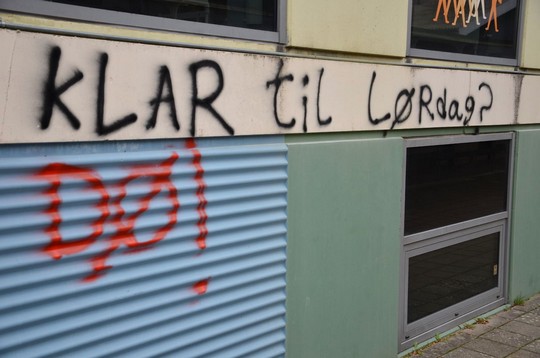 "Ready for the Saturday?", "Die!"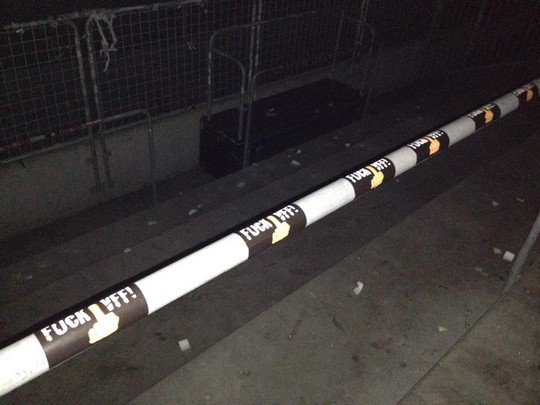 Stickers in away sector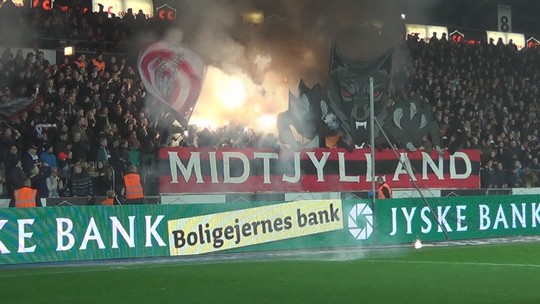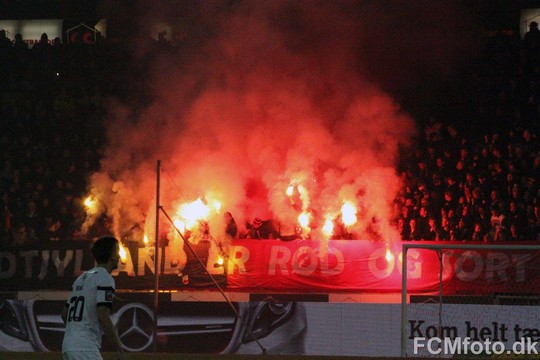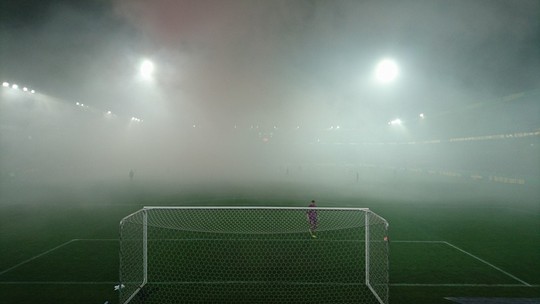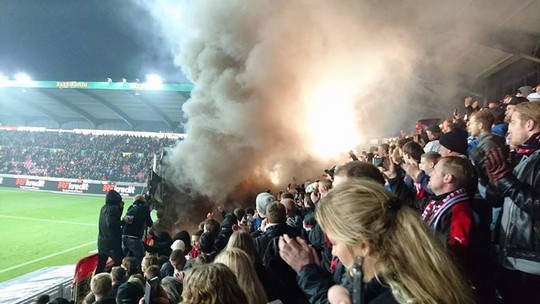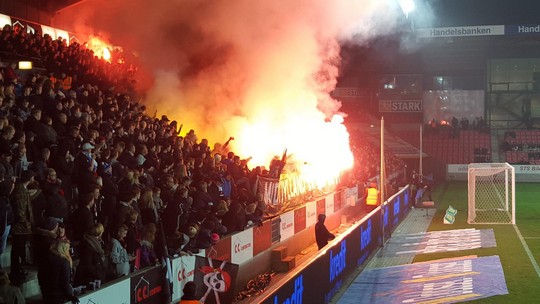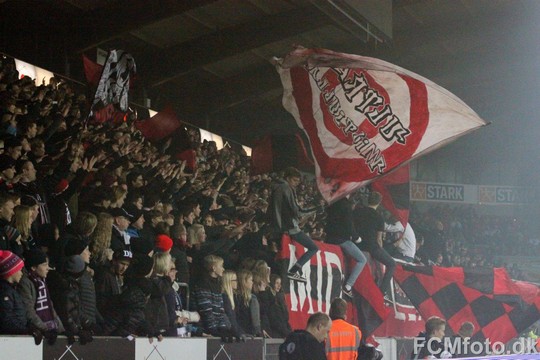 Viborg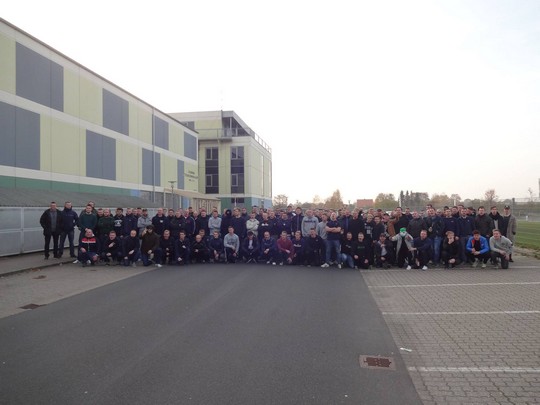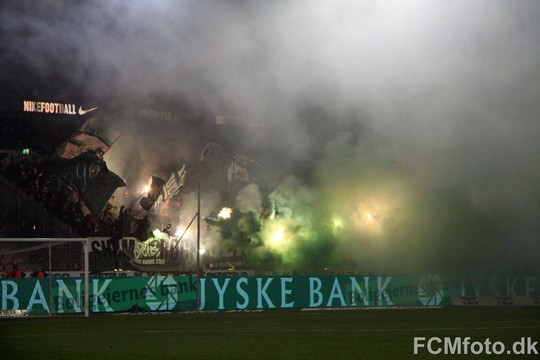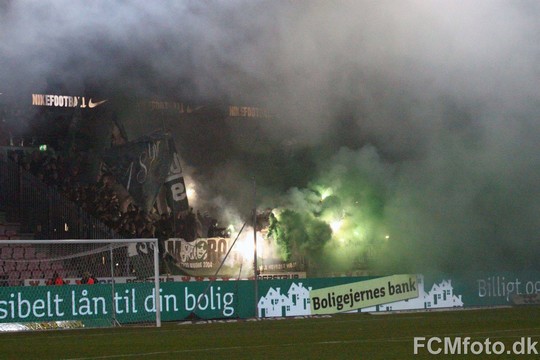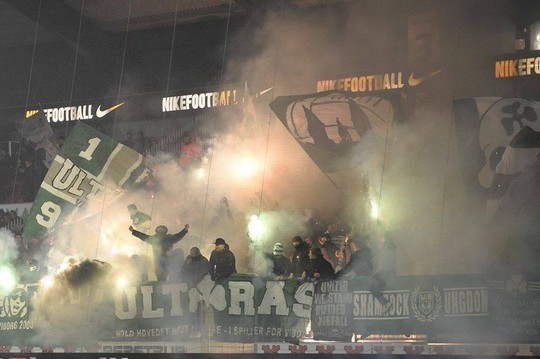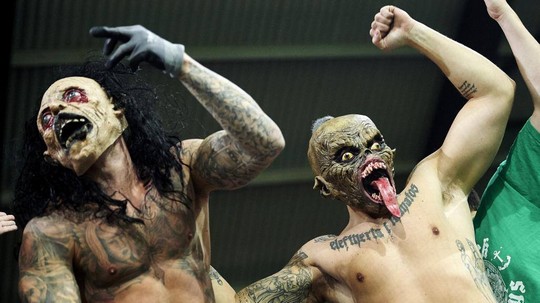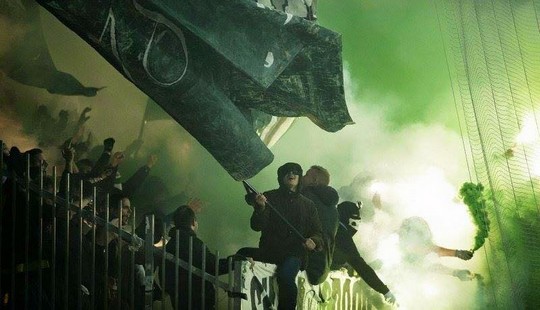 VIDEO: