Match report from European League match.
Match report from European League match.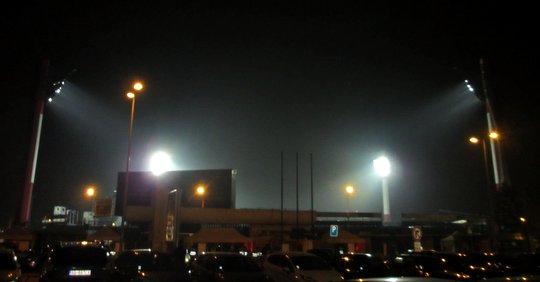 One admin from Ultras-Tifo attended this match in Europa League Thursday night. Without any expectations of a good ultras show I managed to get a ticket for the away sector. I knew ultras of Slovan Bratislava probably wouldn't attend this match as they are in conflict with their club leaders.
Distance between Bern (Switzerland) and Bratislava (Slovakia) is 950km. I was amazed when I saw about 400 Swiss fans in the away sector!
Match started with a choreo from Young Boys Bern, followed by great variation of songs during the first half. In second half they had a pyro show. For a second I thought the security (in balaclava!) in front of us would attack when a flare landed in front of them. The security had already showed their aggression when they waved with their 1 meter long batons after one of the goals. But things calmed down and fans of Young Boys Bern continued with their songs.
No home support by Slovan fnas during the match, I could also not see any action in the streets, beside of a lot of riot cops everywhere.
Another good match for Young Boys Bern supporters. They have done a good job in Europa League this season, example is this match and the pyro away against Napoli few weeks ago!
Facts:
Ticket: 20 Euro
Stadium: Štadión Pasienky
Attendance: 3500
Photos: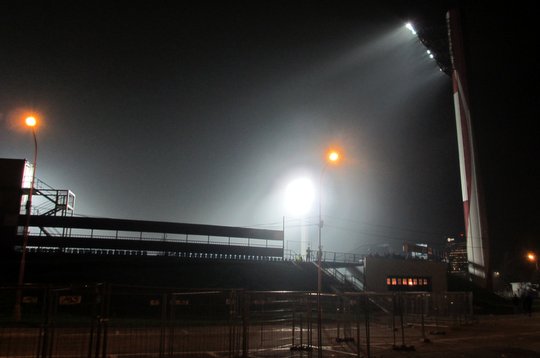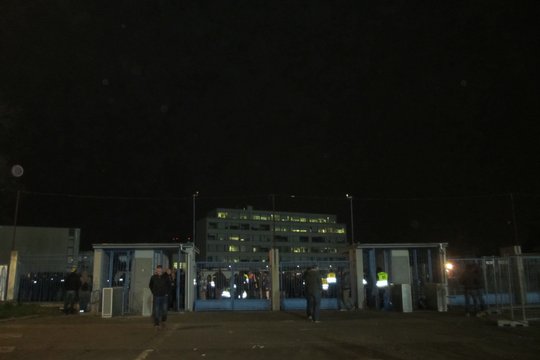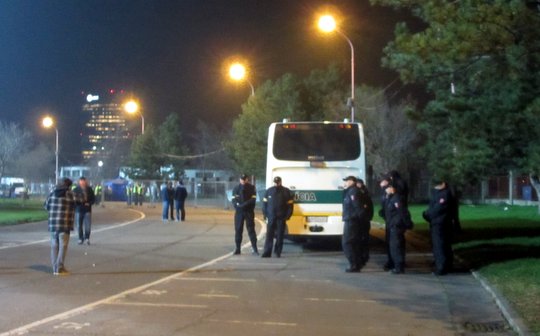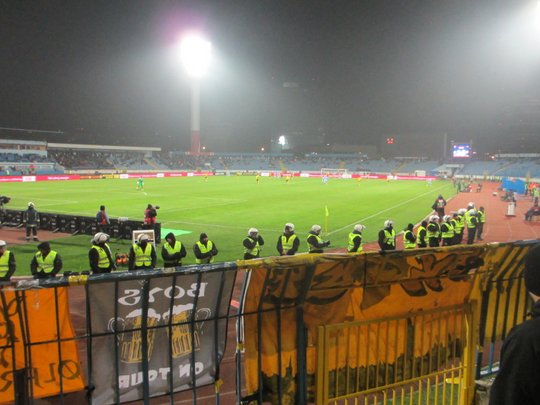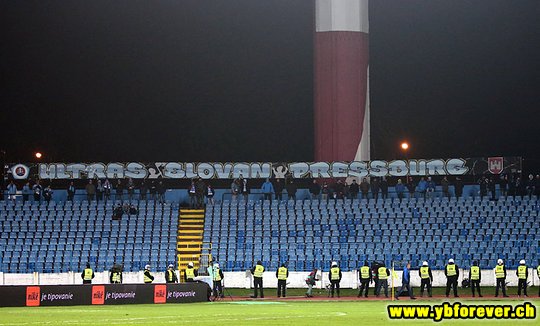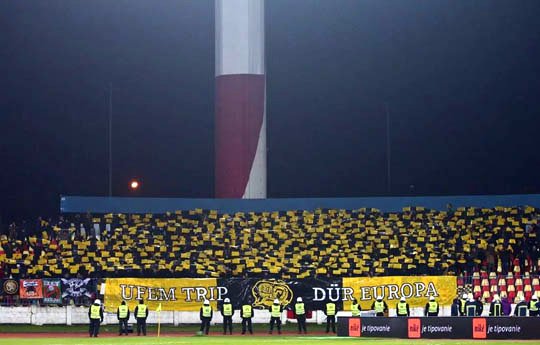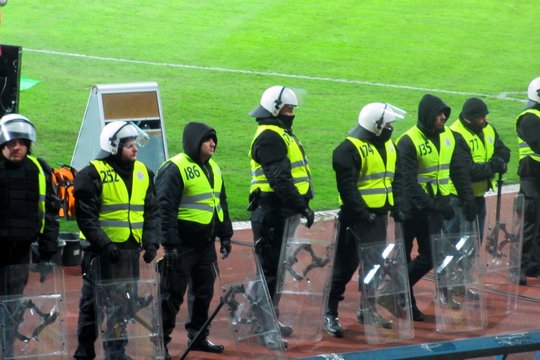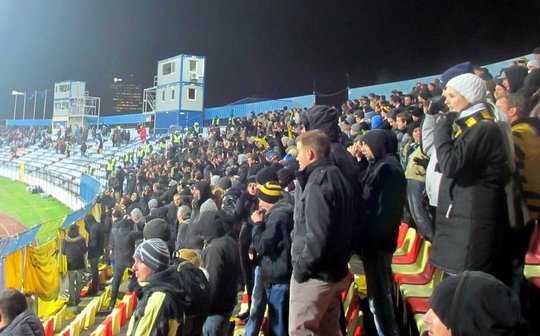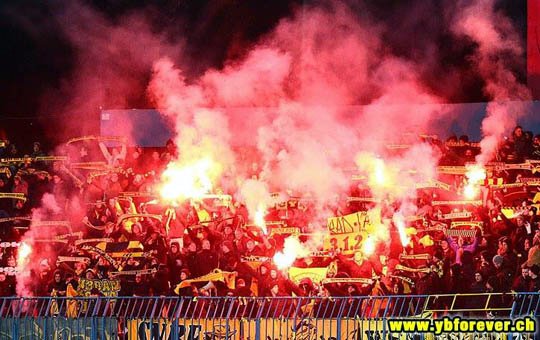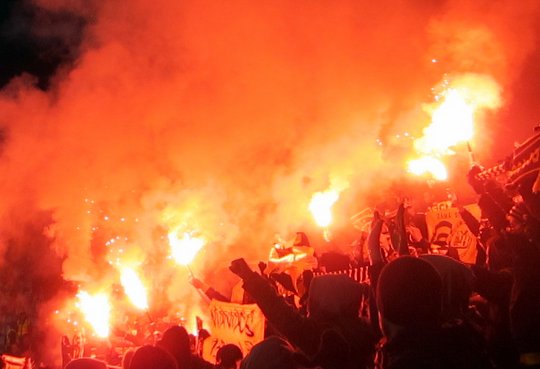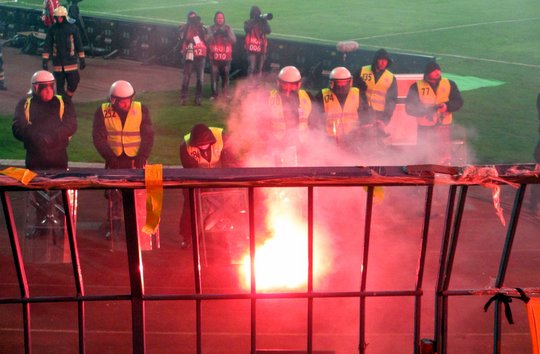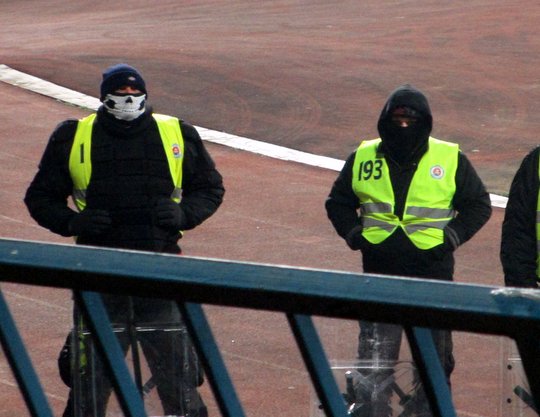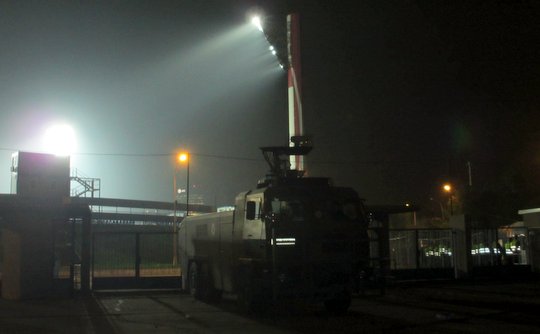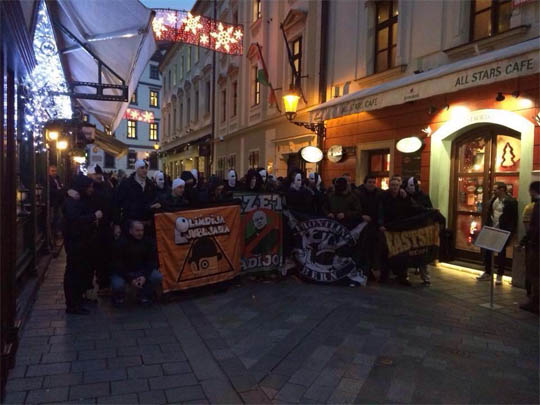 Video:
Click here for more photos from Europa League.