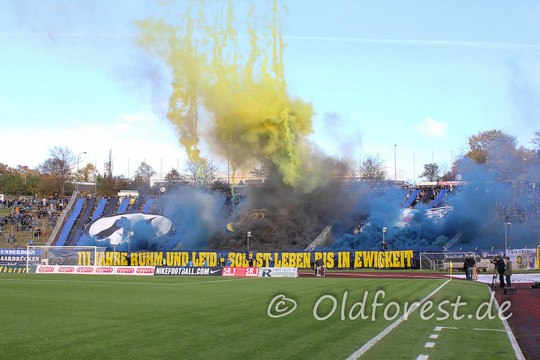 Germany: 111th anniversary of 1.FC Saarbrücken!
On this Saturday the fans of Saarbrücken celebrated the 111th birthday of their club. They celebrate especially the 111th Birthday because the postal code of Saarbrücken-City is 66111.
The Club was founded in 1903 and played in many upper and lower leagues in Germany. The greatest successes were two second places in the first league of German football, a round in the European Champions Club Cup (today the Champions League). This season FCS is playing in the 4th German division.
The Virage Est ("Virage Est" is french and means east stand) started the game with a huge choreography in the three east sectors of their stadium. First they took a lot of blue and black stripes in the sectors, then three logos of the club and while the teams enter the pitch they burned some smoke bombs and batteries. The pyro wasn't legal or allowed.
"111 years glory and sorrow - you should live for all eternity" is written on the banner.
After the intro the Virage Est around the groups Boys, SC95, Nordsaarjugend, Clique Canaille and Leone Pazzo started their normal support program with cca. 200-250 people and some brothers from Nancy.
It was an very interesting match too, the 2nd place against the 4th. Only 3741 spectators (official, unofficial some more) saw it. The FCS had some good chances in the match but the away team from Worms won with 0:1. Circa 70 away fans around the "SUPS" came for this match with bus (130km) and supported with 30-40 persons. Before or after the game there wasn't some trouble.
Photos: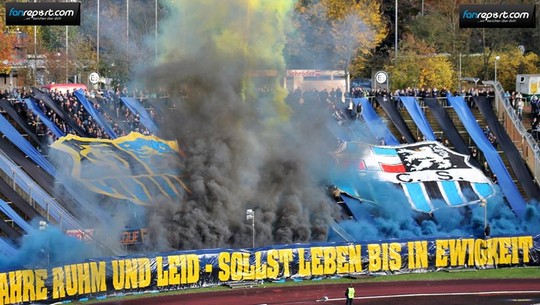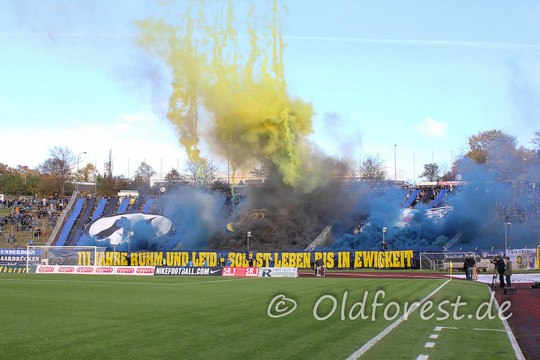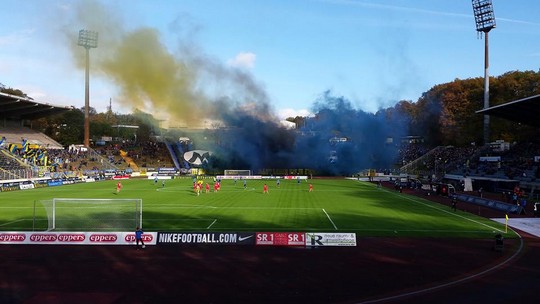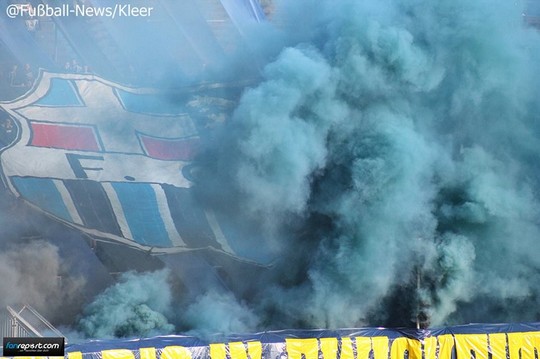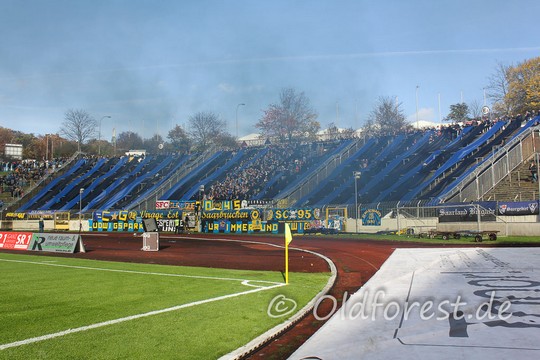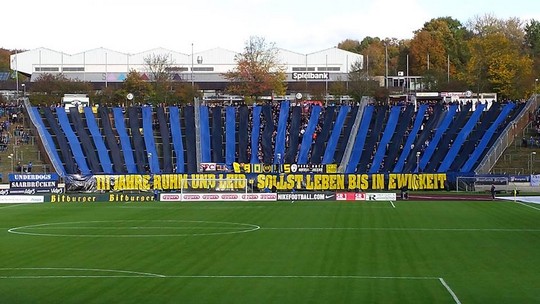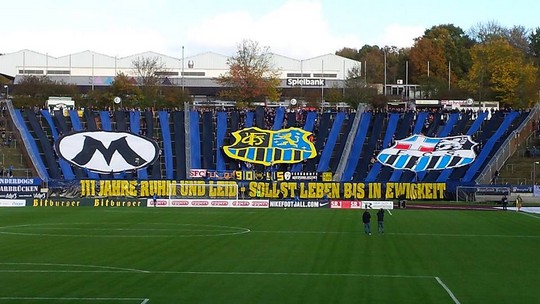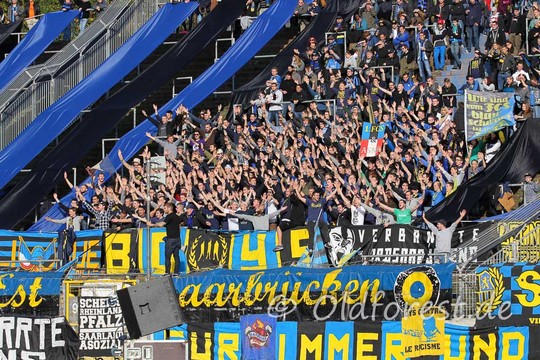 Banned lads: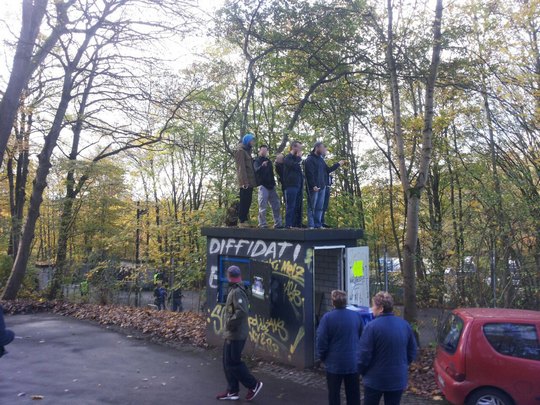 VIDEO:
Away fans: