Match report from Polish Speedway final!
Match report from Polish Speedway final!

Poland: Big atmosphere between both speedway fans in a first final.

Both teams are fighting for gold medals. In the first final Unia won 46-44, which is not a big win. Next Sunday on the second final we will find out who is going to become Polish Champion. There will definitely be good atmosphere in the second final as well (in Gorzow), all tickets were sold out in less than two days!

Home fans on the match Unia - Stal created a good show. Media say the attendance was 17 000 fans, but it's a lie. The club sold out the standing tickets as well. Official attendance: 20 000 which is a new record on the home side for the last couple of years. Unia Leszno Ultras created two tifos.

Stal Gorzow fans: The away sector was full, most with yellow colours. There were also away fans on the home stand. Altogether there was 1000 Stal Gorzow fans in Leszno. Ultras didn't even try to prepare a tifo, because there was no chance to display it due to security. Before match there was a little riot between Stal supporters, security and police. Tear gas was used. No arrests reported.

Unia Leszno: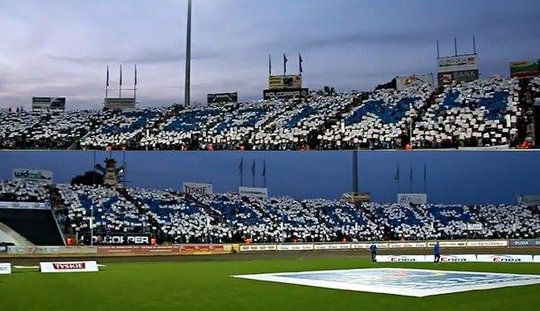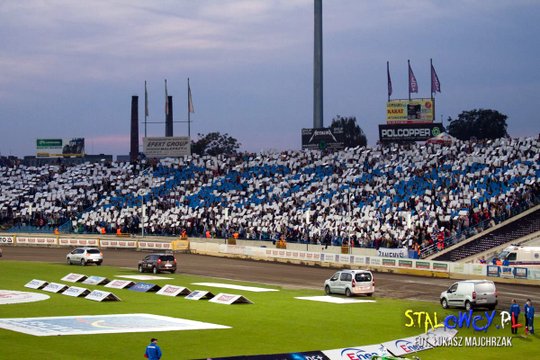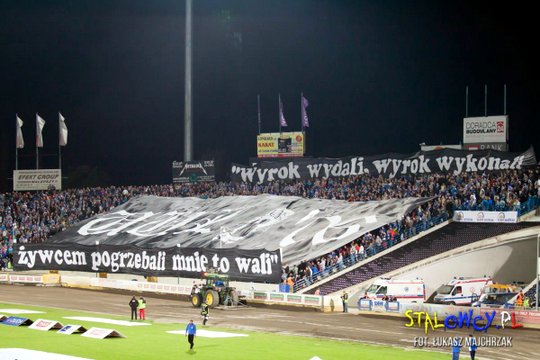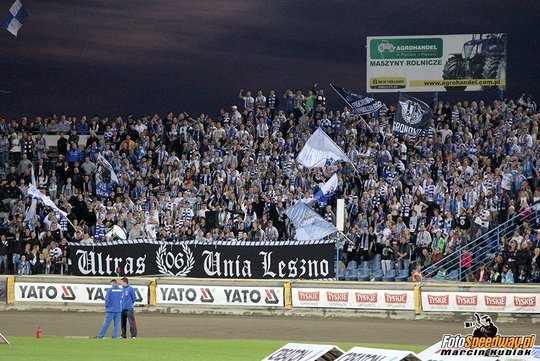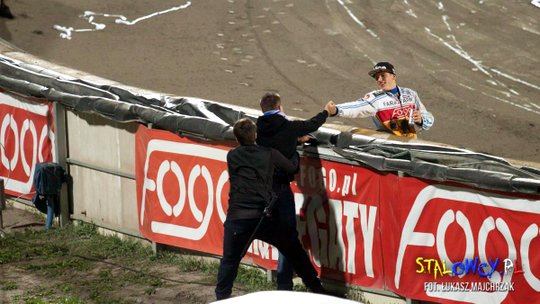 Stal Gorzow: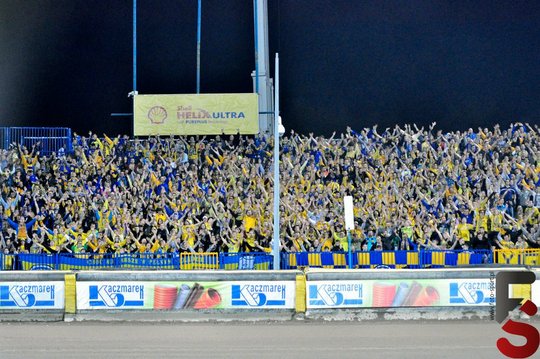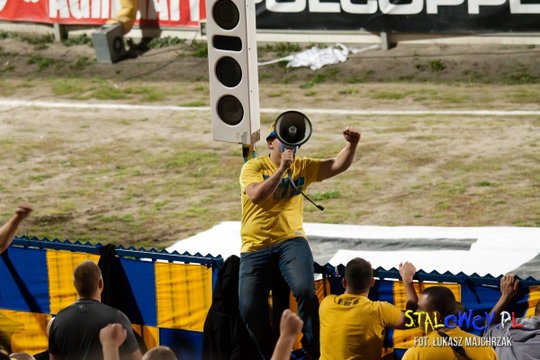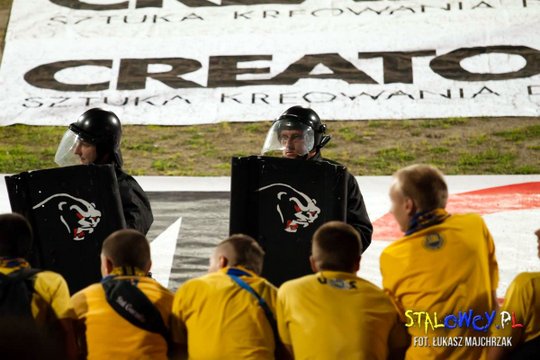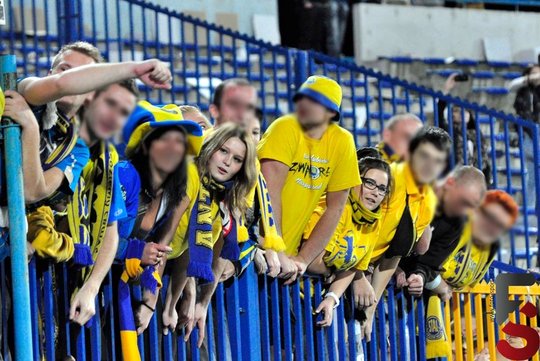 Videos:
Photos: www.facebook.com/stalowcypl