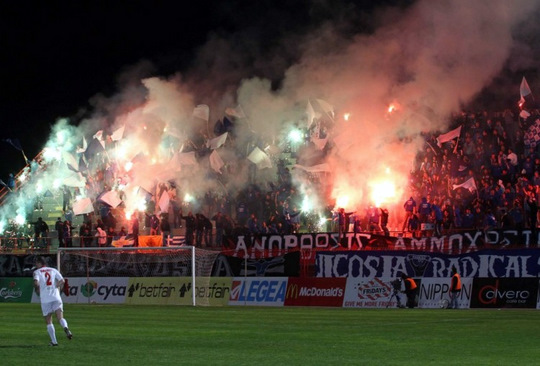 100th anniversary of Anorthosis Famagusta!
Anorthosis were founded 30th of January 1911 in Famagusta, a city north of Cyprus. Due to the Turkish invasion of Cyprus, they had to move to Larnarca, another city in Cyprus. In this city they built Antonis Papadopoulos Stadium, with a capacity of 13 500.
Their main group is named MAXHTEC, which means fighters, most likely a name used as a symbol of "fighting back their old city".
For this match against Ermis, who also play in Larnarca, MAXHTEC had 2 tifos and 2 pyro shows as celebration of the 100th anniversary.
Photos:
The banner says "100 years", with images of some of their legends and their city under the phoenix, their emblem. Then there was a pyro show with 100 flares, symbolizing the 100 years of their club.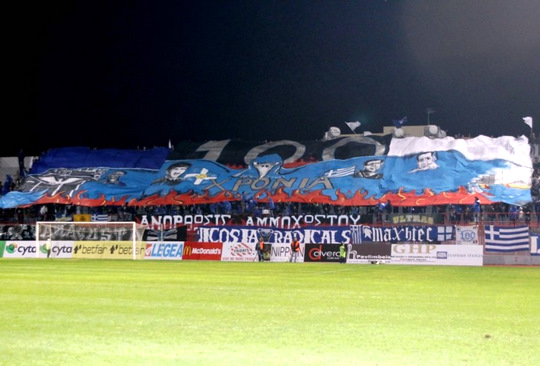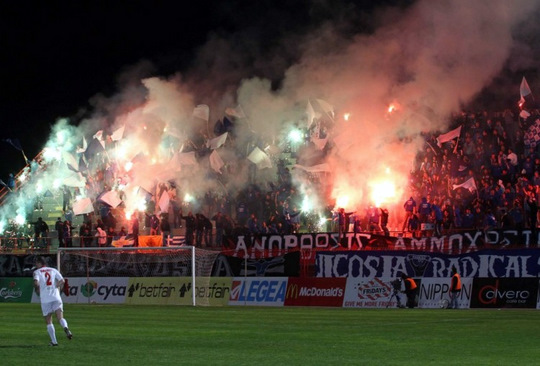 In second-half there was a second tifo with 5 banners. The 3 big ones are a flag of Byzantine, a Greek flag (these are the origins of the club) and one saying 100 years ANORTHOSIS. The slogan is a phrase of a former chairman: "The spirit of Anorthosis is not destroyed and our great Anorthosis as the phoenix is always re-born". Then there were blue and white smoke bombs.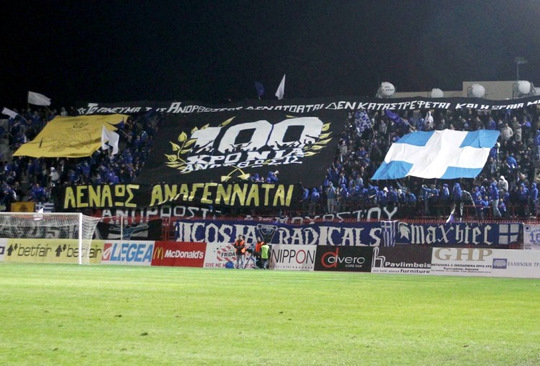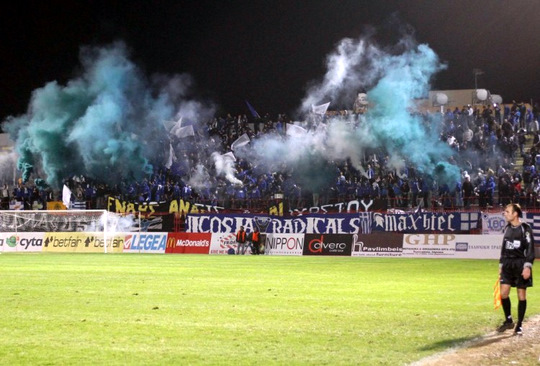 VIDEO: