Match report from Union Ultra' 15th birthday.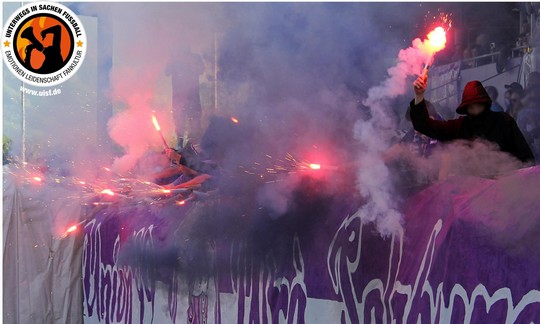 AUSTRIA: 15 years of Union Ultra'
Probably all of you knows story about Austria Salzburg. In 2005 Red Bull bought the club and changed name, team, logo, management and worst of all the colors. Active supporters and ultras scene started a new club in lowest league in 2006.

Now Austria is playing in 3rd league and they are on first place. On holiday (1st May) they played home match against St. Johann. We sat in the car and drove 700km to watch this match.

Match was special for 2 reason. First is that Union Ultra' group celebrated their 15th birthday. Second reason is that day before match Austria got license for 2nd league, so all fans were very happy about that.

We came to the stadium 1 hour before kick off and there were already many people. Most interesting thing for us was that we didn't see even 1 cop on the stadium or in the vicinity.

Stadium has only 1 tribune and there are ultras located. We bought tickets (7 euros) for sector behind goal to have good look on their show. On entrance security guys only check for tickets. Atmosphere is very friendly, no police, security guys who are also Austria fans, beer sold just 3m from the pitch...

What impressed us is that 40 minutes before the match stadium was already full. Around 1500 fans.

Austria's friends from Udine (9),Barletta (5), Virage est Saarbrücke (1) were also present.

Match began with beautiful choreography. Big flag left down from the roof. Before the second half they had a very nice pyroshow with flares and smoke.

Overall, very good support during whole match. Austria won 1:0. Later, ultras got on the pitch to take a group photo with players.

Let's get back on stadium. Austria fans are currently collection money to build new tribune behind goal. It will be new ultras sector. Every member collects money every month, and also from each beer sold on stadium (and on away match in bus) 1 euro is going for new tribune. Also on website http://www.hfda.at/ you can make donation via Paypal and see how will new tribune looks.

Austria story is very good. Their club got killed by money of Red Bull, but they build new one and now they are very close to got back in first league again. What a victory against modern football will that be!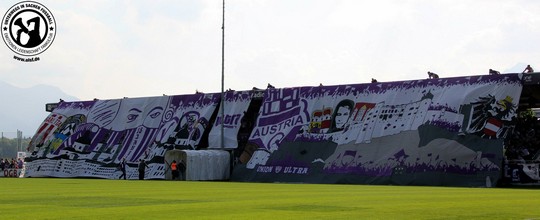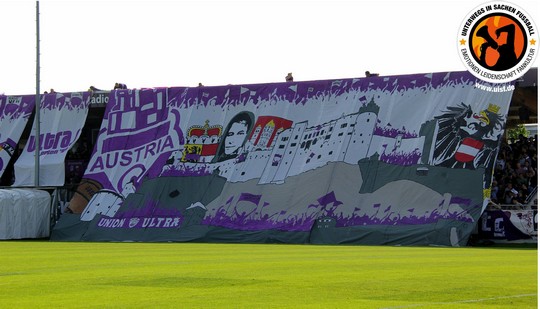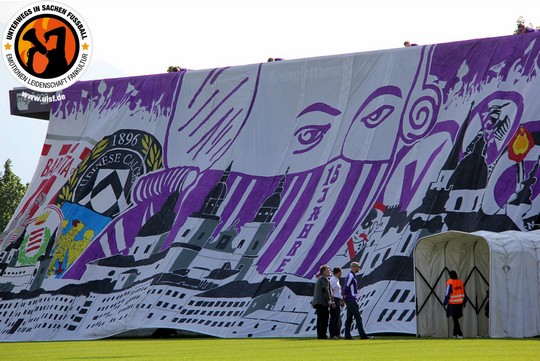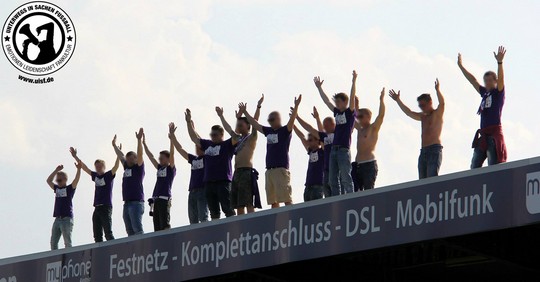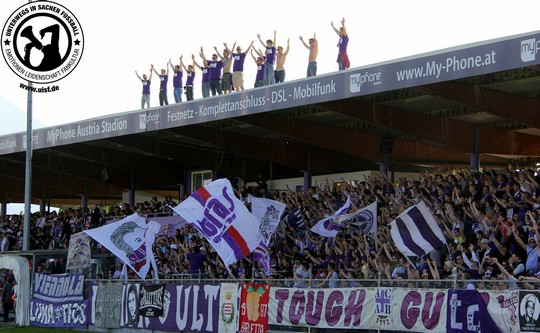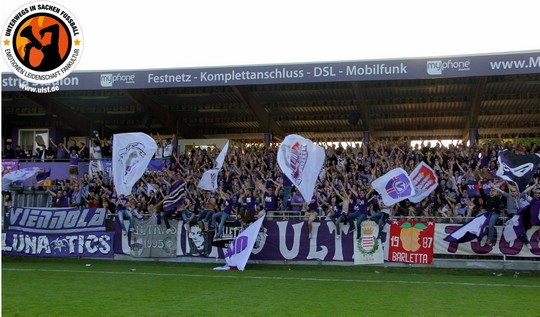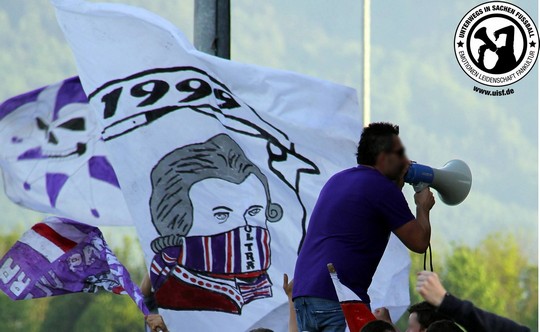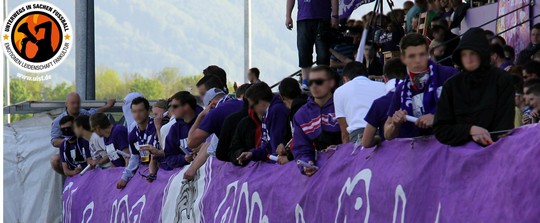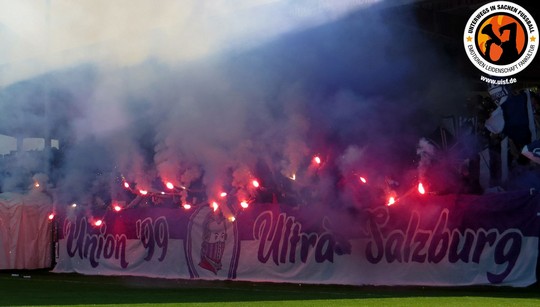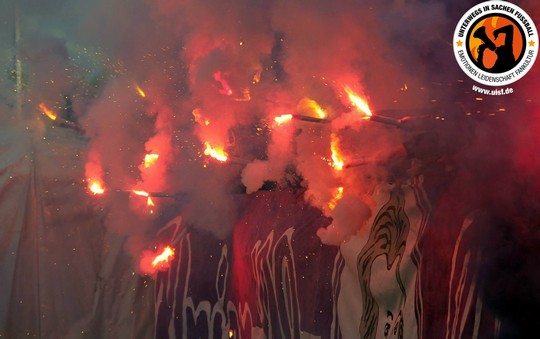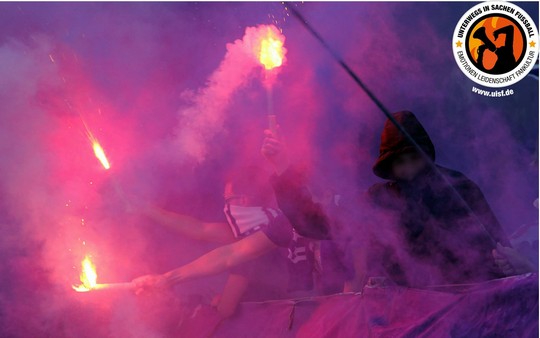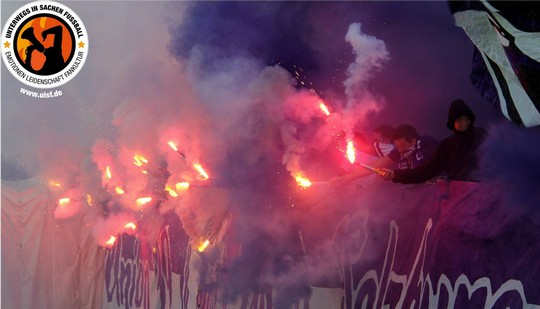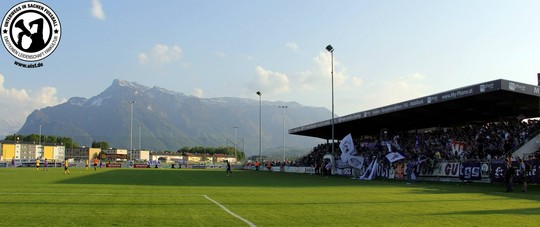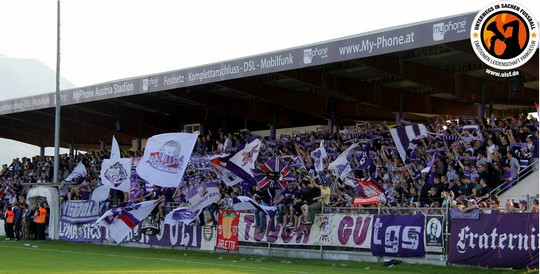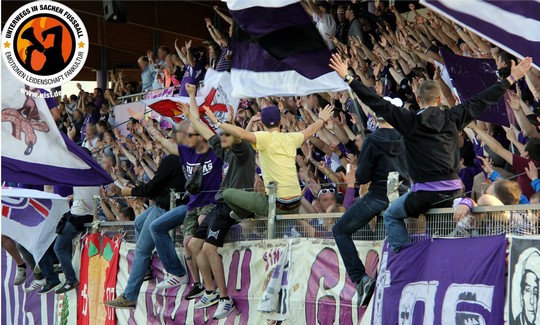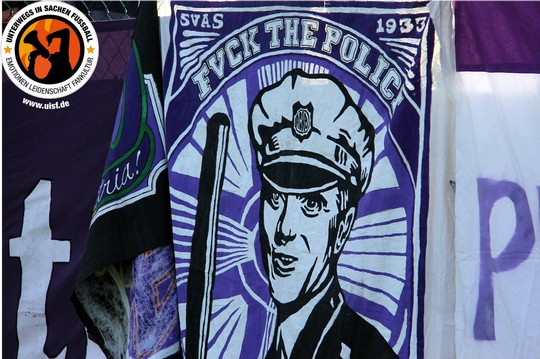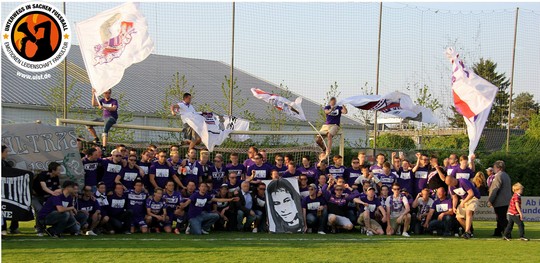 Source: uisf.de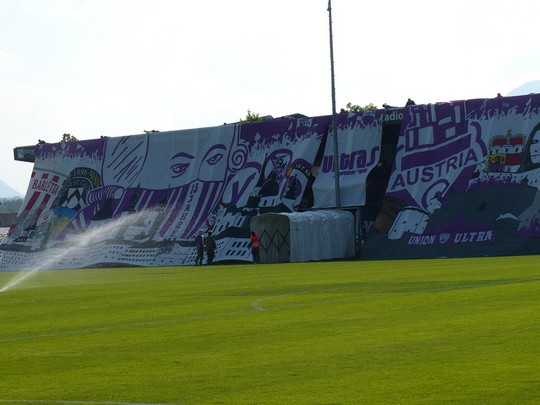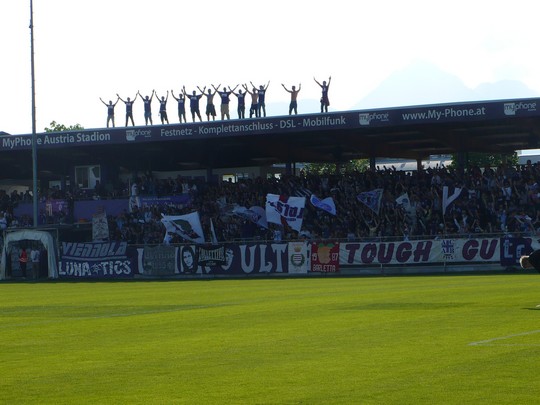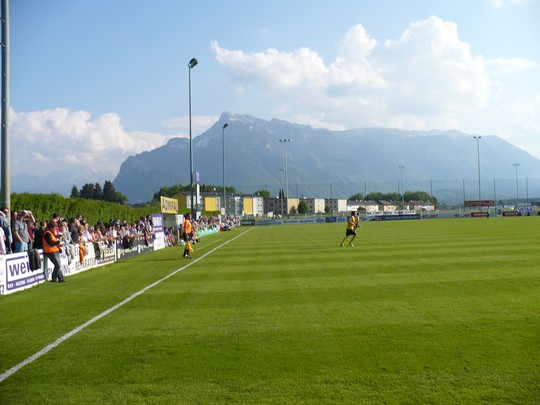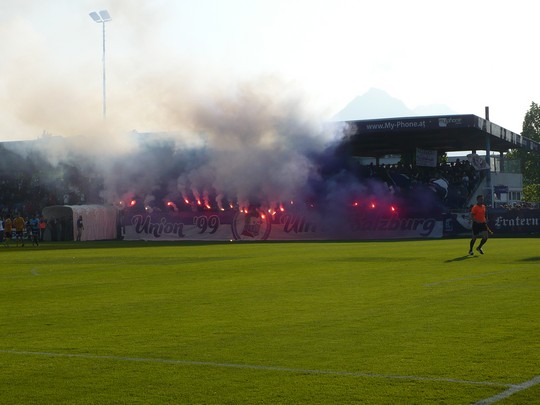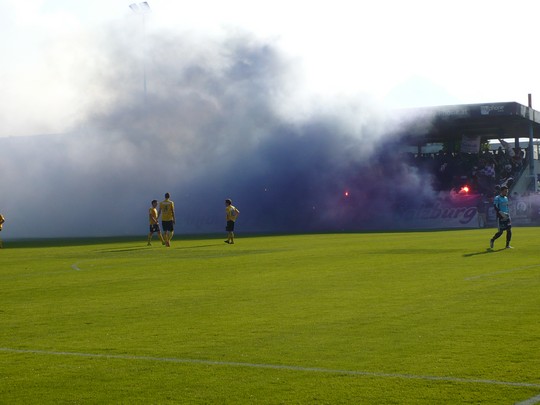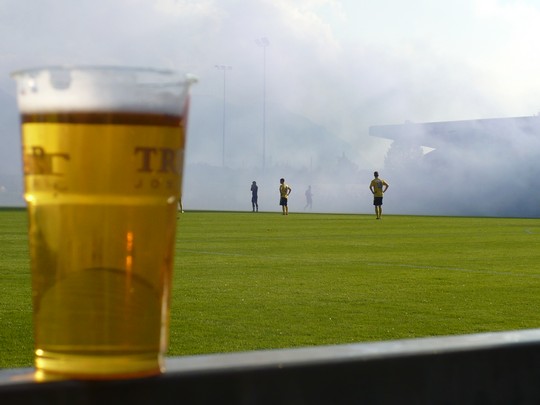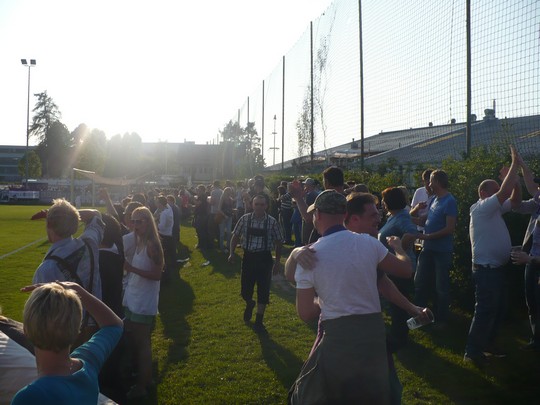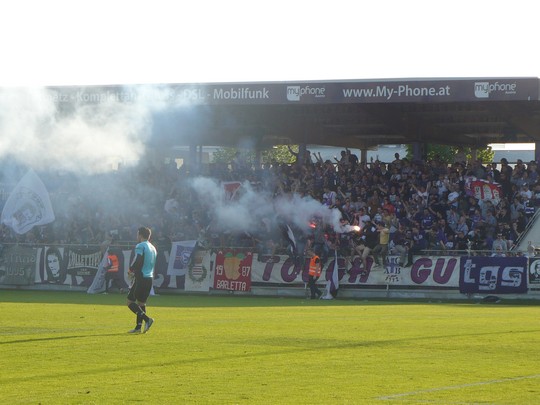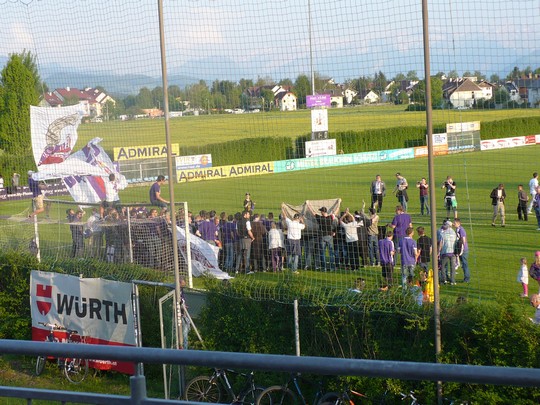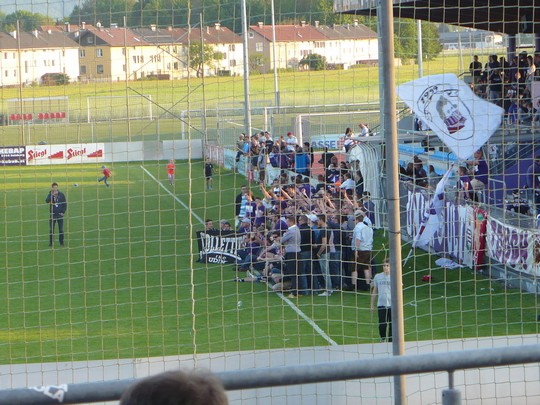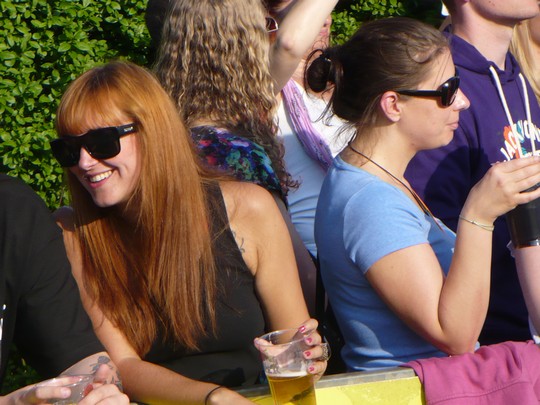 VIDEO: