Holland: Frisian Derby (match report).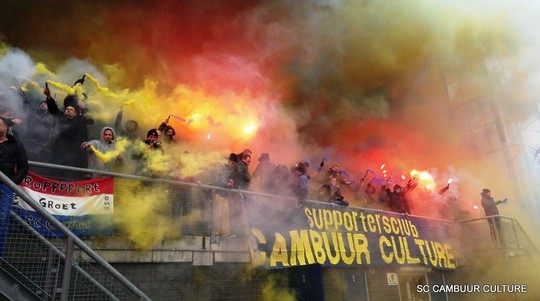 Holland: Frisian Derby
For the first time in 13 seasons, the Frisian Derby was played again this year. In September the match sc Heerenveen - sc Cambuur was played, last Sunday the match was played in Leeuwarden (Cambuur - Heerenveen).

Both teams come from Friesland, a province of the Netherlands with an own culture and language within the country. Heerenveen is from a small city with 25.000 inhabitants, Cambuur is from the capital city Leeuwarden, with about 95.000 inhabitants. Where Heerenveen as a club represent Friesland, Cambuur is more the club from the city, and considers themselves 'non Frisian', because of the identity of the more succesfull rival sc Heerenveen.

For this match, there were some actions around both stadiums during weektime. Because of the capacity of the stadium only 400 away-fans were allowed.

The Heerenveenfans came with flags of Friesland, blue and white flags and banners. However, for unclear reasons, only 100 flags were allowed in. Next to the flags, about 60 fans used balaclavas to make some pyro with a lot of smokebombs. The match started a few minutes later because of this smoke.

Cambuur had flags on both short stands, with some larger banners, smoking machines and shooters. On the long stand, a printed huge banner of 50 meters was shown. The text was 'The family's legacy, the city's culture, the clubs future'. However, fans of sc Heerenveen found out about this tifo, and made a reaction for it which was showed in the stadium: 'The family is dead, the city is shit and the club has nog future!'. The family refers to a aristocratic family, which the name Cambuur comes from.

During the match, both fans were provoking each other all the time, but nothing really happened. There was a cobra (fireworks) thrown to the away sector, but it exploded on the pitch. Cambuur won the derby 3-1, the match in september was won by sc Heerenveen with 2-1. After the match, 1 window of a bus of Heerenveen was broken by a brick Cambuurfans trew at the busses when they left te city. In total, 6 people were arrested for violance, fireworks and for using a balaclava.
Thanks Mike for this report!
SC Cambuur
Last training: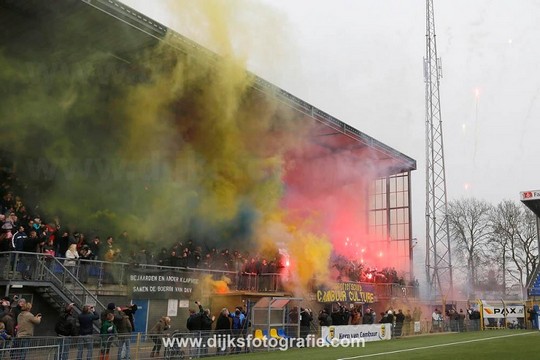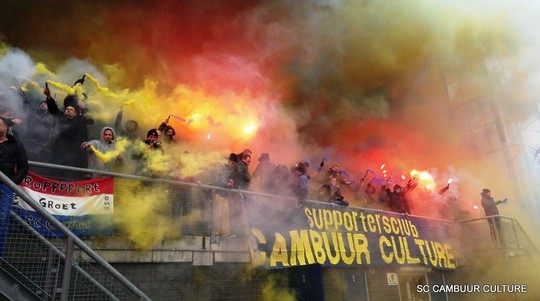 Match: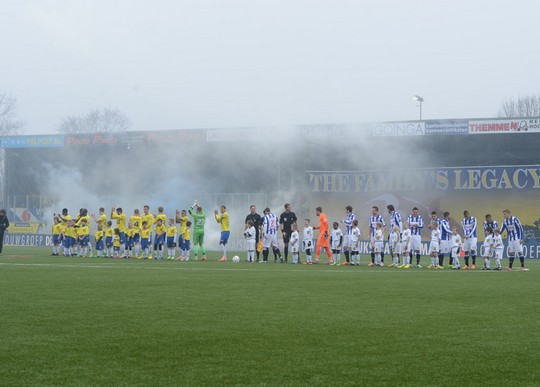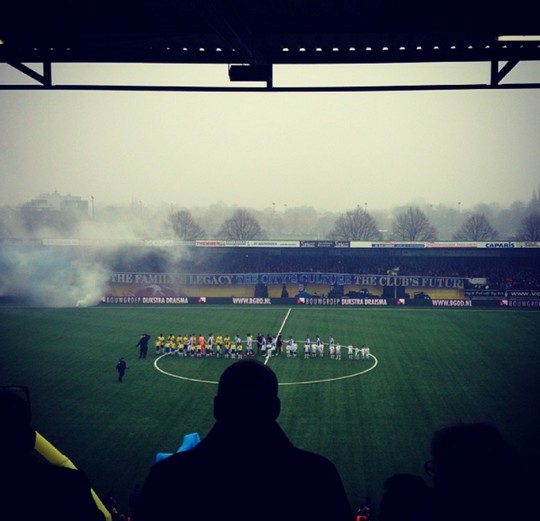 SC Heerenveen
Last training: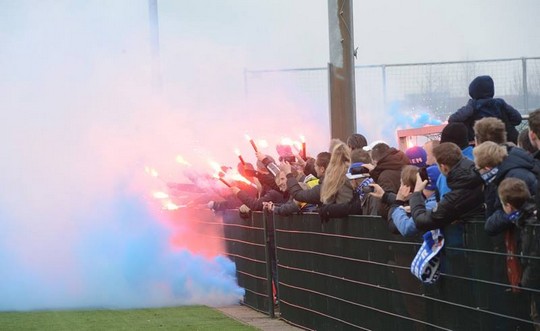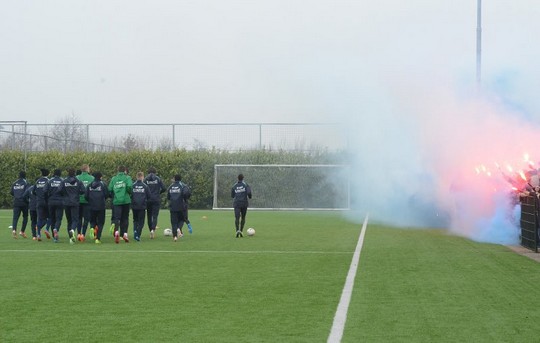 Match: