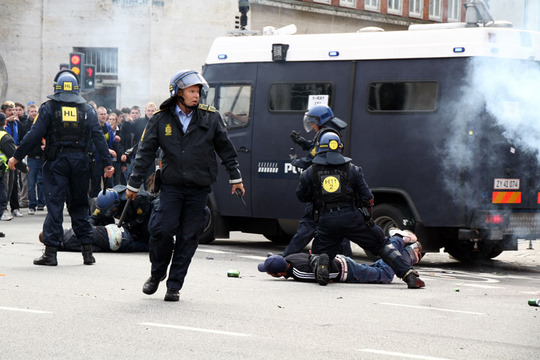 Match report: Derby of Copenhagen!
Tuesday, bit under a week before the derby, Brøndby Tifo got informed by PS&E (Parken Sport & Entertainment A/S - owner for Stadium Parken) that their Tifo-show wont be accepted.
There is several rules about TIFO inside Parken stadium, max size of flags and fireproof materials etc. But Brøndby's TIFO didn't break any of these rules and PS&E could not give any good reason for this decision.
Match day
Supporters of Brøndby met at Rosie McGee's for a few drinks in middle of Copenhagen early on match day. From this location, a few thousand supporters walked up to Parken.
Some incidents took place in the corteo towards Parken. 19 people arrested after clashes with the cops.
Smaller trouble after the match, but nothing serious.
In total 41 supporters arrested during this day. 58 people injured during the match, 8 of them because of pyro. 478 seats in the away section is broken + toilets and stuff inside the stand.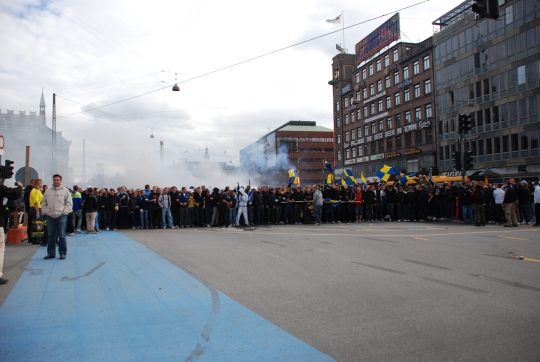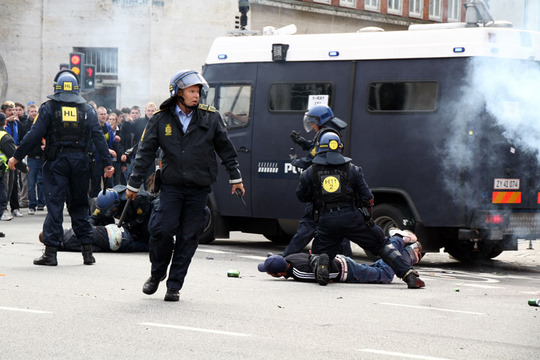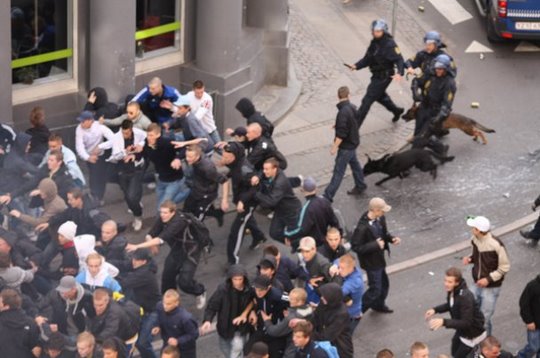 The match:
FC København with TIFO on the long side. Brøndby with some smoke.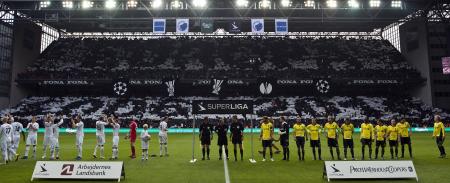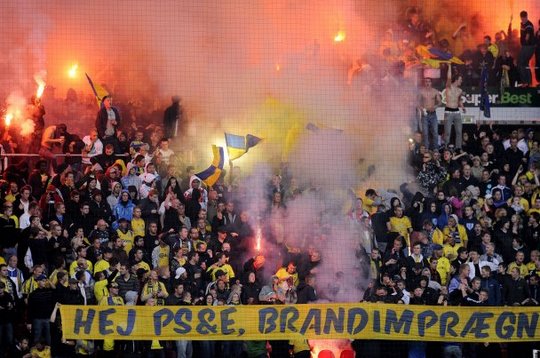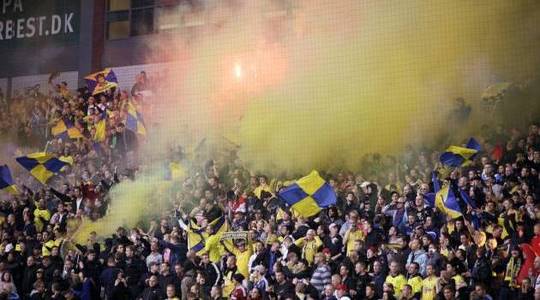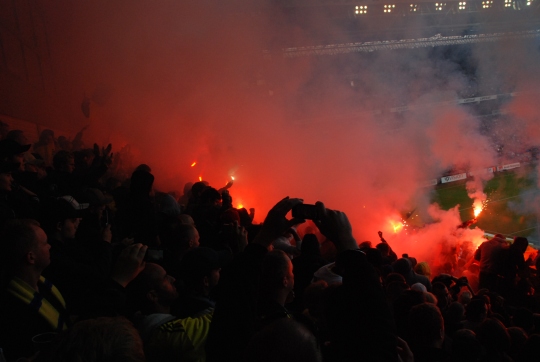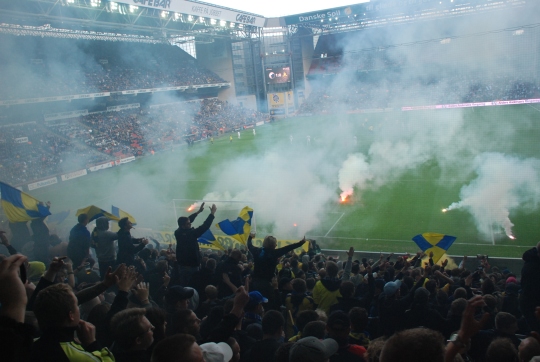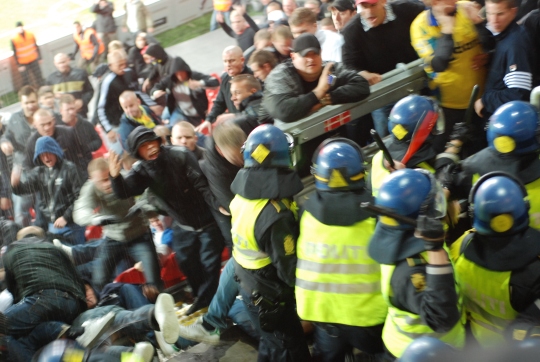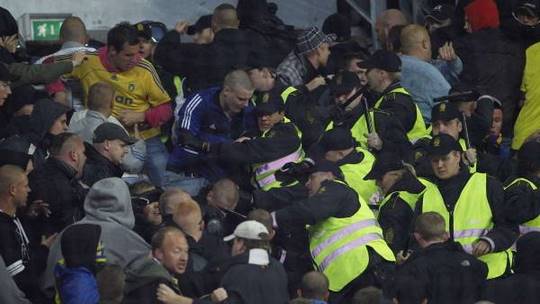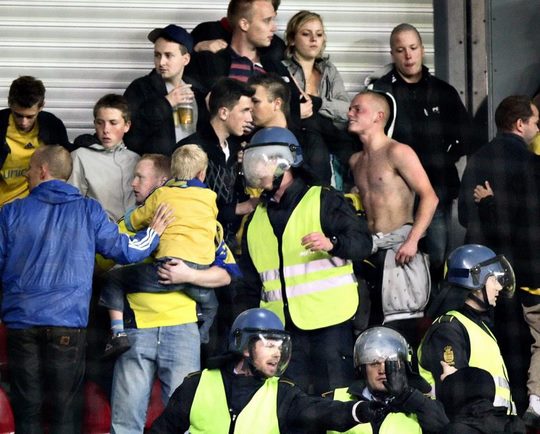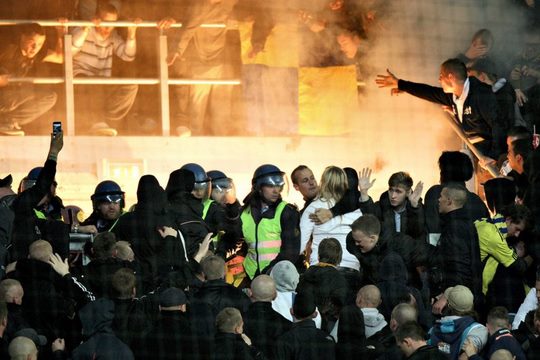 VIDEOS:
Sources: