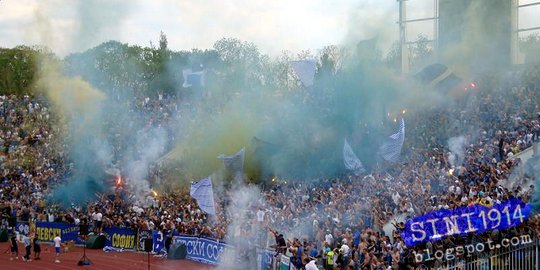 Bulgaria: Match report from derby of Sofia!
Three big choreo's from Levski. On the beginning there was a huge banner with text "Levski Sofia" covering the whole stand, perhaps one of the biggest banners ever made in Bulgaria. Simultaneously underneath it another smaller banner was unrolled - with the image of Vasli Levski (the patron of the club), shown as a saint.
It was held as the big one was being pulled down. Unfortunately the smaller banner was stuck and couldn't be unrolled successfully. The two crosses were formed on both sides of it with blue and white cardboards.
Right after that a third banner was unrolled. Georgi Asparuhov (the most respected player of our club, he died in a tragic incident 32 years ago) shown with angel wings and blue cardboards on both sides. A big message above read: "Immortality took your lives but your spirit will forever live in every blue heart"
CSKA Sofia supporters also had good choreo's in their stand and both set of fans lighted smokebombs, flares and bangers during the match.
During these derbies the number of fans from each club use to be equal, no matter if it's home or away match. This derby it's said Levski had the best support, they also won 2-1.
During match CSKA had some trouble inside their stand. There is a split between fans of CSKA. Some are against the club owners, but rest of the group are close to them. That resulted in one of CSKA's capos with nickname "The animal" beat a fan of CSKA from the opposite who showed banner against club owners.
There was more fights during this day:
- 4 hours before match, organized fight 15 vs 15, but somehow police knew about it and stopped it after just a minute. All of them arrested.
- CSKA supporters attacked bus with Levski fans. 10 CSKA fans arrested.
- During corteo to the stadium, some problems with Levski fans and police. Another number of arrested fans.
- It's also said a few fans were arrested when they tried to enter stadium with bombs (bangers) and knives(!). In total during all day, around 100 fans arrested.
Levski Sofia: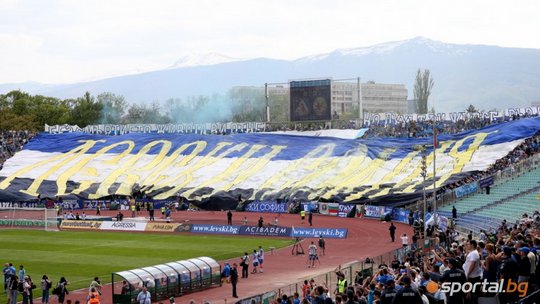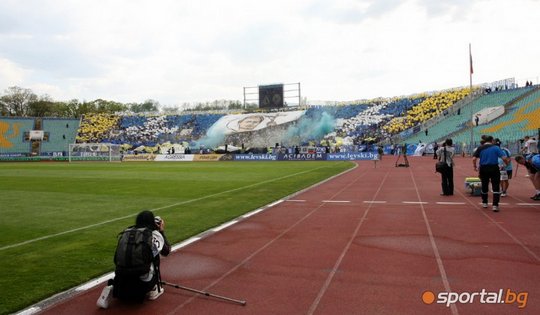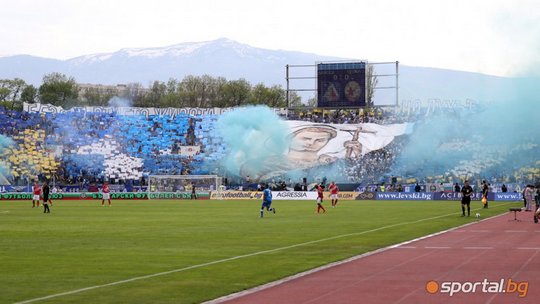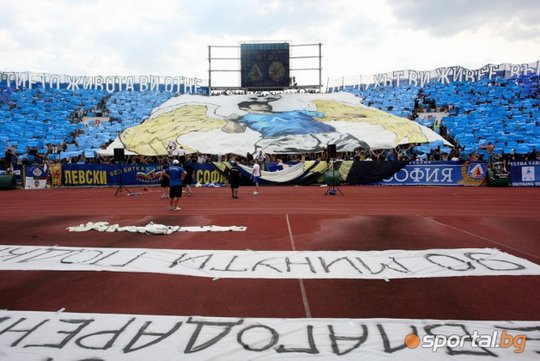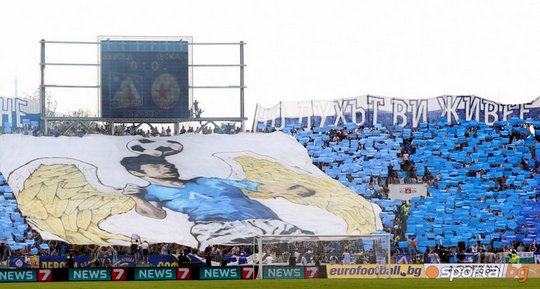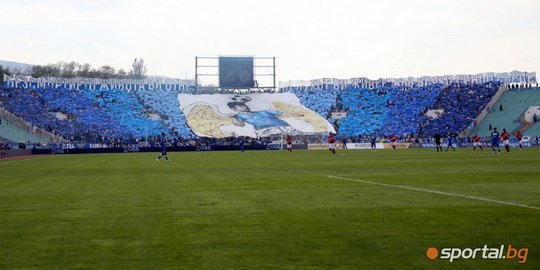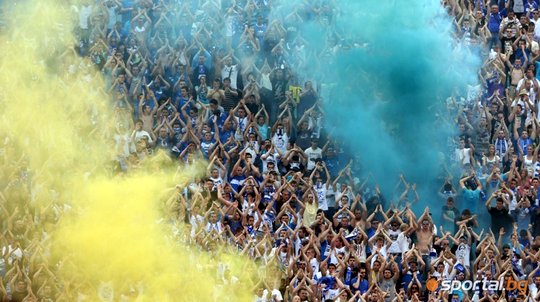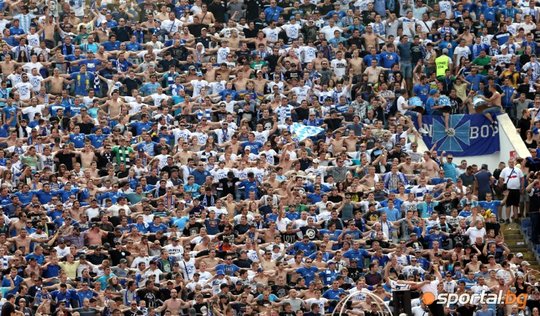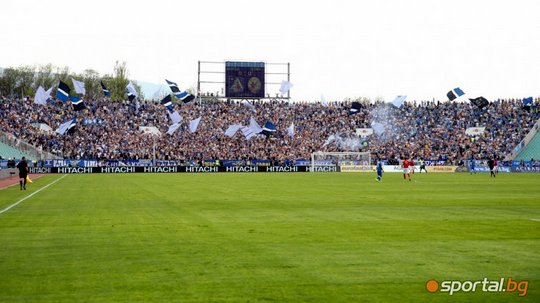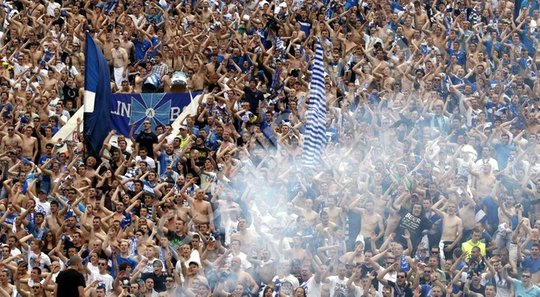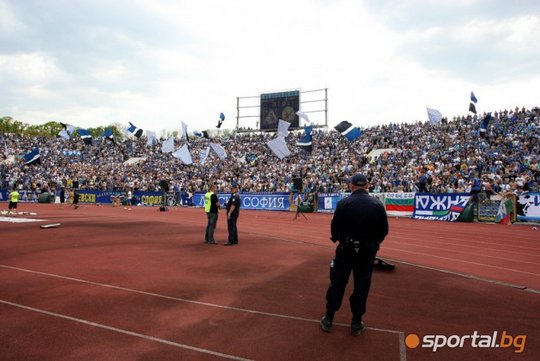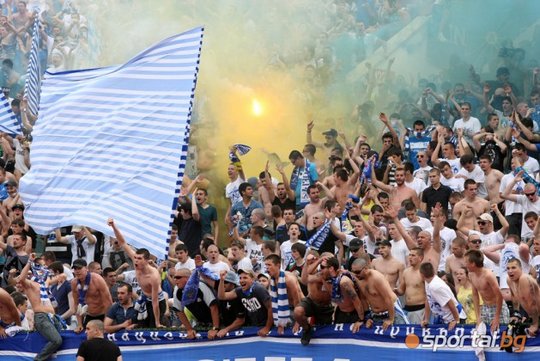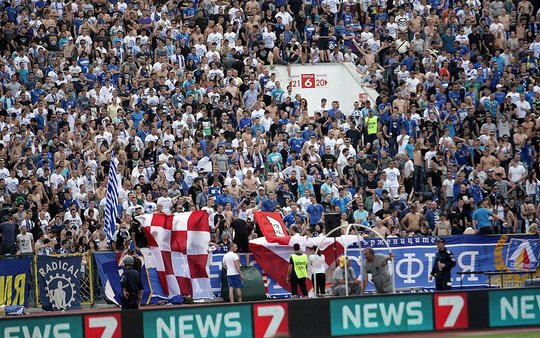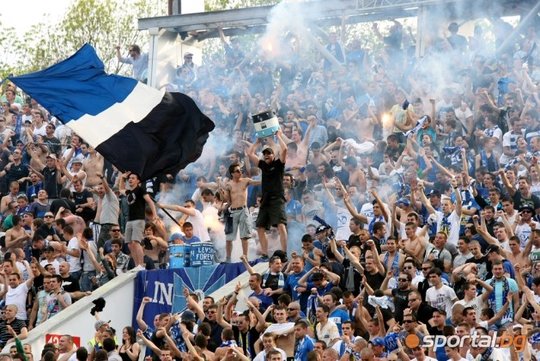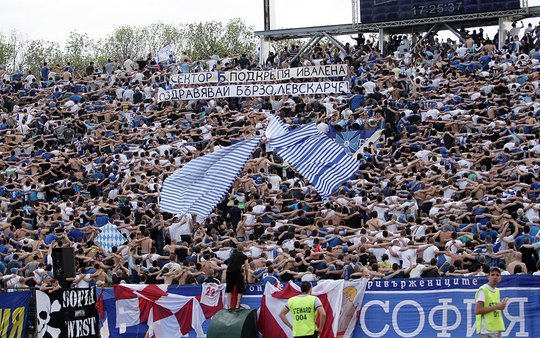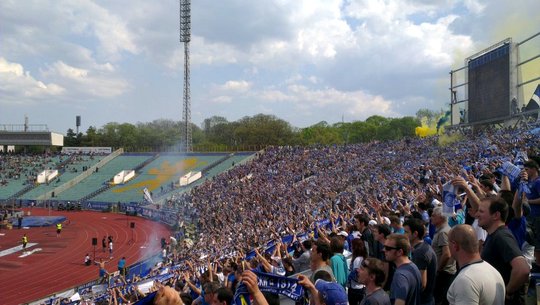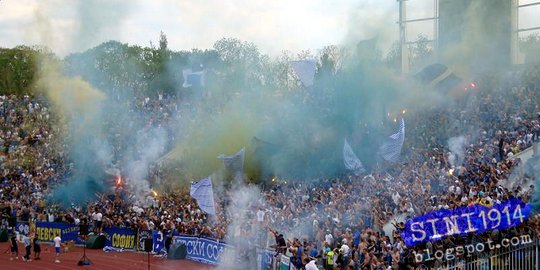 CSKA Sofia: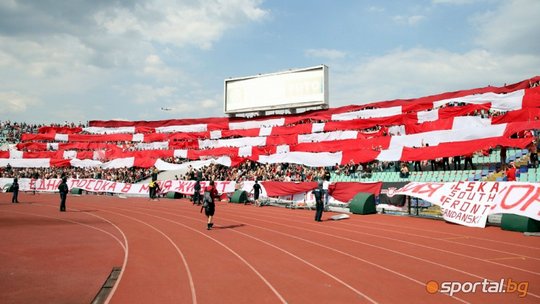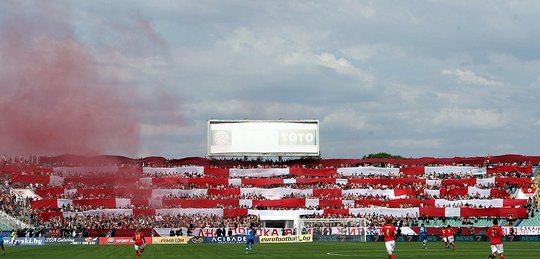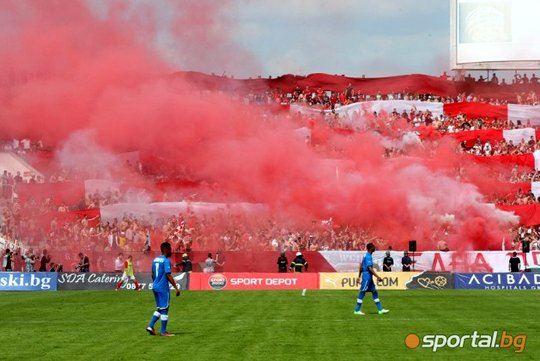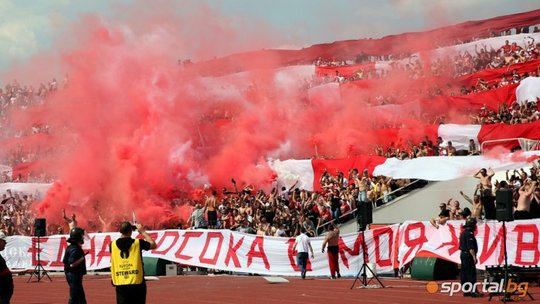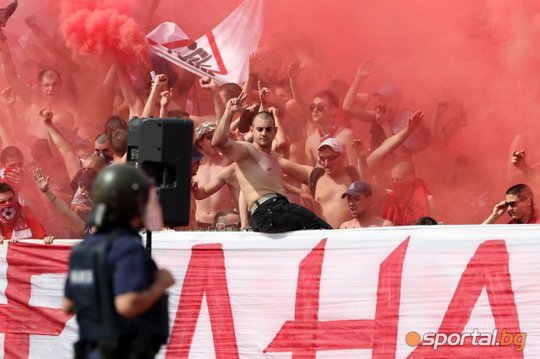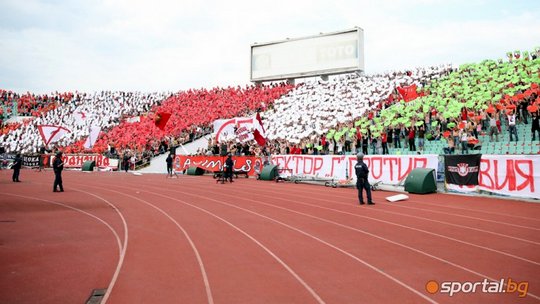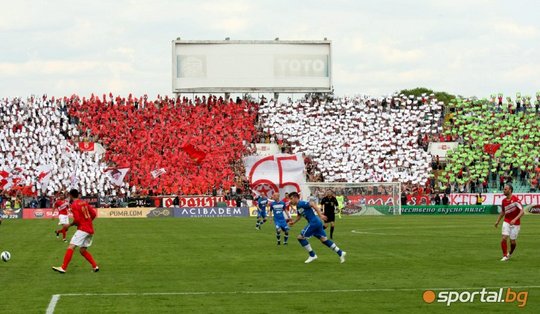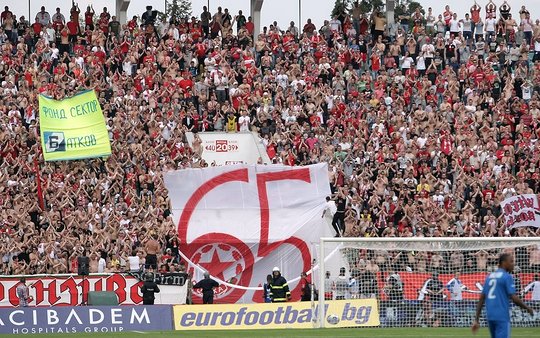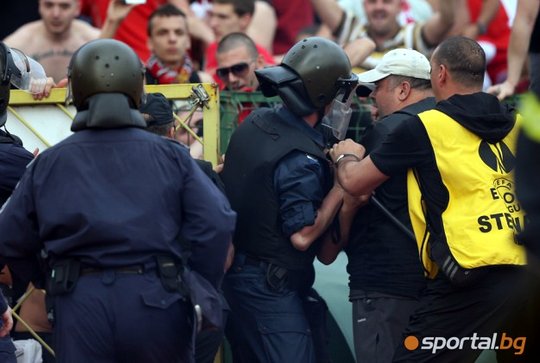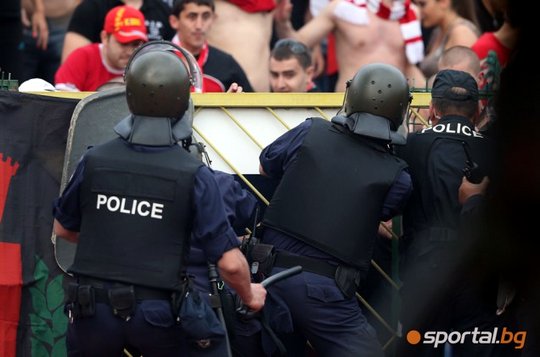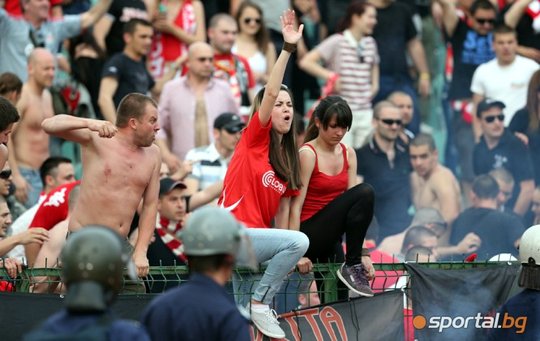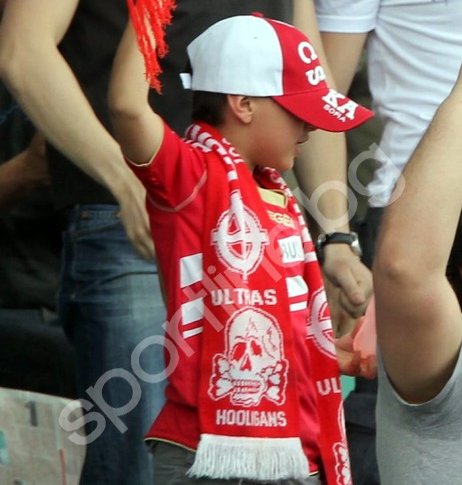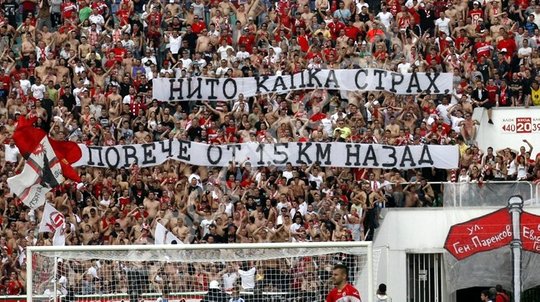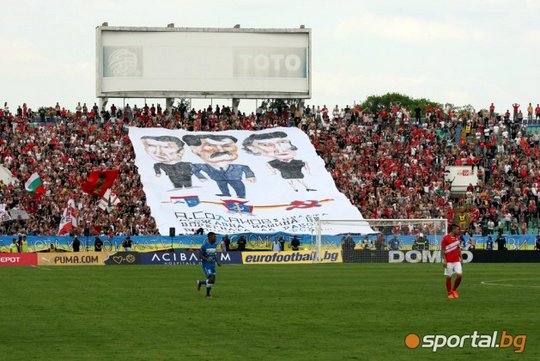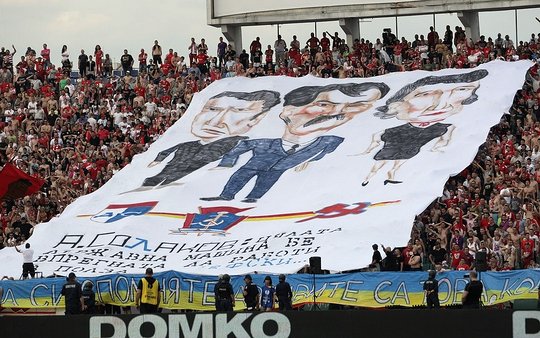 VIDEO:
Source pictures: www.ultras-bulgaria.net and Ultras-tifo.net/forum.