Vienna derby full match report.
VIENNA DERBY MATCH REPORT:
Boring Vienna derby. That would be the shortest description of the last match between Austria and Rapid. Not even 1 flare was lighted that day on "Generali Arena" stadium. But there are reasons why both supporters group haven't got any actions and we'll get to that later.

Before match we walked through the city center and we couldn't noticed that derby will be played in just a few hours. When we got out on the last metro station there we noticed first supporters and police.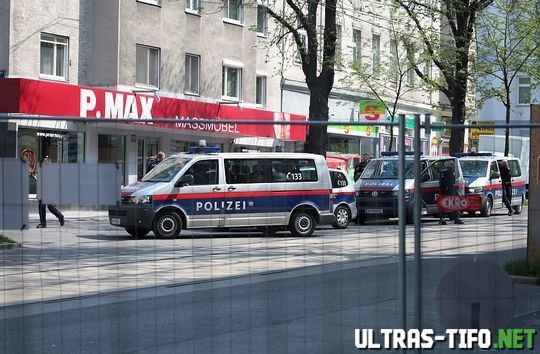 We decide to walk to the stadium and most of the supporters were going with trams. Few police vans and few guys with scarves/shirts of Austria. Finally after 25min walk we came close to stadium and saw larger supporters groups.

One hour before match many people around stadium, 90% supporters of Austria, but also some normal Rapid supporters walking between them. We wanted to go near Rapid sector, but it wasn't possible to go there from Austria side without tickets.

We entered stadium (low security control on entrance to central tribune) bought more beers and took our places in first row.

Singing on both sides started before players came out and atmosphere looked good. But we know not to expect much. On Austria tribune no main banners and in Rapid sector just message "Until further notice closed!".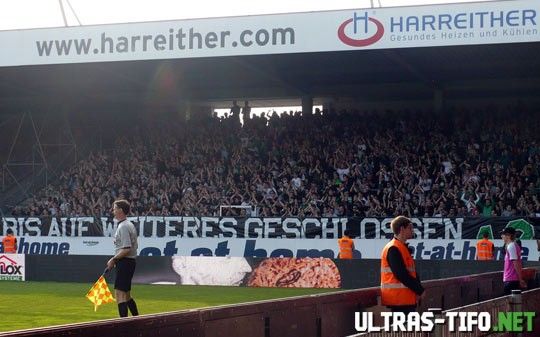 Two weeks ago Rapid fans started boycott against club management (bad results this year and famous ex players in club board doing shitty job). They stopped all ultras activity (singing, tifos, pyro..) and they just stand and watch match quietly. Same was on Sunday.

Unfortunately we booked our tickets week before Rapid went on boycott...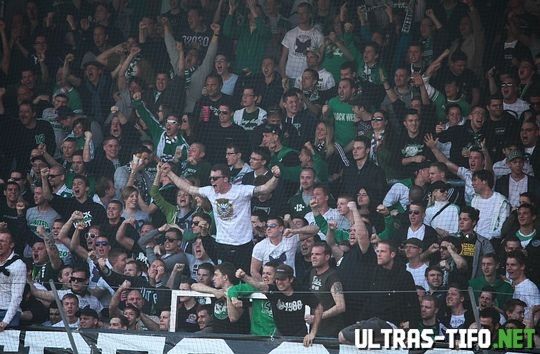 On the other side we didn't know what to expect from Austria ultras. They have problems between fan clubs, so thats why there weren't banners on the middle of the tribune, only some groups on left side. We heard that Viola Fanatics weren't allow to enter stadium. They tribune looked very ugly without banners.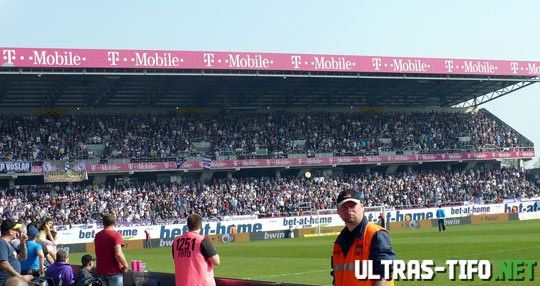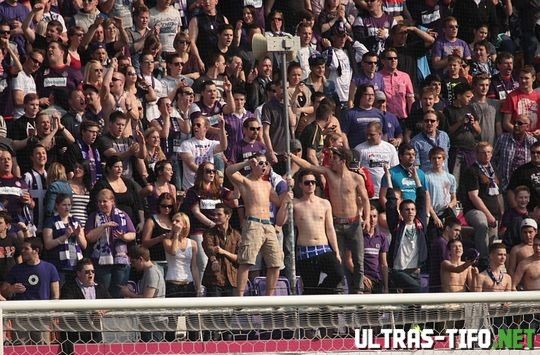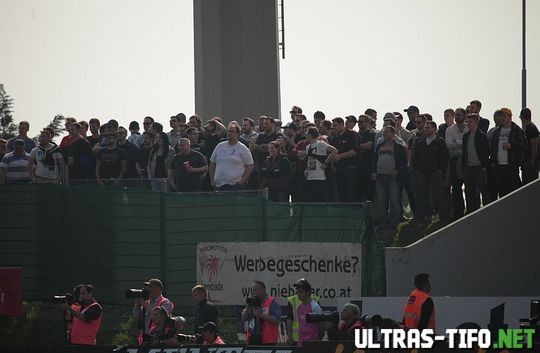 But they sang all match and often people from north tribune joined them.

Rapid fans only sang before kick off and after they scored goals (we guess they sang against Austria only). Also they didn't got many tickets (around 1000, maybe more), and probably that's why structure of their tribune was very good (no kids, women, clowns).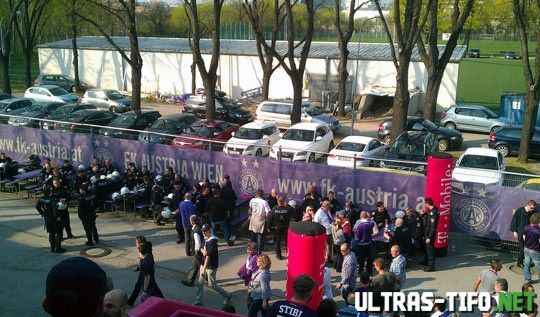 We chose bad time to visit Vienna derby. No choreos, no pyro, only one side was cheering... Bad luck for us.

But at least action on the pitch was very good, specially in 2nd half-time. Match ended 2:2.


BONUS: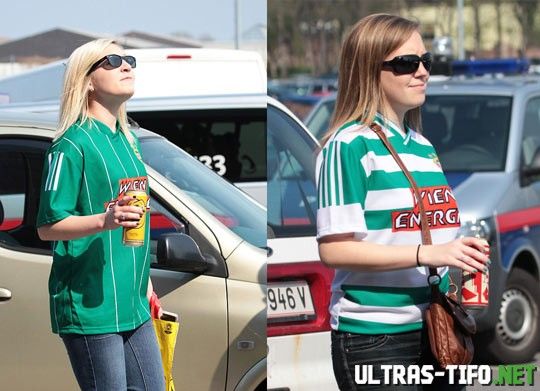 Ultras-Tifo