Basketball: Match report from Lithuania.
Basketball: Match report from Lithuania.
Member of B Tribuna, group supporting Lietuvos Rystas in Basketball, wrote us this match report.
Saturday there was a big match between two of the strongest Lithuanian basketball teams (between two big cities). Basketball is popular in Lithuania, perhaps the most popular sport. The Ultra movement is still small, even thought the attendance was 14 000!
About 90 of us travelled to Kaunas to away match. We entered the arena without problems and during present of players we lighted few strobos (flashing pyro). Security told us if we lighted one more strobo, we would be kicked out of the arena. We lighted a few more and just didn't pay attention to security.
Zalgiris supporters, Green White Boys, had quite the same number of supporters in their section.
During the match there were some conflicts with normal Zalgiris fans, which caused one of our members being thrown out of the arena.
Last time we won against Zalgiris was two years ago. This Saturday we finally won after overtime, which of course was a very happy moment for our team and us. We went out of the arena to celebrate with players, but ACAB didn't let us go near players. We started to sing and lighted some pyro, after a while our players left the arena and came to us. More pyro lighted while we celebrated the victory with our players!


Photos of us (Lietuvos Rytas):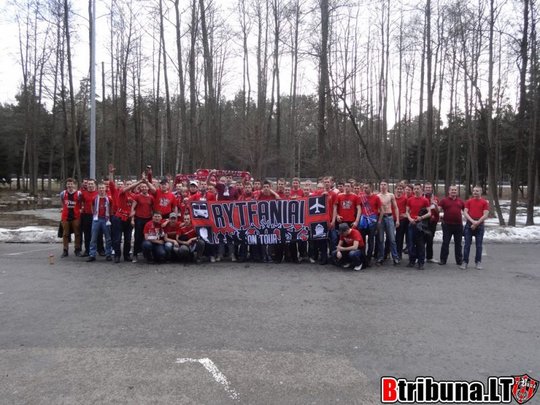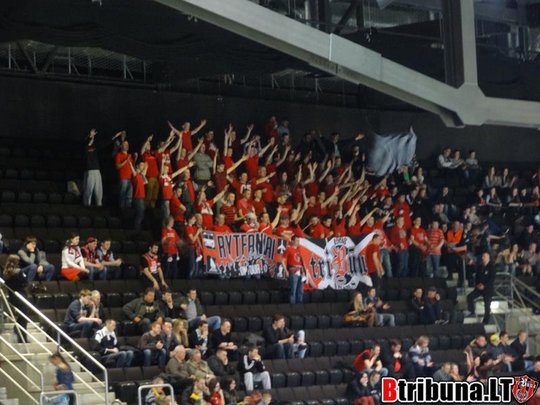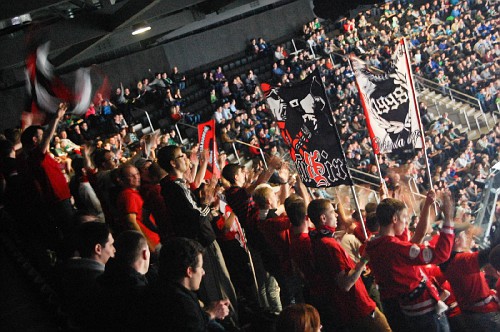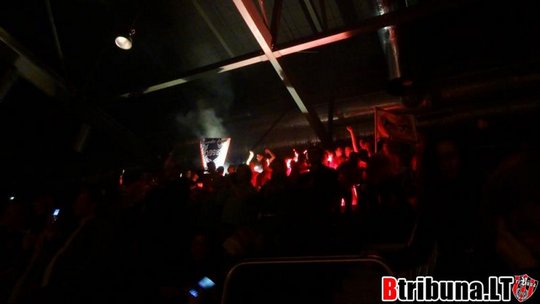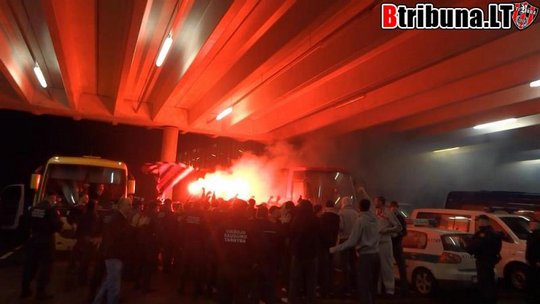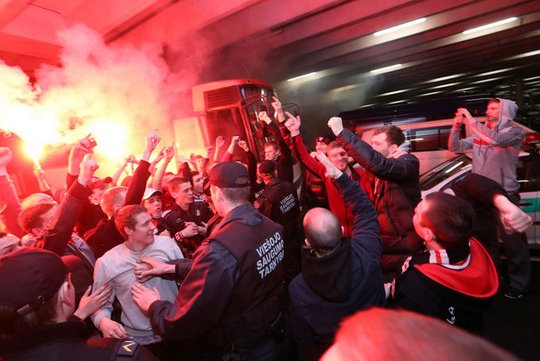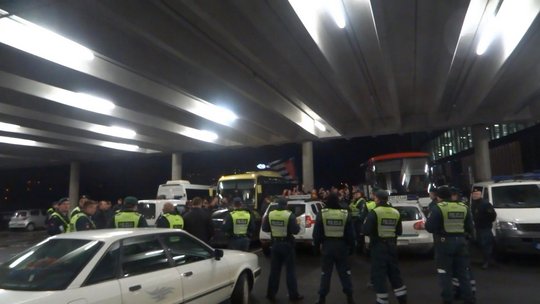 Video from this game with strobos at beginning of game and celebration outside:

Zalgiris: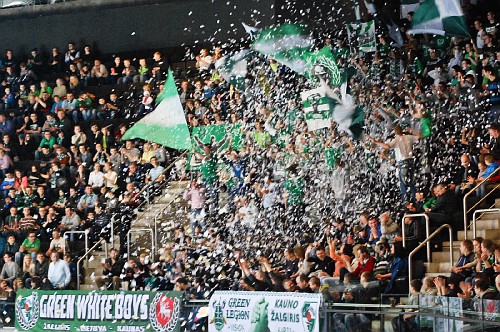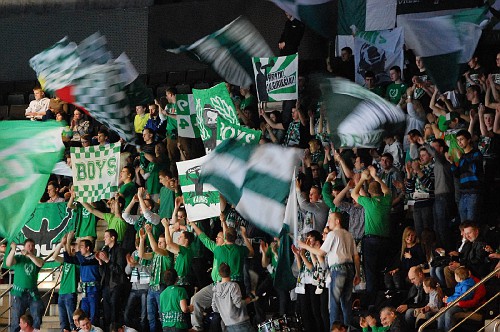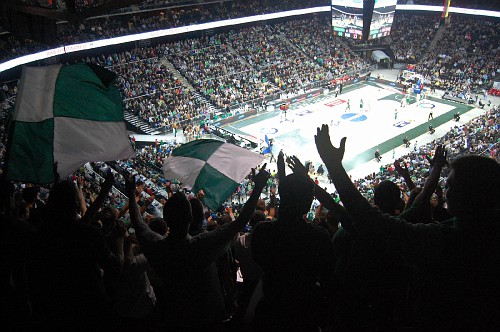 More information about us: www.btribuna.lt
Our youtube channel: Rytas Ultras

Thanks to member hilf. for this match report!