Sweden: And they won the Bandy final!
Sweden: And they won the Bandy final!
Historical day for Hammarby IF. Today (17.03.2013) we played three important games divided between Bandy, Ice Hockey and Handball.

In the bandy division we played the final against Sandviken Bandy, a small peasant club. The final game was played in the newly made modern arena that is also the new home for AIK Solna (one of our biggest enemies). Today we were the first group that lighted pyro at the new modern stadium. Attendance was about 36 000 for the game and a large majority were Hammarby supporters.

The game ended 9-4 to Hammary Bandy and we won the title! There were still some seconds left of the game but we invaded the ice field as is tradition when we win a title.
Bandy final: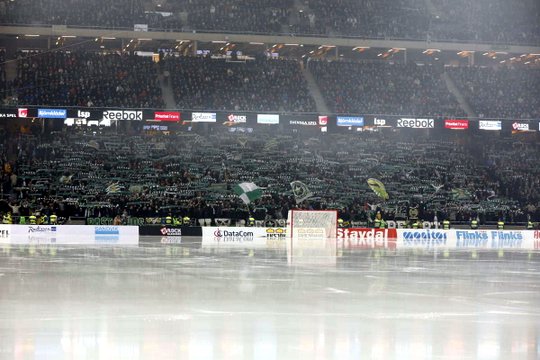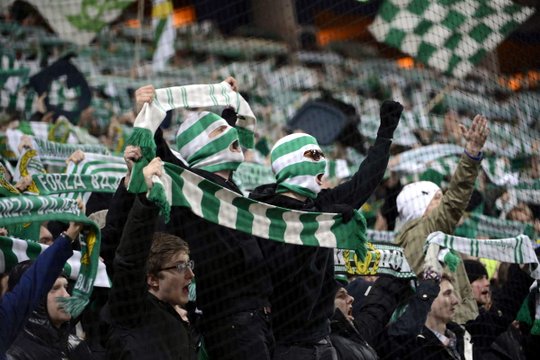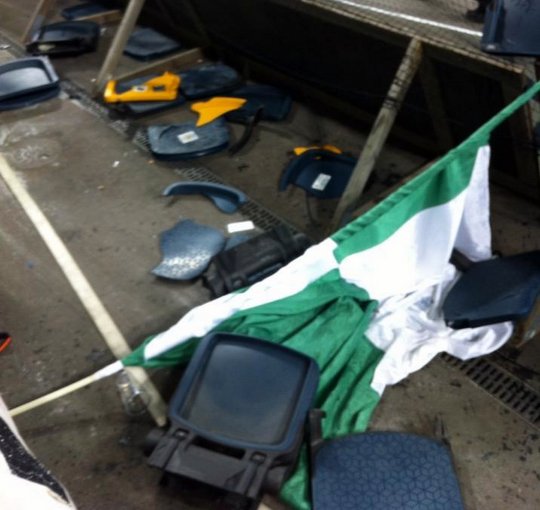 "Friends Arena" is a modern football stadium with all-seaters. So we made it to a classic standing terrace instead.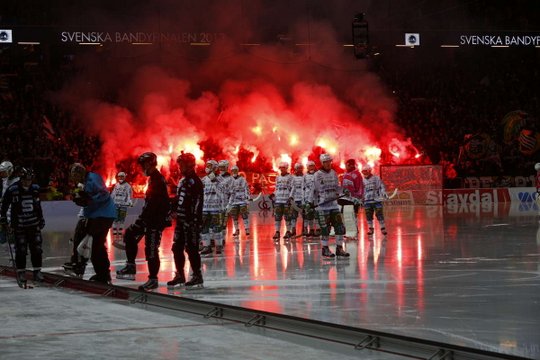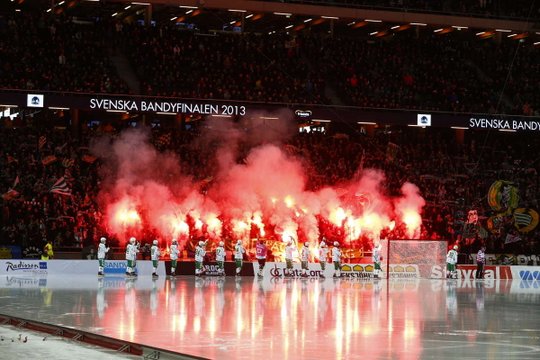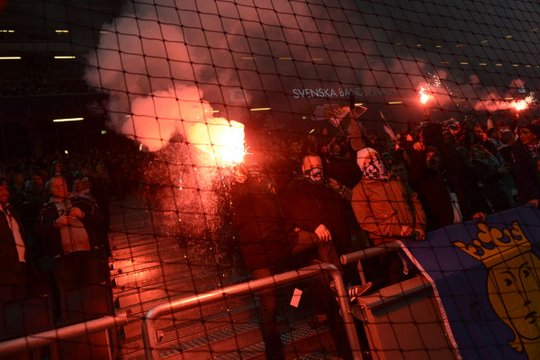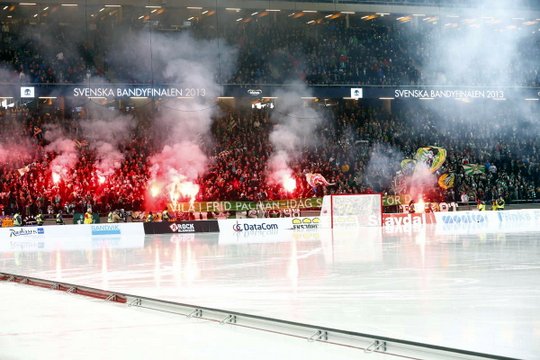 "Vila i frid Pacman - Idag sjunger vi för dig" Which is translated to "Rest in Peace Pacman - Today we sing for you". Pacman was a very active Hammarby lad that just recently died. We made this banner for him and the text " Today we sing for you" is a reference to our anthem.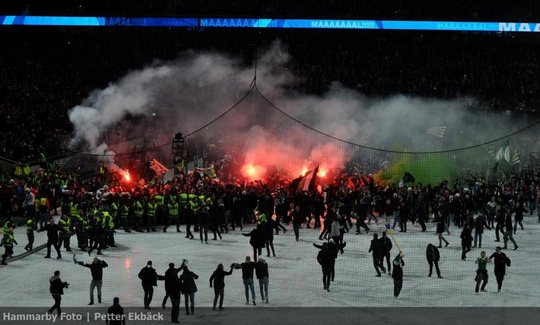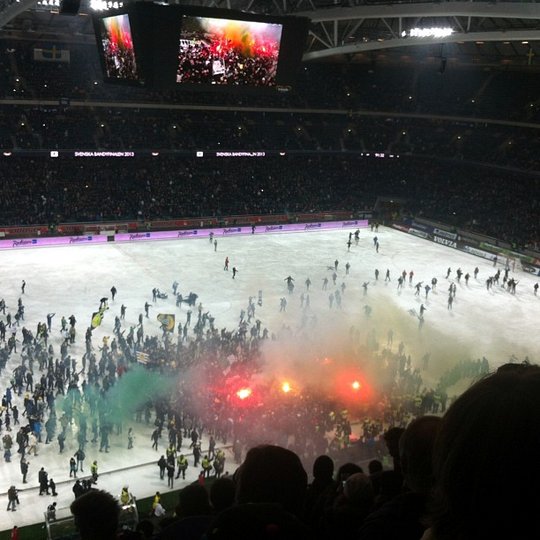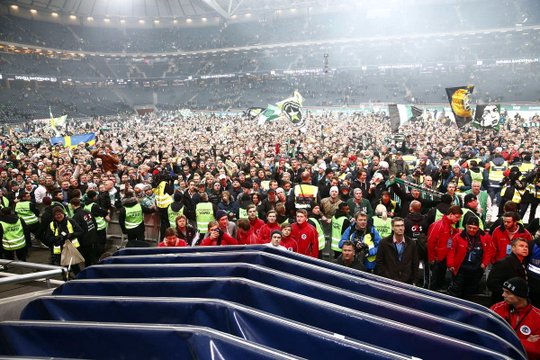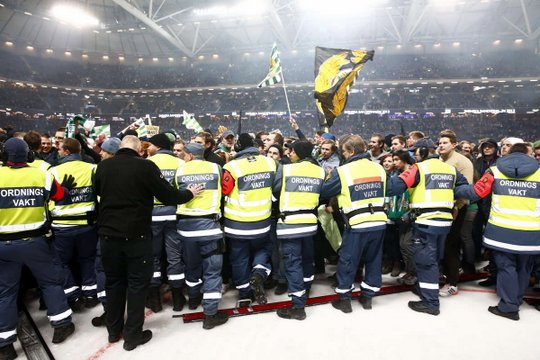 Ice Hockey:
At the exact same time the final in the Bandy was played, our Ice Hockey club, "Bajen Fans Hockey", played the decisive playoff game for the 3 Division league. Bajen Fans Hockey is a 100% supporter made Ice Hockey club. It was organized in 2008 when our Ice Hockey club defunct because of big corruption and economical reasons. Just a couple of hours after it defunct some supporters decided to do something about it. So they started a completely new Ice Hockey club made by supporters for supporters. Our nickname is "Bajen" and it was decided that "Bajen Fans Ice Hockey" would be a proper name for a hockey club made by supporters for supporters.

We began playing in the lowest division and after 5 years we are very close to the top. This season it was also decided that the Ice Hockey team would take the name Hammarby Hockey back to our organization. (we couldnt take the name back during these 5 years because of a law).

We also won this game and are now in Division 3 of Ice Hockey!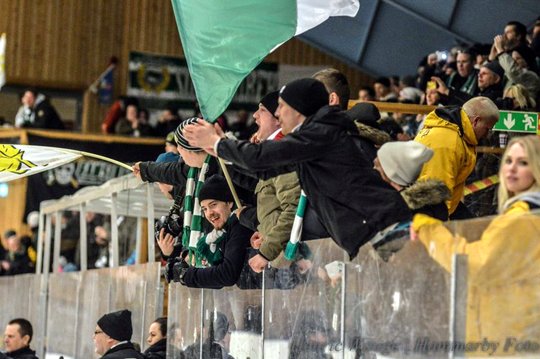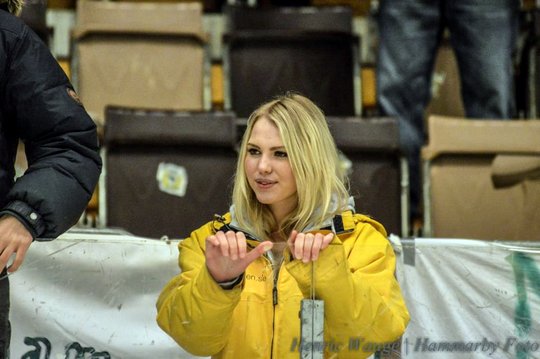 (Security during the game)
Handball:
A couple of hours after the bandy final and the Ice hockey play off, we played a handball game. This game was also important because we played the decisive game for play offs to the finals in Handball.

We also won the Handball game and are now through the play offs.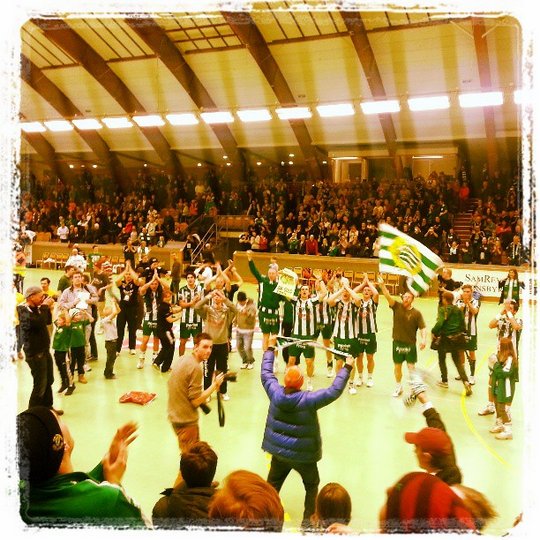 Source pictures: HammarbyFoto
Thanks to our member Albert Hoffman for this report!