France: Match report with many protest banners.
France: Match report with many protest banners.
Saint-Etienne won again against foot business after their victory in quarter final of French cup. No special tifo but an amazing atmosphere in a stadium
still under construction. It's always sad to see away sector empty of Paris fans. In the past this kind of match was an ultras Derby. It's harder and
harder to animate stands in France and Saint-Etienne.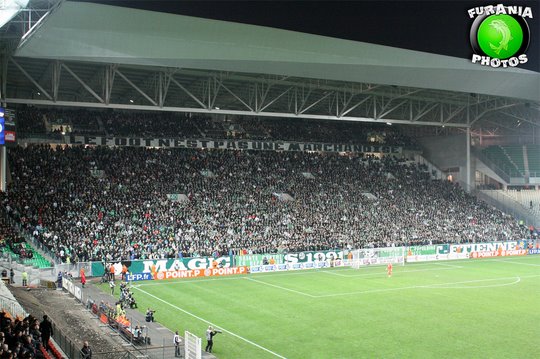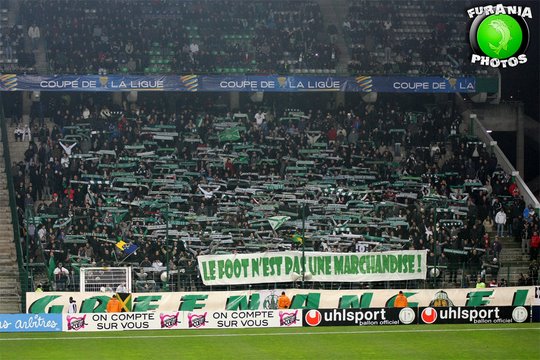 "Football is not a merchandise" (same message by Green Angels and Magic Fans)
"At Saint-Etienne we have good avalanche (Green Angels)"
It's a protest against installing seats and guardrails inside Kop Nord (where Magic Fans stand) to avoid avalanche's after goals.
This has been part of Saint-Etienne's atmosphere. From year to year they prevent our passion.
Example of earlier avalanche: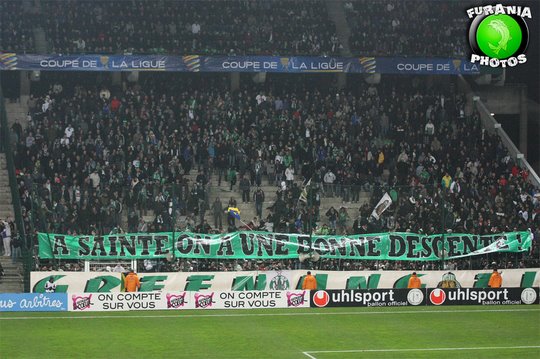 So Green Angels made several "fake" avalanches in their sector during the match (seats are not installed yet).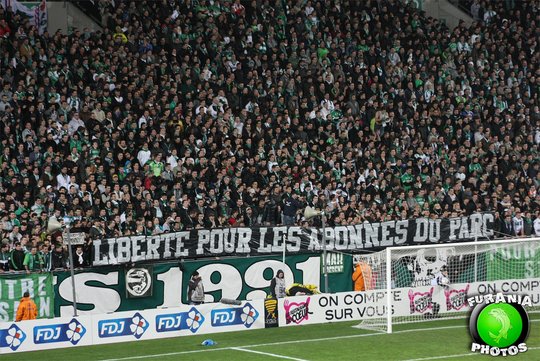 "Freedom for memberships in Parc (stadium of Paris)."
Ultras can't gather in the stadium or buy many tickets at the same time.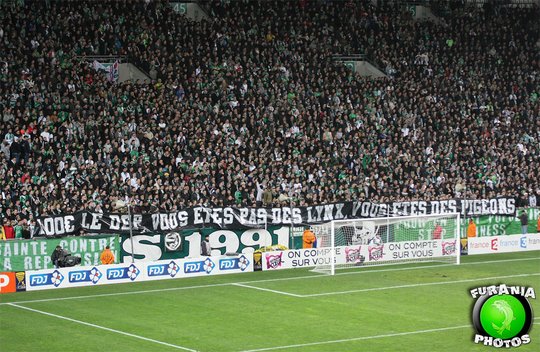 PSG clowns paid 100€ to come in Saint-Etienne. French expression to say they're taken for a ride.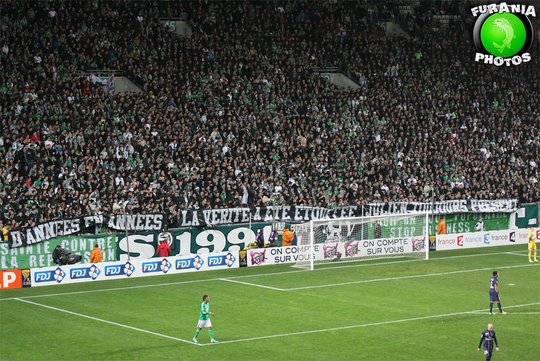 "From year to year, truth was hushing up, Julien always present"
About Paris fan killed by a cop several years ago.
Away sector:
Before this away sector used to be filled up with Ultras of Paris Saint-German. Flags, songs and pyrotechnics were normal. This is what's left of the support of Paris "Qatar" (Club is now owned by Qatar).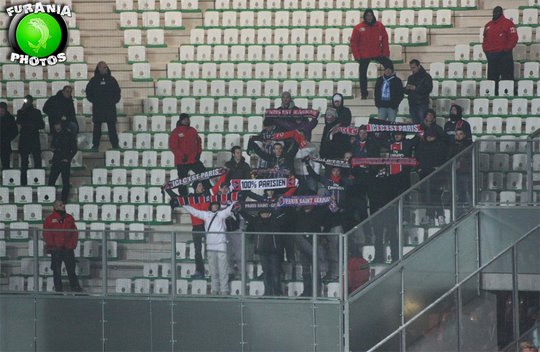 Videos:
Thanks to our member "ultras-hooked" for this article!
Pictures: www.furania-photos.fr
Send "Brann" or "Semper Fidelis" a pm if you want similar match report be published from your matches.