Match report: Perhaps best derby in Denmark for many years!
Match report: Perhaps best derby in Denmark for many years!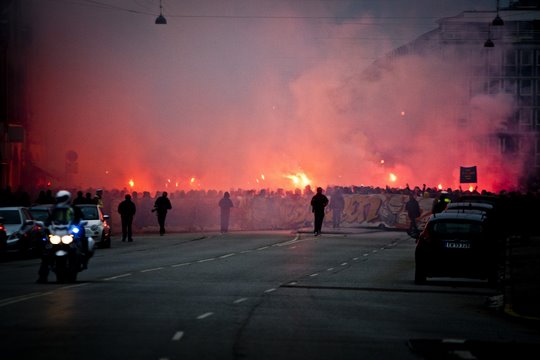 Finally a really good Copenhagen derby!
Last derbies between FCK and Brøndby have not been as good as they used to be. Both set of fans have done several protests and boycotts against new rules. Example is the boycott against fingerprint-system for tickets in 2011, organized bus transport for away fans and more.
FCK Sektion12 was finally back behind the goal with their own merchandise stand, graffiti, good facilities for capos and so on.
Before this derby Brøndby-Tifo announced they would be back after months with protest. They had a problem with their club, but solved it and could organize a good show for this derby.
Photos & Videos:
1 week before kick off supporters of FC København made a huge graffiti in city with "Derby 21/10!"
Match day:
FCK had choreo on 3 different stands, while Brøndby had choreo in their away stand and huge pyro-show in second half.
Attendance: 28 800.
FCK: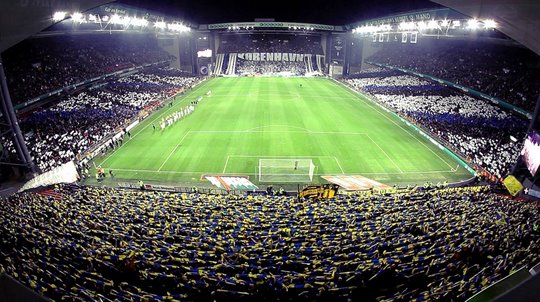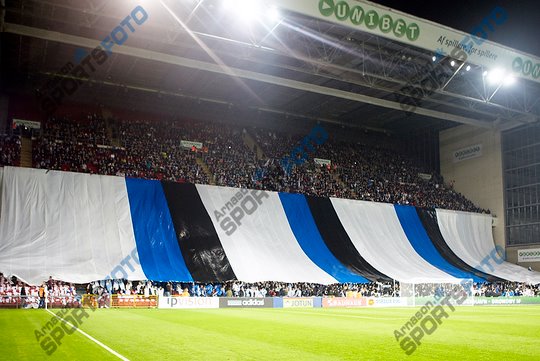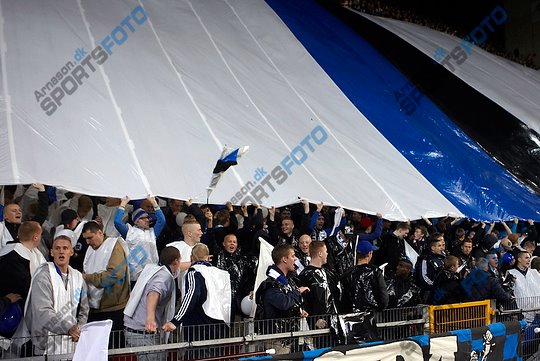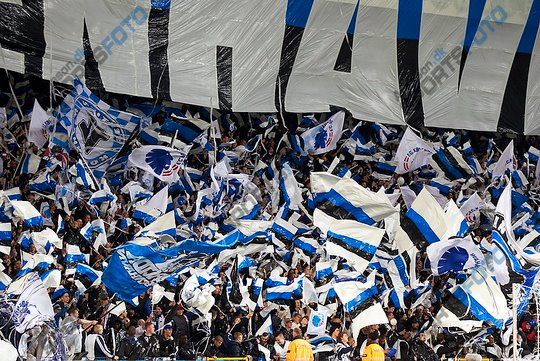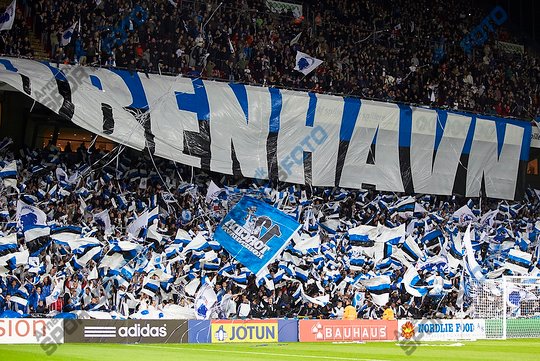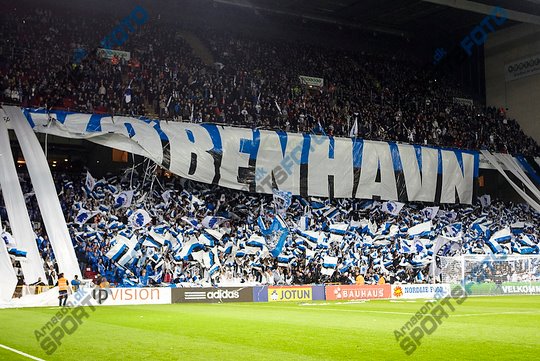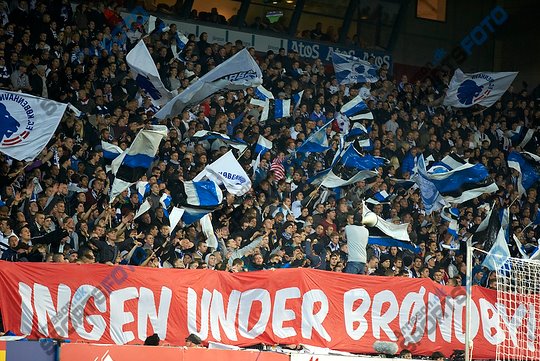 "Nobody under Brøndby" (Brøndby is ranked last in the Danish league at the moment, and has a slogan called "nobody over Brøndby")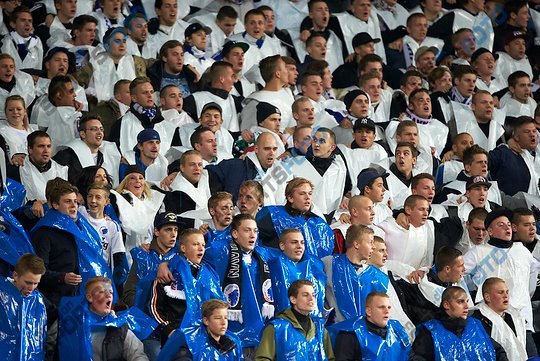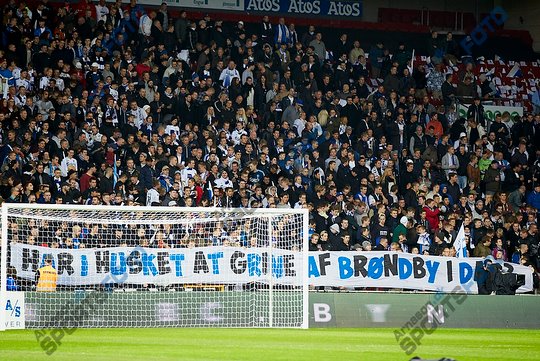 "Have you remembered to laugh of Brøndby today?"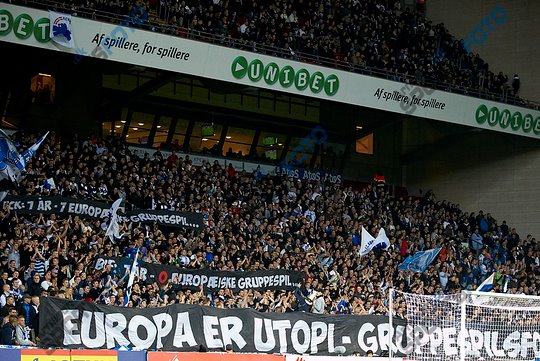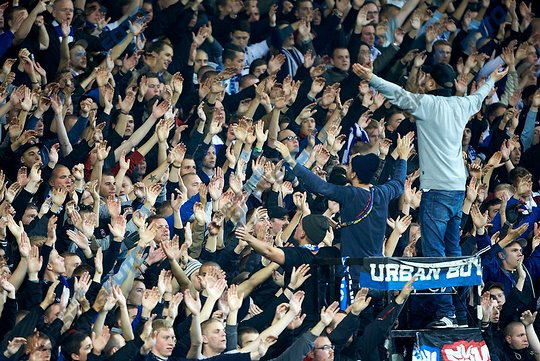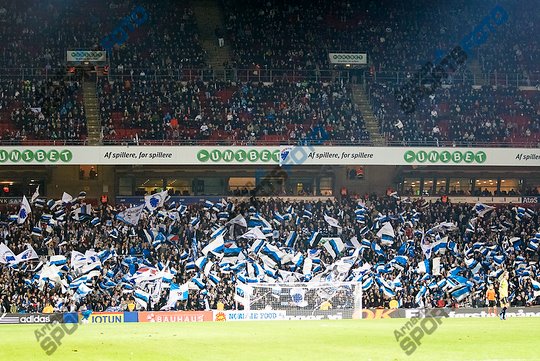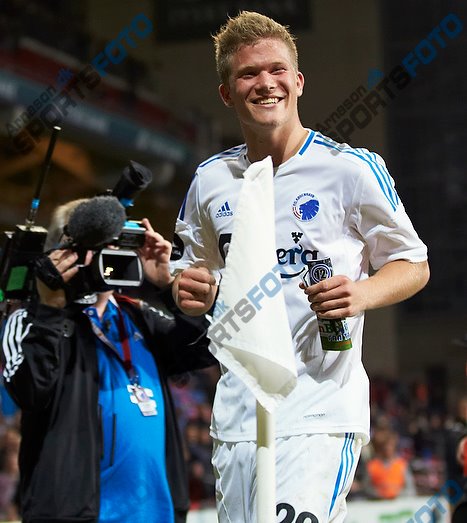 Copenhagen striker with the fanzine of Sektion 12.
Sektion 12 jumping while supporters wear white, blue and black shirts:
Brøndby: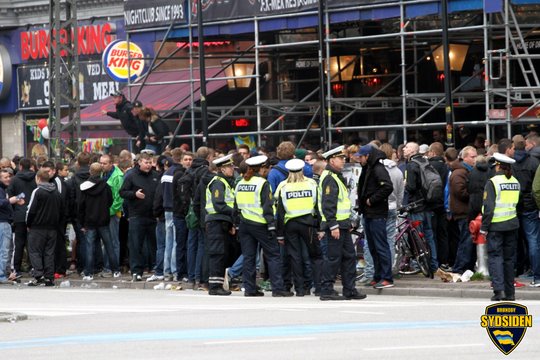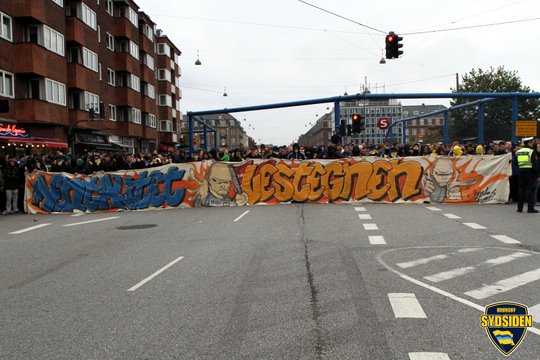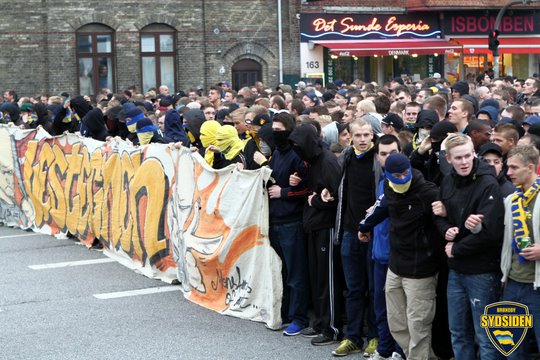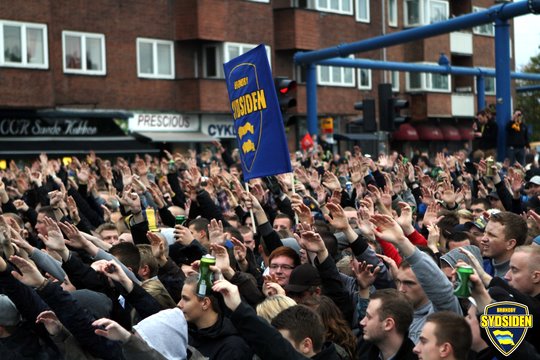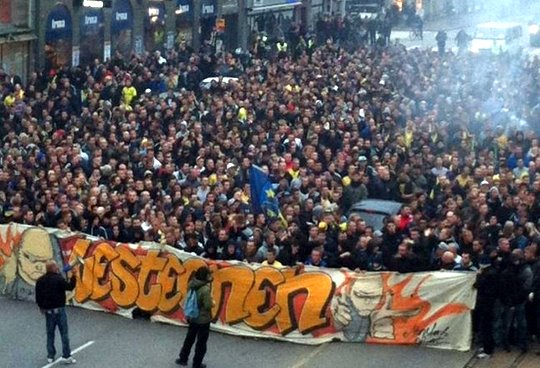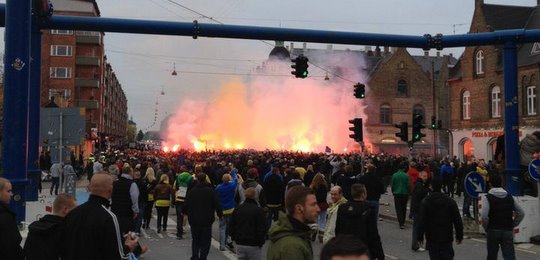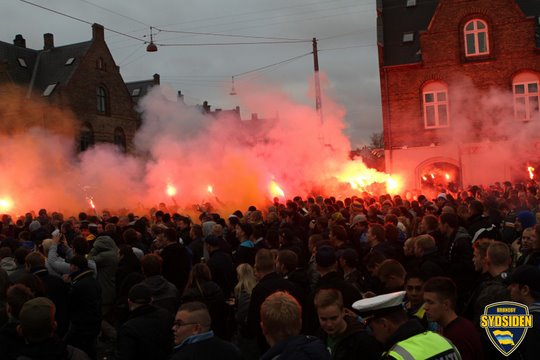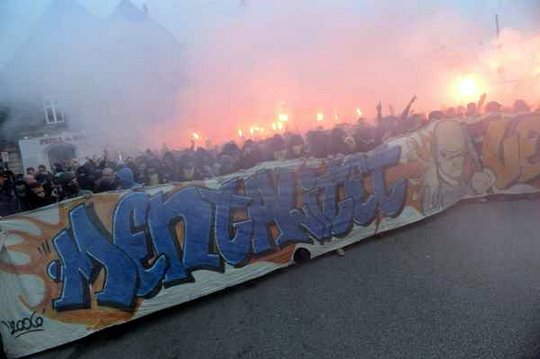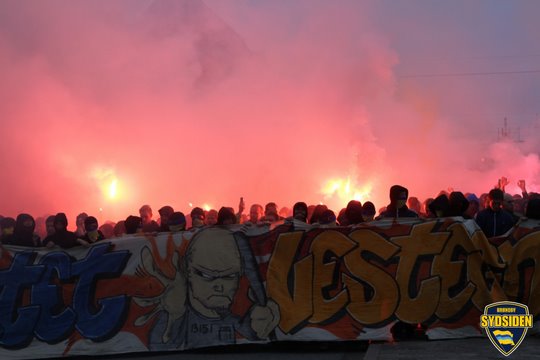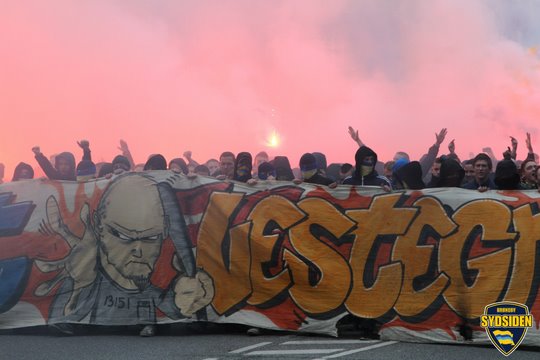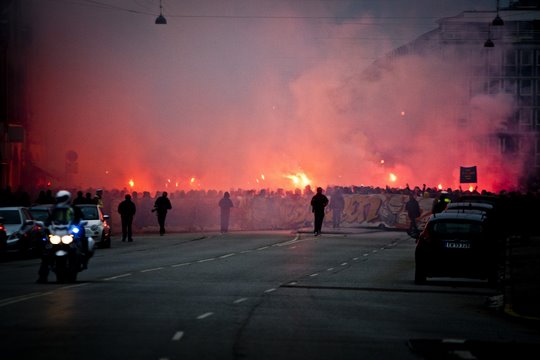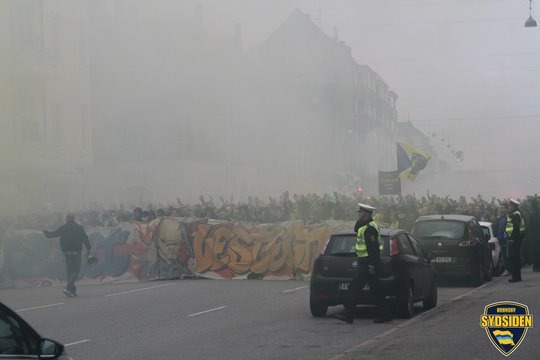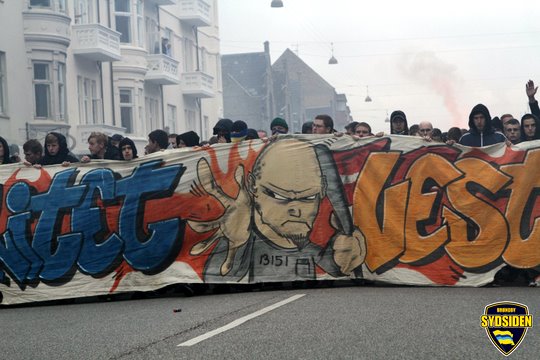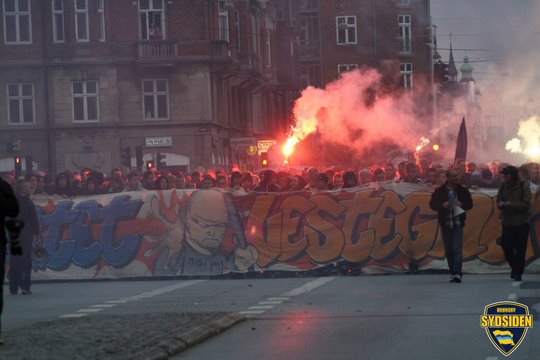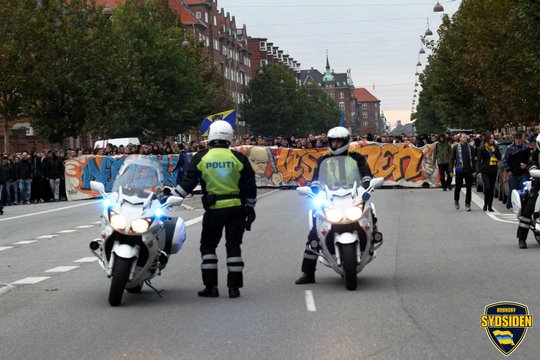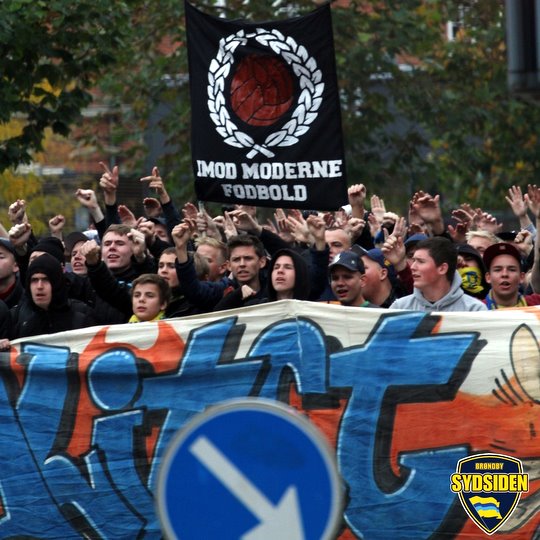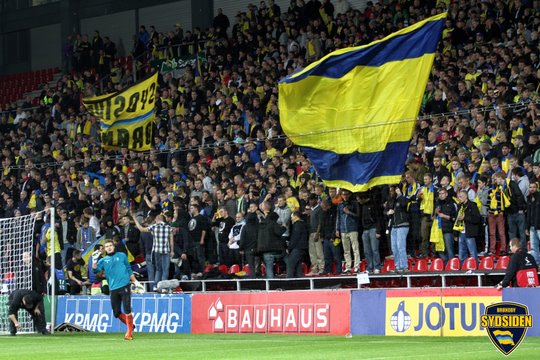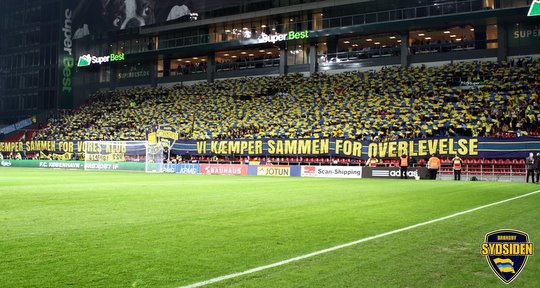 "We fight together for our club - We fight together to survive" (Brøndby ranked last in Danish top division)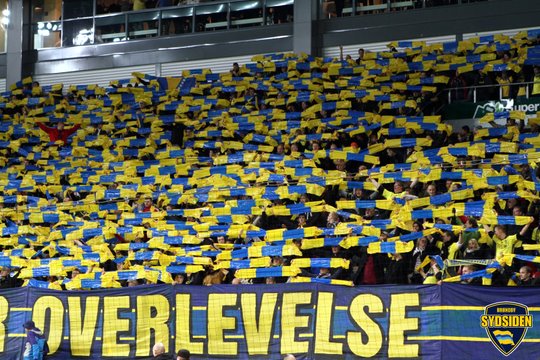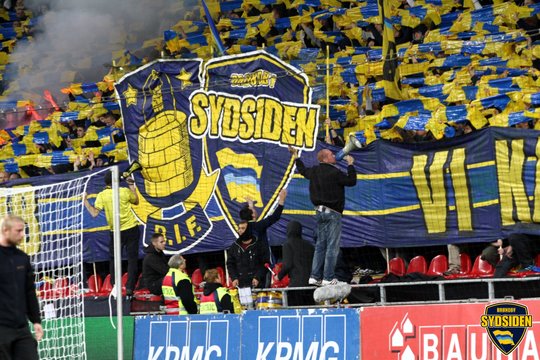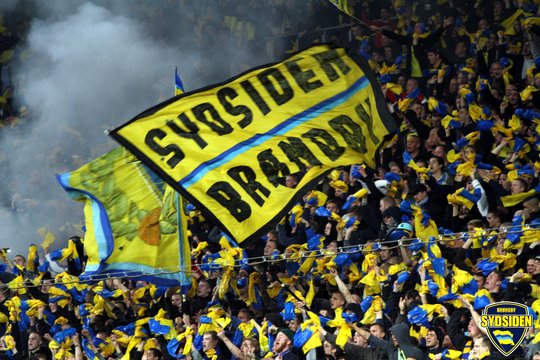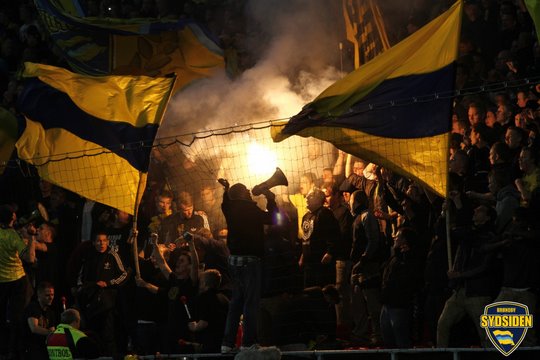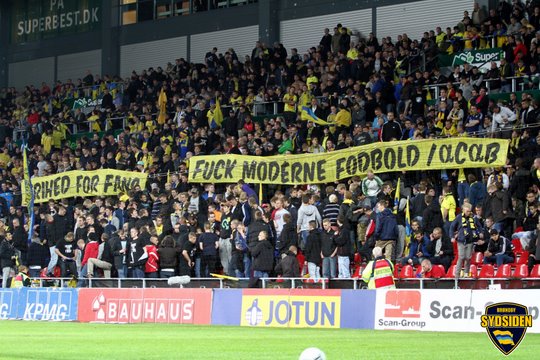 "Freedom for fans" "Fuck modern football/ACAB"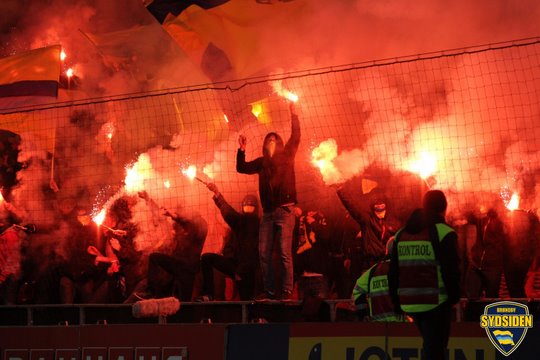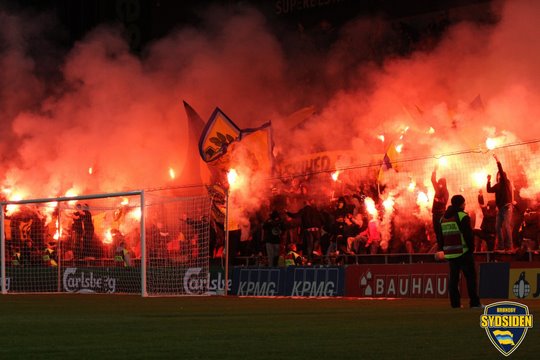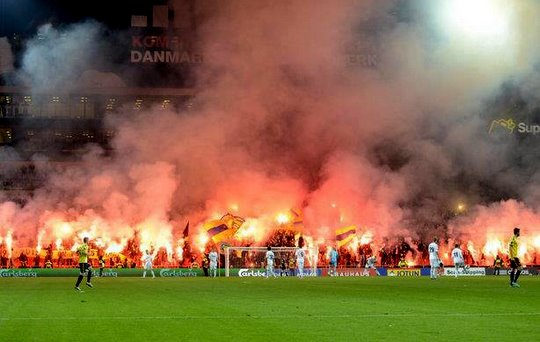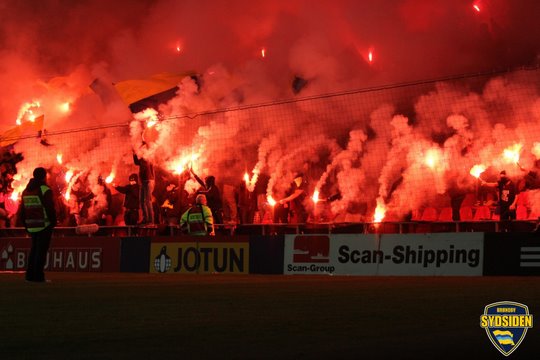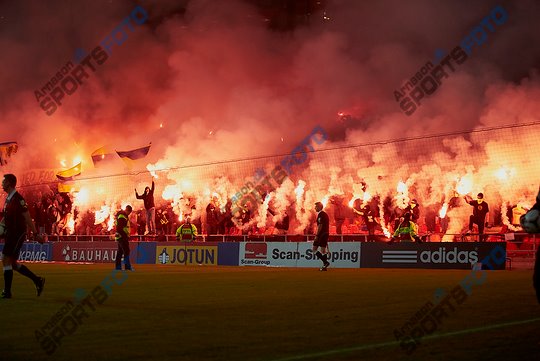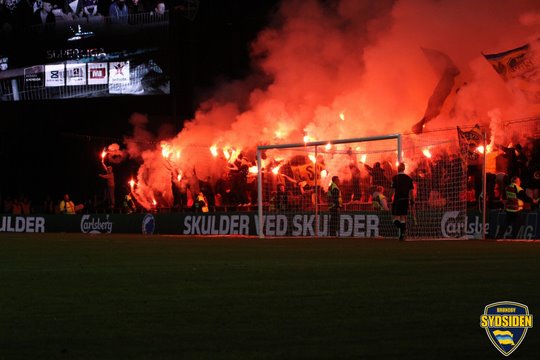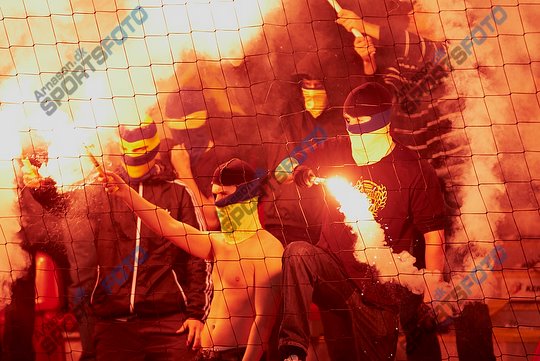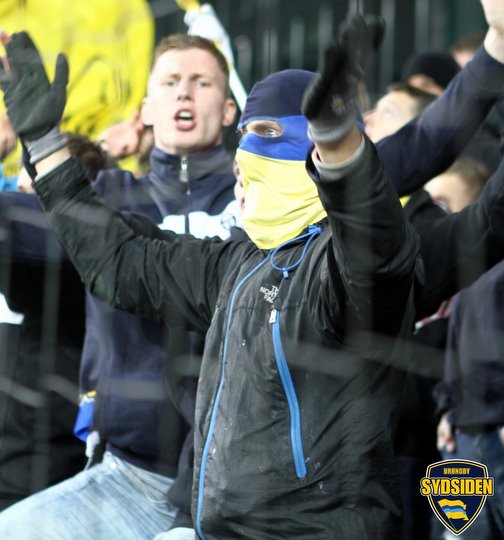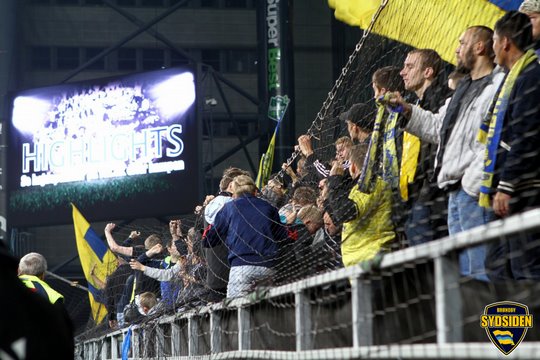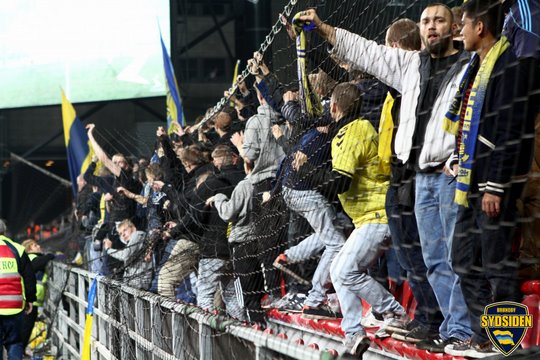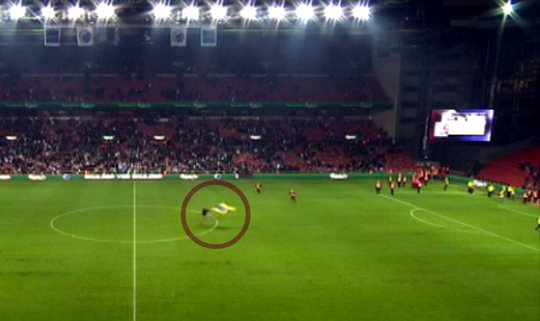 (Brøndby fan invaded the pitch with a huge flag)
Videos:
Source: www.sydsidenbrondby.dk and pictures posted in our forum.