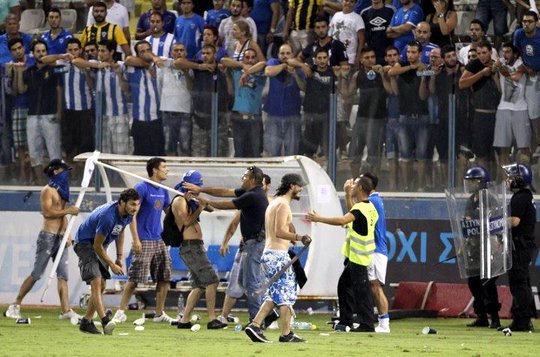 Match report: Supporters stopped Europa League match.
Supporters of Anorthosis (Cyprus) invaded the pitch due to lack of spirit from their players in the match against Dila Gori (Georgia) in Europa League . Referee decided to suspend the match.
Here is a short report written by one of our forum members:
Report:
The atmosphere was amazing in Antonis Papadopoulos Stadium! Supporters behind the choreography had done their job and the fans being the 12th player for real!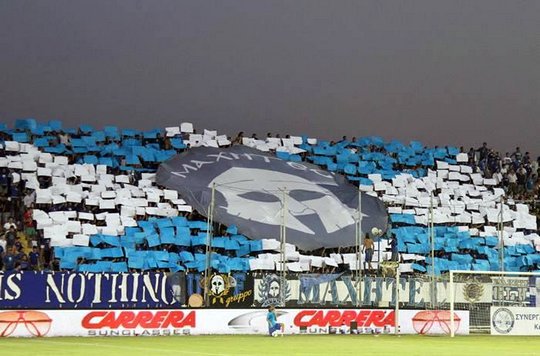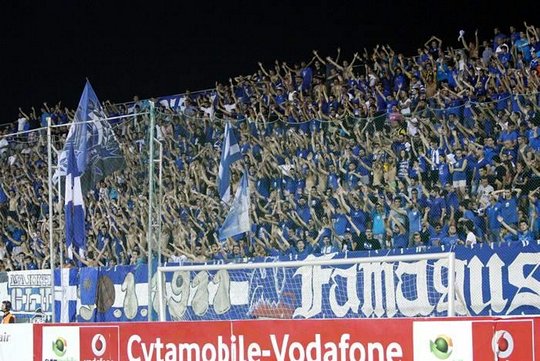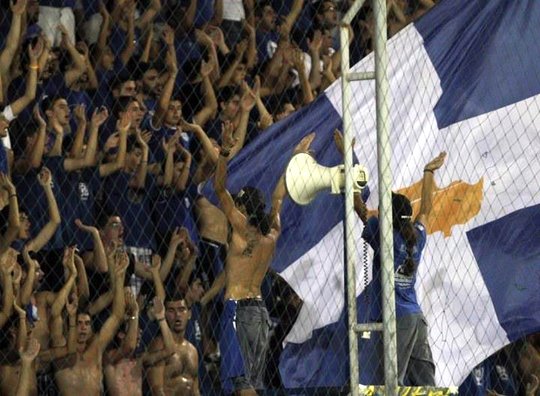 The match started good, but the Georgians scored the first goal. That didn't stop us chanting as we don't care about the score (the goal was offside).
Later two more goals for the Georgians after mistakes by our players who didn't show enough passion to play for our great club Anorthosis. We supporters were disappointed and one fan ran to our keeper in middle of the match to tell him "fuck off".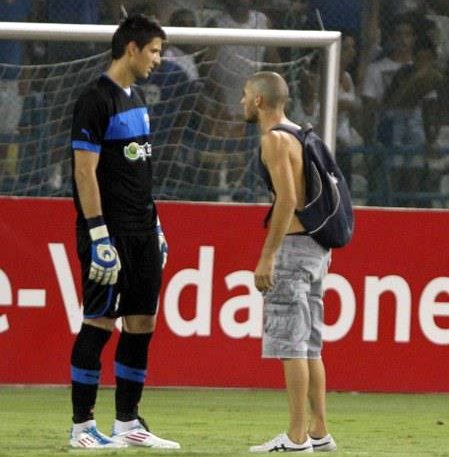 Police came and tried to pull our brother off the pitch and arrest him.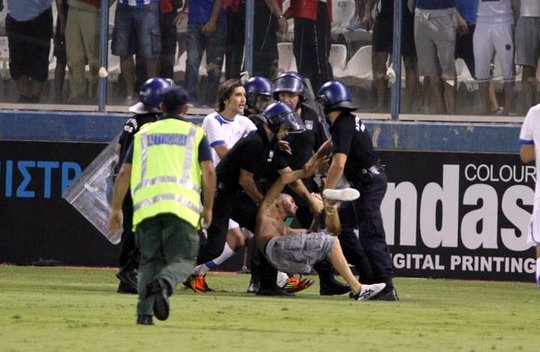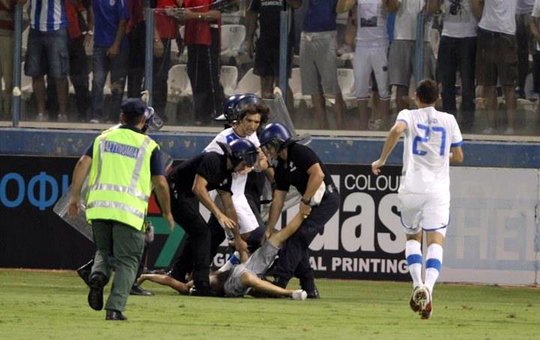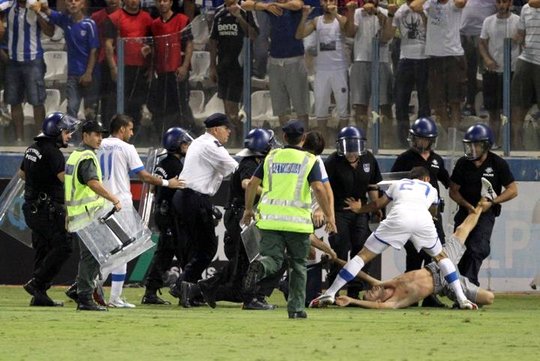 We had to take action as our brother were about to get arrested. But unfortunately we didn't manage to help him, but at least we tried!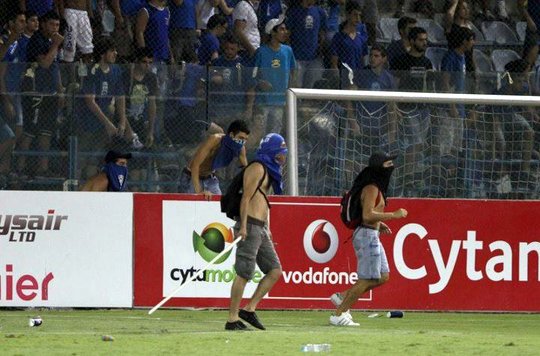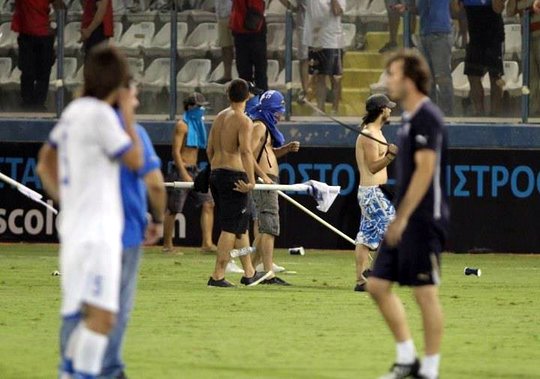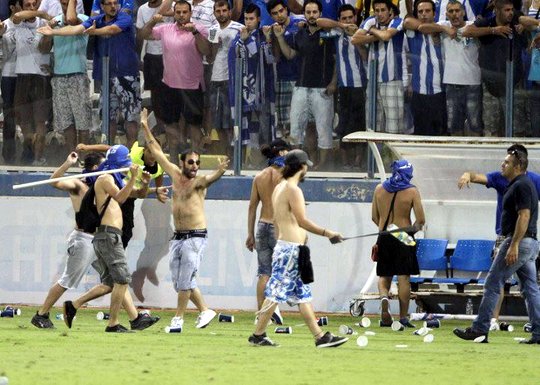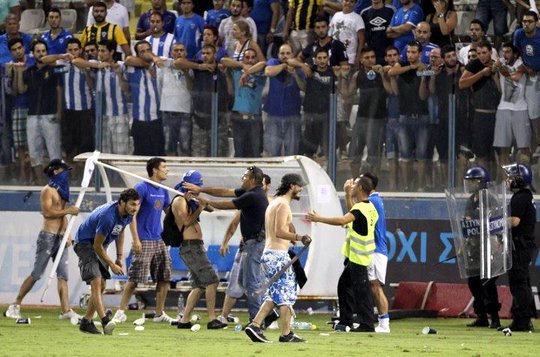 After we saw that our brother were arrested and we couldn't do anything with it, we turned towards the cops and players inside the stadium.
Referee suspended the match and we moved towards the press rooms and changing rooms and had riots with police for about an hour.
VIDEOS: